Food Integrity: Event Preview
The highly anticipated Food Integrity 2021 conference will bring together the best parts of the original 2020 agenda with new and exciting additions, convening as a fully virtual, interactive five-day event.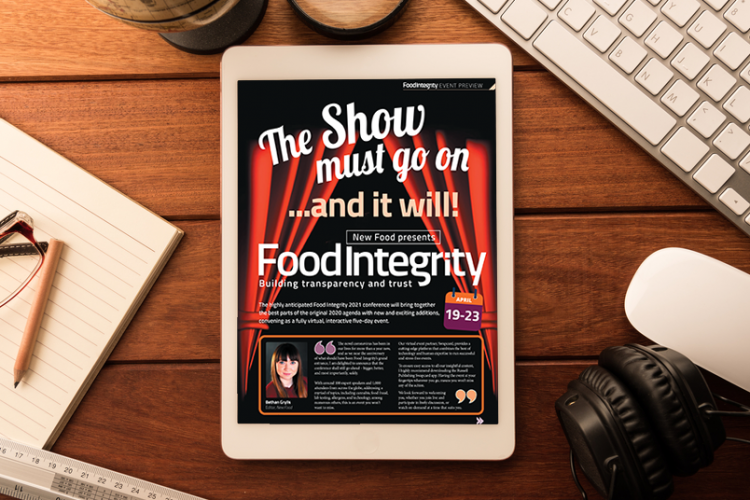 The novel coronavirus has been in our lives for more than a year now, and as we near the anniversary of what should have been Food Integrity's grand entrance, I am delighted to announce that the conference shall still go ahead – bigger, better, and most importantly, safely.
With around 100 expert speakers and 1,000 attendees from across the globe, addressing a myriad of topics, including cannabis, food fraud, lab testing, allergens, and technology, among numerous others, this is an event you won't want to miss.
Issue
Related topics
CBD hemp & cannabis, Clean Label, COVID-19, Equipment, Flavours & colours, Food Fraud, Food Safety, Food Security, Health & Nutrition, Hygiene, Ingredients, Lab techniques, New product development (NPD), Packaging & Labelling, Pathogens, Pesticides, Plant based, Processing, Product Development, Quality analysis & quality control (QA/QC), Regulation & Legislation, Research & development, retail, Supermarket, Supply chain, Sustainability, Technology & Innovation, The consumer
Related organisations