Food & Beverage Industry Events
Our events
Food Fraud Conference 2018
1 March 2018, London, UK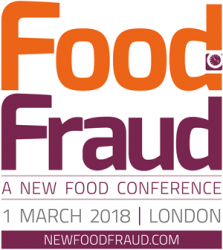 Food fraud is causing the food and beverage industry to lose up to £12bn annually, it's therefore paramount that the industry connects, collaborates and eradicates fraud across the supply chain
Food Fraud 2018 reunites Food Manufacturers, Supermarkets, Processors, Suppliers, Technology Companies, and Academia from around the globe for an unmissable day of sharing best practices, lessons learned and detection & prevention methods.
2018 Topics include:
Assessing industry progress and how to move the food industry forward
Horizon scanning and testing: becoming a world leader
Identifying fraud through supply chain mapping and analysis
How can audit and testing be joined together to create a single coherent anti-fraud strategy?
Taking a collaborative approach to combatting fraud across the supply chain: A joint retailer and supplier case study
Case Study of International progress in the fight against food fraud: bilberry or other blue coloured berry?
The global effort to combat food fraud: What is being done and how will it impact domestic businesses?
Once again, this event will be chaired by Professor Chris Elliott, Queen's University Belfast and hosted in London on 1 March 2018. Food Fraud is a forum to discuss valuable and relative topics, alternative approaches, reaffirm processes, and provide insight into the industry and how it needs to adapt
Join Food Fraud 2018 and stop dishonest food from reaching peoples plates.
2018 Speakers include:
Head of Technical, The Co-operative
Head of Food Crime Operations, Food Standards Agency
Regulatory Service Manager, Holland & Barrett International
Senior Scientist, NOFIMA
Materials Manager, Valio
President, Global Harmonization Initiative
Director, Synergy Food Ingredients
Head, Scottish Food Crime and Incidents Unit, Food Standards Scotland
Group Technical Director, Greencore and Co-Chair, Food Industry Intelligence Network
This is an event not to be missed, so ensure you register your interest as a delegate or sponsor today.
Other events