Food & Beverage Industry Events
Our events
Food Fraud Conference 2018
1 March 2018, London, UK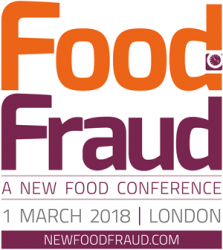 Food fraud is causing the food and beverage industry to lose up to £12bn annually, it's therefore paramount that the industry connects, collaborates and eradicates fraud across the supply chain
Food Fraud 2018 reunites Food Manufacturers, Supermarkets, Processors, Suppliers, Technology Companies, and Academia from around the globe for an unmissable day of sharing best practices, lessons learned and detection & prevention methods.
2018 Topics include:
Assessing industry progress and how to move the food industry forward
Horizon scanning and testing: becoming a world leader
Identifying fraud through supply chain mapping and analysis
How can audit and testing be joined together to create a single coherent anti-fraud strategy?
Taking a collaborative approach to combatting fraud across the supply chain: A joint retailer and supplier case study
Case Study of International progress in the fight against food fraud: bilberry or other blue coloured berry?
The global effort to combat food fraud: What is being done and how will it impact domestic businesses?
Once again, this event will be chaired by Professor Chris Elliott, Queen's University Belfast and hosted in London on 1 March 2018. Food Fraud is a forum to discuss valuable and relative topics, alternative approaches, reaffirm processes, and provide insight into the industry and how it needs to adapt
Join Food Fraud 2018 and stop dishonest food from reaching peoples plates. 
Food Brexit Conference 2018
1 November 2018, London, UK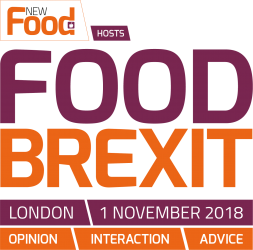 Food Brexit 2018 is the second in a series of three events, providing the food & beverage industry with a platform to share strategy, in- sight and knowledge. The agenda is designed around the key issues that are critical to the industry, these include but are not exclusive of:
Update on Negotiations and Forecasts
Building new European and International Partnerships
Voice of the regions: England, Scotland, Wales, Northern Ireland, and Ireland
Mitigating & Managing Risk – Business Resilience and the Potential for a 'Black Swan' Scenario
Brexit, the Threat to Food Safety & Security
Brexit's Global Impact
As negotiations continue Food Brexit will adapt and evolve to ensure the most current up-to-date information is incorporated within the programme. Please register your interest if you would like to keep up-to-date with the latest programme updates and conference information.
Other events