Food & Beverage Industry Events
Our events
Food Brexit conference
31 October 2017, London, UK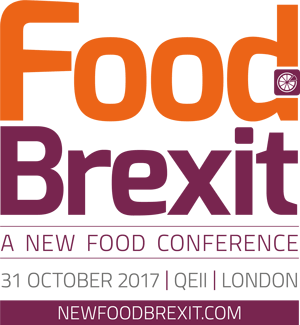 The UK Food & Beverage industry is in a quandary after the EU Referendum. They need information, conversation and a platform to voice their concerns.
New Food's one-day Brexit conference will provide the opportunity for industry experts from across the Food & Beverage sector to come together to discuss and debate the implications of Brexit. Many questions are being asked, such as:
What will happen next?
How will this impact business?
Will supply chains be affected?
It is widely perceived that costs will rise; how will the UK Government counteract the effects and support the industry?
What trade deals are in progress and will they be completed in time?
What can companies do to prepare themselves for Brexit and who (if anyone) outside of the government can help with this process?
These questions, plus many more, will be addressed by industry experts, giving their view on the implications that Brexit might bring.
The first in this series of one-day conferences, will take place on 31 October 2017 at the Queen Elizabeth II Conference Centre, London. The conference will take the form of 'Question Time', featuring panel debates & discussions with leading political and industry figures participating.
This is an event not to be missed, so ensure you register your interest as a delegate or sponsor today.
Food Waste conference
16 November 2017, Manchester, UK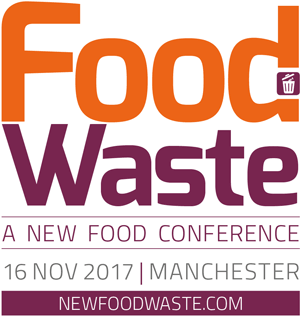 The global issue of Food Waste is one that needs to be addressed. Affecting everyone from consumer to government, food waste costs economies billions each year. With the UK wasting an equivalent of six meals every week, now is the time for action. New Food presents its inaugural one-day conference, Food Waste: Reducing environmental impact and reaping business benefits. This event will spearhead the conversation on issues relating to food waste, from legislation to packaging and household trends. Delegates will discuss strategies and techniques for measuring, monitoring, analysing and reducing waste from farm to fork. Here are the top five reasons why you should attend:
Learn how to arrive at practical solutions for your surplus food redistribution schemes
Identify proactive strategies on how to overcome barriers regarding consumer commitment to reducing food waste
Examine the EU legislation and what Brexit means for UK commitments and policies
Gain insights into the impact of Brexit on the resilience of the UK food supply chain
Explore food waste reduction strategies throughout the supply chain
This is an event not to be missed, so ensure you register your interest as a delegate or sponsor today.
Other events