Recall roundup: Listeria, elevated levels of iodine, unsafe poppy seeds and mislabelling
In this week's roundup of global food recalls, there are several incidences of undeclared allergies in the UK and States, plastic contamination in Canada, reports of thebaine in poppy seeds from the Food Standards Australia New Zealand, and more.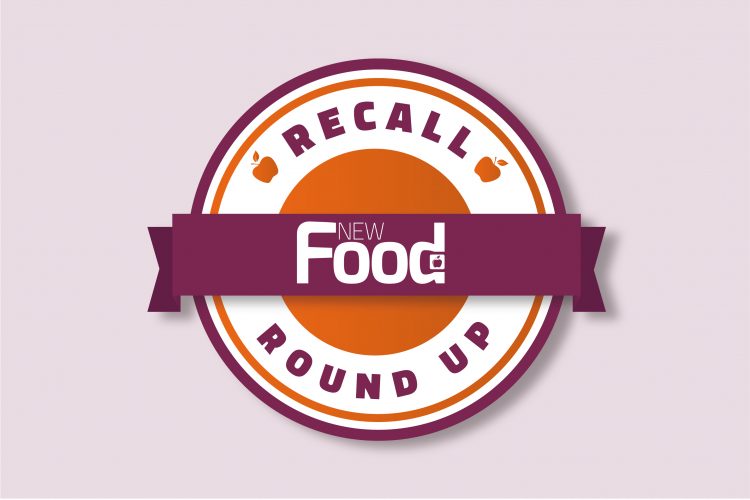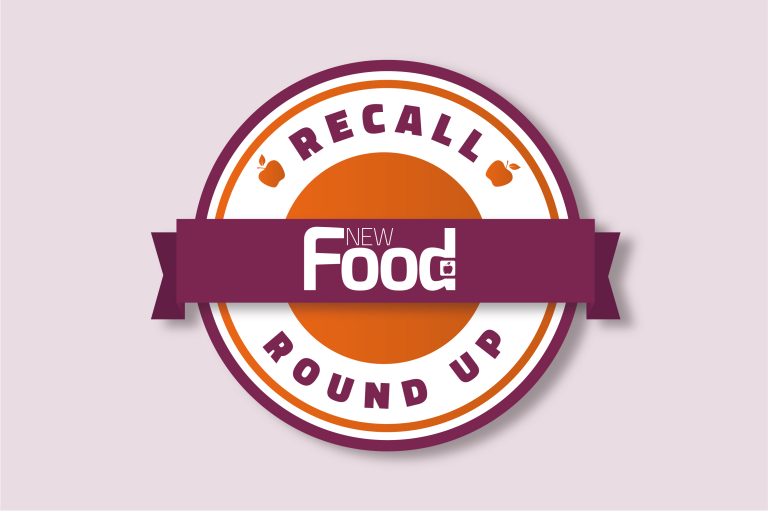 Listeria monocytogenes
This week, there has been two alarms raised around Listeria monocytogenes in the States, with Seven Seas International USA, LLC of St. Petersburg, Florida voluntarily recalling 540 cases of Giant Food Private Label Sockeye Smoked Salmon.
This follows routine regulatory testing carried out by the Maryland Department of Health, which identified an issue.
The Giant Brand Wild Caught Sockeye Smoked Salmon, 4 oz. is packaged in a fully printed cardboard sleeve with a sleeve window to display the fish. It is a refrigerated item. Only packages with UPC 68826715832 sold with Lot number R4132 (printed on the clear plastic vacuum bag visible through the sleeve window) are affected by this recall.
The product was distributed by Giant Food in Maryland, Virginia, Washington D.C. and Delaware.
So far, no illnesses have been reported.
Green Day Produce, Inc. of Vernon, CA is also recalling its ENOKI MUSHROOM (Product of Korea) in 200g/ 7.05oz packages that were sold between September and October this year, due to possible Listeria monocytogenes contamination.
The potential for contamination was discovered after a retail sample was collected and analysed by Michigan Department of Agriculture and Rural Development (MDARD) and revealed the presence of Listeria monocytogenes in 200g/7.05 oz. package of Enoki mushroom.
The recalled Enoki Mushroom was distributed nationwide to distributors and retail stores.
The Enoki Mushroom is packaged in a clear plastic with the following description 'Enoki Mushroom' on the front and 'Green Day Produce, Inc.' on the back. The UPC (16430-69080) can be found on the back side of the package. There is no lot code or dates.
No illnesses have been reported to date. Should you have purchased the above items, you should discard or return to the place of purchase for a refund.
Elevated iodine
The Food Safety Authority of Ireland (FSAI) has reported a recall of a batch of Golden Lily Dried Kelp Seaweed because of an elevated level of iodine in the product.
This product originates from China and comes in 100g pack size with the best before of 30.7.2023.
Consumption of high amounts of iodine can affect thyroid function.
Incorrectly packaged – sugar alert
In the UK, Coca-Cola is recalling a limited number of Coca-Cola Zero Sugar multipacks with Christmas cardboard as some packs have been wrongly boxed and might in fact contain Coca-Cola Original taste. This makes the product a potential risk to consumers who need to manage their sugar intake.
This affects multipacks of 24 x 330ml cans with the following batch codes 301WA1, 302WA1, 303WA1, 304WA1, 305WA5, 306WA5, 307WA5 and 308WA5 and best befores of 31 October 2023 and 30 November 2023.
If you have bought this item and need to manage your sugar intake, do not drink it. Instead, contact Coca-Cola on 0800 22 77 11 and a replacement product can be sent over.
Undeclared allergies
In the UK, Eva Bold Ltd is recalling two Keto Protein Bites because of undeclared sesame. This affects Eva Bold Black Onion Seed Keto Protein Bites and Eva Bold Rosemary & Pink Salt Keto Protein Bites in pack sizes 30g. For the black onion product this includes best before dates up and included 04 October 2023; and for the rosemary, pink salt, it impacts packages with best before dates up to and including 01 September 2023.
Back in the US, Big Sky Bread Company of Urbandale, IA is recalling its Big Sky Chocolate Chunk Granola and Big Sky Chocolate Chunk Peanut Butter Chip Granola, due to concerns it may contain milk not mentioned on the label.  
The products were distributed in Iowa through retail stores and direct delivery. This includes all Big Sky Chocolate Chunk Granola and Big Sky Chocolate Chunk Peanut Butter Chip Granola in 14oz packages distributed through 7 November 2022 (ie in US, 11/07/2022).
During a routine inspection it was discovered that a product containing milk was distributed in packaging that did not reveal the presence of this ingredient.
Consumers who have purchased the aforementioned products should return them to their place of purchase for a full refund or send to Big Sky Bread Company at 7021 Douglas Ave in Urbandale for a refund or product replacement.
No illnesses have been reported to date in connection with this recall.
Remaining in the US, OSTON BAKING, Inc. of Boston, MA, is recalling its 3-ounce, individually wrapped packages 'Boston Baking Mini Cinnamon Crumb Cakes' food snacks, as they may contain undeclared pecans.
The issue was flagged, following a Whole Foods Market team member spotting that the pecan-containing product was distributed in packaging that did not include pecans in the ingredient list. The US Food and Drug Administration (FDA) reports that subsequent investigation indicates the problem was caused by an isolated error in the company's production and packaging processes.
These are sold exclusively at selected Whole Foods Market stores and could be purchased in Connecticut, Massachusetts, New Hampshire, Rhode Island, New Jersey and New York.
The affected product comes in a clear plastic package marked with 'Packed On' date of 10/17/22-11/10/22 and with a 'Sell By' date of 10/22/22-11/15/22 and UPC (01)00238543000007(3904)0019900 printed on the back label.
Consumers allergic to pecans should not eat the affected product and instead return them to the place of purchase. So far, no illnesses or complaints have been reported.
Meanwhile in New York, Fudgeamentals of Melville has voluntarily recalled one lot of Chocolate Fudge Bites packaged in 8 oz. plastic containers. This is a result of the product potentially containing Chocolate Walnut Fudge Bites products instead, resulting in the presence of undeclared tree nut (walnut) ingredient.
The issue was discovered after one of the store employees discovered Chocolate Walnut Fudge Bites were incorrectly labelled as Chocolate Fudge Bites.
Consumers who have an allergy or severe sensitivity to tree nuts (walnuts), run the risk of serious or life-threatening allergic reactions if they consume these products, but so far none have been reported. Adverse reactions can be reported to Fudgeamentals at 631-729-1408 or [email protected]
These products were distributed through Fareway retail stores in Iowa, Illinois, Minnesota, Nebraska, and South Dakota. The product comes in a clear plastic container labelled 'Chocolate Fudge Bites', marked with lot #22301015 and UPC code 840235800392. The UPC code is on the back or bottom side of the product, just below the barcode. The lot number is on the side of the package.
Consumers can return the affected product to the place of purchase for a full refund.
Foreign material
In Canada, Lactaid brand 4% Milkfat Min. Cottage Cheese is undergoing a recall due to it containing an extraneous material, namely plastic.
The recalled product was sold in Ontario and Quebec and impacts products with the following UPC and code, respectively – 0 41383 15548 2 and OCT 24 22 to DEC 12 22.
The item comes in a pack size of 453g. More details can be found on the Canadian Food Inspection Agency website here.
Chemicals
Meanwhile, the food standards agency governing both Australia and New Zealand has reported several incidences of food products (poppy seeds) which may contain the chemical known as thebaine.
More information can be read on its website here about the affected products/brands.
Related topics
Allergens, Contaminants, Food Safety, Free From, Hygiene, Ingredients, Labelling, Outbreaks & product recalls, Packaging & Labelling, Pathogens, Processing, retail, Supermarket, The consumer
Related organisations
Big Sky Bread Company, Canadian Food Inspection Agency, Coca-Cola, Eva Bold Ltd, Fareway, Food Safety Authority of Ireland (FSAI), Food Standards Australia New Zealand (FSANZ), Fudgeamentals, Giant Food, Golden Lily, Green Day Produce, Inc., Lactaid, Michigan Department of Agriculture and Rural Development (MDARD), OSTON BAKING, Seven Seas International USA, US Food and Drug Administration (FDA)
Related regions