Recall Roundup: Salmonella, glass pieces, and undeclared allergens…
This week's Recall Roundup features alerts over glass contamination in Germany, as well as undeclared allergens in the UK, US and Canada.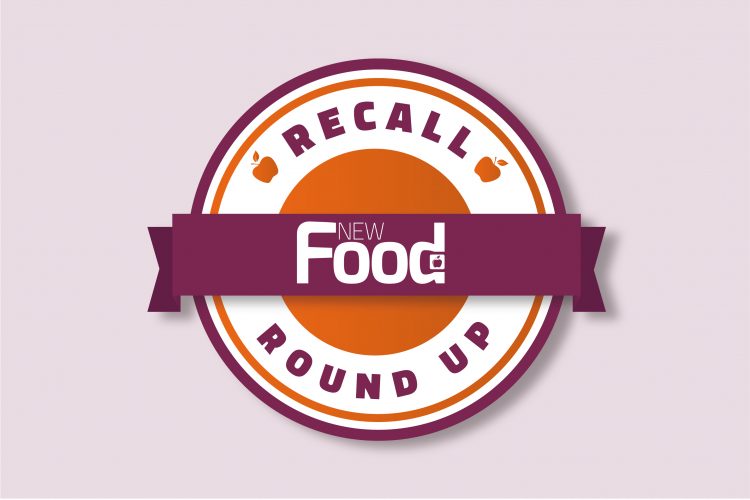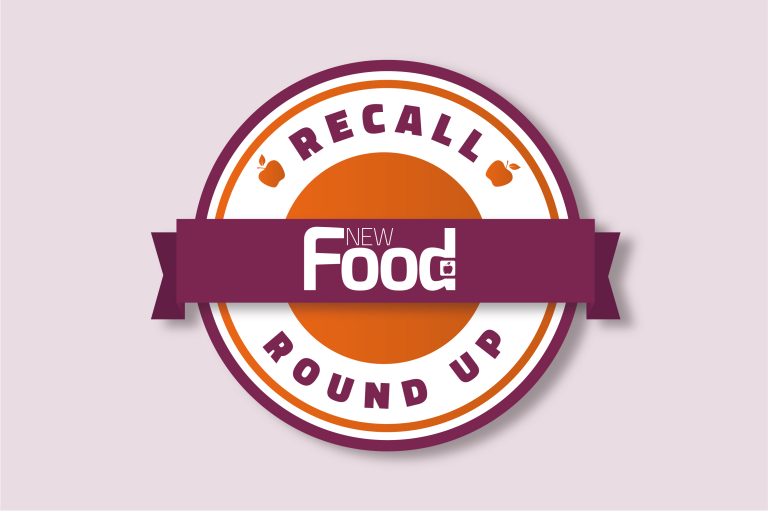 Salmonella
As reported by New Food this week, the Food Standards Agency (FSA) has announced the recall of two further breaded chicken products as part of the ongoing Salmonella outbreak in the UK. Vestey Foods is recalling its Chick Inn 32 Jumbo Chicken Nuggets, which was sold in Heron Foods, B&M, and B&M Express.
In addition, SFC is recalling its SFC Chicken Poppets and Take Home Boneless Bucket because Salmonella has been found in the products. SFC is asking customers with the above products that have the product codes listed here to email a photo of the package to [email protected], or return it to the store it was purchased from for a full refund. The FSA is advising consumers not to eat the affected products.
Foreign objects
Staying in the UK, supermarket Co-op is recalling its Irresistible Ginger and Dark Chocolate Cookies because they may contain pieces of plastic. Products with a best before date of 2 June 2021 or 3 June 2021 are affected. The FSA says customers should return the product to the store where it was purchased, or get in touch with Co-op's customer service team, details of which can be found on the FSA's website.
In Germany, the Federal Office for Consumer Protection and Food Safety (BVL) has announced the recall of Ming Chu Sushi Rice, which was sold in Edeka and Marktkauf stores nationwide. There is concern that certain products contain glass pieces, which make them unsafe to eat. For more information, visit the BVL's website.
Undeclared allergens
There have been several recalls as a result of allergens not being declared on packaging this week. In the US, Giant Eagle has issued the recall of Market District Gourmet Pretzel Platters and Gourmet Pretzel Bags due to the possibility the product may contain pecan. The affected products were sold at stores in the state of Ohio, but for more information please visit the Food and Drug Administration's (FDA) website.
Similarly, Urban Remedy is recalling some of its beverages due to undeclared almonds and pecans. "In an abundance of caution, we are voluntarily recalling a limited number of our products that contain potentially undeclared allergens," said Paul Coletta, the company's CEO. "We're taking preventative action to keep our customers safe, although no customer complaints have been reported." For a full list of the products affected and the locations where they were sold, visit the FDA's website.
In Canada, Valentine Eruption Cake, sold by Save-On-Foods, has been recalled as they contain almonds and walnuts not listed within the ingredients. The Canadian Food Inspection Agency (CFIA) says the product was distributed in Alberta, British Columbia, Manitoba, Saskatchewan, and Yukon. A full list of the affected product codes can be found here.
The FSA has also reported a couple of allergen-related recalls this week, the first being the recall of Unisnacks Europe's Meiji Hello Panda Matcha biscuits because of undeclared peanuts. The affected products have a best before date of May 2021, and Unisnacks Europe is advising customers to return the biscuits to the store where they were purchased for a full refund.
In addition, Wessex Mill is recalling three Millers Muesli cereals because they contain almonds (nuts) which are not mentioned on the label. The Millers Muesli, The Millers Muesli with Cranberries, and Wessex Mill Rolled Porridge Oats with a best before date up to and including 18 February 2022 are being recalled by the company, which, again, is advising consumers to return them for a full refund.
Related topics
Allergens, Beverages, Contaminants, Food Safety, Health & Nutrition, Outbreaks & product recalls, Packaging & Labelling, Pathogens, recalls, Regulation & Legislation, retail, Supermarket
Related regions