Recall roundup: several allergen alerts and recalls issued, plus more…
New Food's global roundup of food recalls includes a number of allergen recalls, as well as Salmonella and foreign matter contamination, and the presence of mould in food products.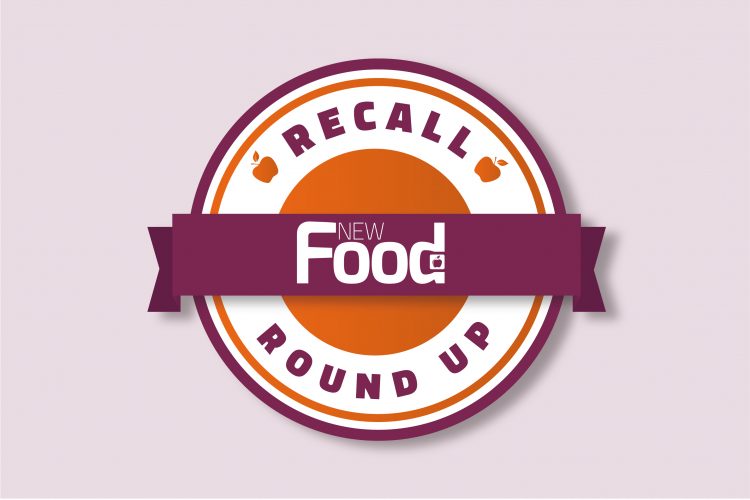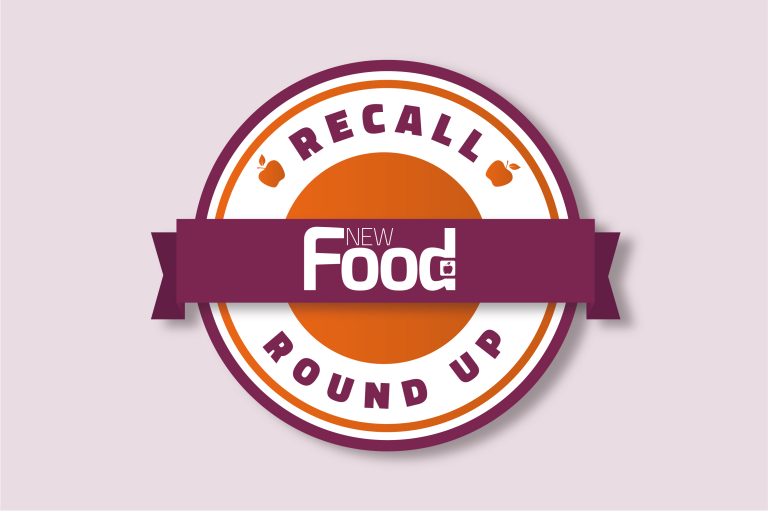 Allergens
An allergen alert and recall has been issued by Bio Living International Pty Ltd.
The following items are affected Blue Frog Zesty Raspberry with Coconut & Toasted Almonds Gluten Free Cereal 350g, and Blue Frog Apricot with Vanilla & Hemp Heart Gluten Free Cereal 350g as they may contain undeclared gluten.
The items comprise the below date markings:
Raspberry – Best Before 13 FEB 21, 06 APR 21, 25 MAY 21, 06 JUL 21, 06 AUG 21  
Apricot – Best Before 19 FEB 21, 03 APR 21, 06 JUL 21, 06 AUG 21 
The products were sold at Woolworths in NSW and VIC, Harris Farm in NSW, independent food retailers including IGA in NSW, ACT, QLD, VIC, SA and WA, health food stores nationally, as well as from online retail outlets in Australia. 
Compass Network Ply Ltd is also conducting an allergen-related recall. Luxerose Hera Rose and Honey Wine 100ml Luxerose Athena Peach Blossom and Honey Wine 100ml may contain suplhites which is not mentioned on the label.
The products have been available for sale at independent liquor stores in NSW and from liquor stores online.
Waitrose & Partners has recalled Waitrose Duchy Organic Cypriot Halloumi as it contains milk which has not been identified on the label in English. The pack size is 225g with batch code BIO B0530A-3 CY0063 and best before 31 May 2021.
It's a similar story with Dunkin' Donuts Variety Shell 4 packs – North South Retail has issued a recall because they contain wheat (gluten), eggs, soya, nuts (hazelnut) and milk which are not mentioned in English on the label. Other nuts (almonds, pistachios, brazil nuts, pecans, walnuts, cashews, macadamia nuts) may also be present. The pack size of this product is 312g and it features the batch code L-02800BM-08 with the best before 6 October 2021.
Orca Bay Foods of Seattle, WA has issued a recall of 4,450 lb. (356 cases) of 10 oz. retail box Trader Joe's brand Gluten Free Battered Halibut SKU 00503822, because it contains undeclared wheat and milk allergens. More information on where the product was sold and affected codes can be found on the Food & Drug Administration website.
Due to the presence of undeclared egg, Whole Foods Market is voluntarily recalling select prepared Macaroni & Cheese products from stores across five states.
The affected products were sold at Whole Foods Market stores in Maryland, New Jersey, Pennsylvania, Virginia and Washington, D.C and in plastic containers and family-style meat skits. It was available both hot and refrigerated. The product was also available from the chef's case counter and from Whole Foods Market online and catering menus. Further details can be ascertained here.
An issue with Russ Davis Wholesale of Wadena, Minnesota's individual serving cups of Mixed Veggie Cup with Dip has been identified by the Quality Control team. The company is recalling the product because it might contain undeclared egg.
The Mixed Veggie Cup with Dip was distributed in Colorado, Kansas, South Dakota, Wyoming, New Mexico in higher education, health care and corporate campus' in grab 'n go coolers.
Product is labelled J&O Mixed Veggie Cup with Dip in a 5.0 oz plastic container with a Sell By date of 9/30/20 through 11/2/20.
Foreign matter
Natural High Co. Pty Ltd trading as Bounce Foods is issuing a recall of Bounce Protein Ball Cashew Caramel 40g as it may contain plastic.
The affected product has the best before date 21/07/2021 Batch M2310. It was sold at Coles, Woolworths, independent food retailers including IGA, 7-Eleven, Caltex, BP, EG Fuels, United Fuel nationally, On the Run in SA, as well as in pharmacies and from online retail outlets in Australia. 
Meanwhile, Seery's Heatherfield Ltd has reason to believe some cakes sold in Lidl stores in Northern Ireland may contain metal. As such it is recalling Bridge Bakery Carrot, Lemon, and Triple Chocolate Cakes. Further information on best before and batch codes can be found on the Food Standards Agency's website.
Salmonella
Sainsbury is recalling its brand of Cooked Mussels due to the discovery of Salmonella in some of the products in batch 2653152. The impacted items have a best before date of 08 September 2021.
While Bettinehoeve has taken precautionary measures and recalled Bettine Blanc Goat's Cheese because the product might contain Listeria monocytogenes. This product has been sold at Waitrose deli counters during the period 04/09/20 – 29/10/20 and the recall affects all pack sizes.  
Mould
Potter's Herbals Malt extract with Cod Liver Oil is being recalled by Soho Florids UK Ltd as it could contain mould. This impacts pack sizes of 650g, batch codes 3M01134, 3M01136, 3M01137 with a best before of 31 January 2023.
Related topics
Allergens, Contaminants, Food Safety, Free From, Labelling, Outbreaks & product recalls, Packaging & Labelling, Pathogens, Quality analysis & quality control (QA/QC), recalls, retail, Supermarket, The consumer
Related regions