Live Panel Discussion: Challenges and opportunities of the European baking sector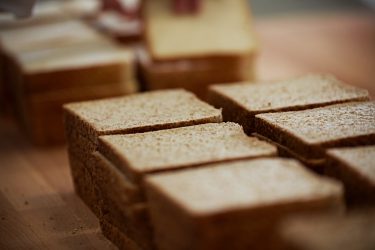 While the baking industry is working hard to meet the demand in fresh, frozen and packaged baked goods, will trends like 'clean label' stay?
This panel focusses on the 'challenges and opportunities of the baking sector', and will concentrate on current and future trends of the bakery market, including clean label, demand in frozen and fresh baked goods, sustainability and health. Through this virtual session, audience members will gain an understanding of how experts are overcoming current challenges and identify new opportunities for their businesses. 
Learning objectives:
To identify and understand the current challenges facing the bakery market
To understand how you can overcome such challenges
To recognise and understand bakery trends – present and future
To identify and make use of the current opportunities. 
Register
Register for this on-demand webinar
Speakers
Keynote Speakers: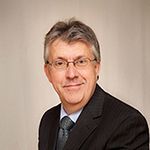 Andy Flounders, Senior Applications Specialist, DuPont Nutrition & Biosciences
Andy has a total of 32 years of experience in the food industry, from which 28 years have been spent in the bakery sector. Andy joined Danisco in 2001, which was acquired by DuPont in 2011. He has been an Applications Specialist in the Nutrition & Health division through all of that period working on bakery technology projects for the UK/Ireland and Middle Eastern regions (G.C.C Countries), although he has also covered South Africa and Benelux regions in that time. He has previously worked for Weston Research Laboratories (part of Associated British Foods Group) as well as Mr Kipling Cakes (part of Rank Hovis McDougall group). He has also worked in the dairy sector for Danish company, Silkeborg/Pasilac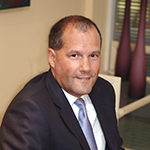 Gordon Polson, Chief Executive, Federation of Bakers
Gordon is the Chief Executive of the Federation of Bakers (FOB). He joined FOB in August 2005 following over 25 years' experience of managing trade associations in a range of sectors from insurance to steel.
Since joining the Federation Gordon has been instrumental in focussing on the issues which impact most on plant bakers. This includes consumer health issues, European legislation and public relations.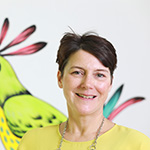 Alison Ordonez, Innovation & Quality Director, Roberts Bakery
Alison was appointed Innovation and Quality Director of Roberts bakery in 2018 but first joined the company, as technical manager, 15 years ago. For four years of these, she held the role of general manager of Frank Roberts & Sons' Little Treats biscuits and sweet bakes brand.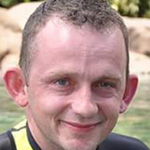 Leighton Byrom, Master Baker & Gluten Free Specialist, Genius Foods
Baker for 30 years, worked in craft, semi industrial and mass production bakery in the UK –  10 of the 30 years working in Free From bakery.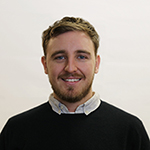 Jamie Crummie, Co Founder, Too Good To Go UK
Jamie Crummie trained as a lawyer before pursuing his mission of fighting food waste. He is the co-founder of Too Good To Go, the world's largest marketplace for surplus food. The free app connects food outlets and retailers with surplus food to local consumers who get delicious food while also doing their bit for the planet.
Related topics
Clean Label, COVID-19, Food Safety, Food Security, Hygiene, Ingredients, New product development (NPD), Processing, Product Development, Quality analysis & quality control (QA/QC), Research & development, retail, Shelf life, Supermarket, Supply chain, Sustainability, The consumer, Trade & Economy
Related organisations