Recall roundup: Listeria monocytogenes and undeclared allergens
Get the latest recall news from the UK and US with this week's Recall Roundup, including Listeria monocytogenes, metal contaminants and undeclared allergens.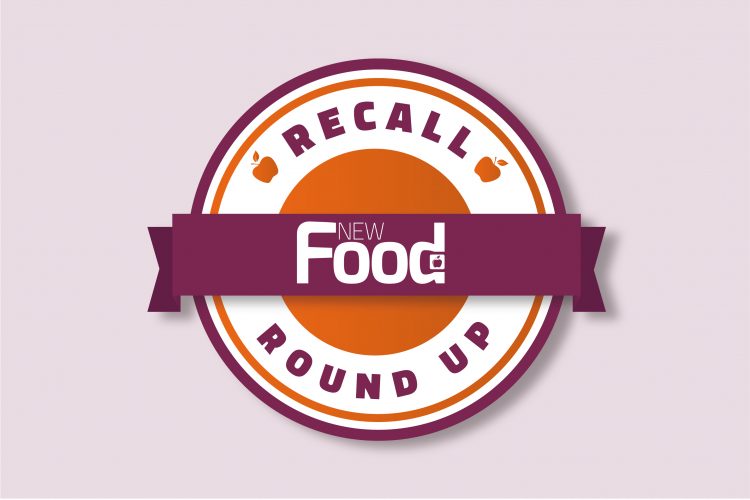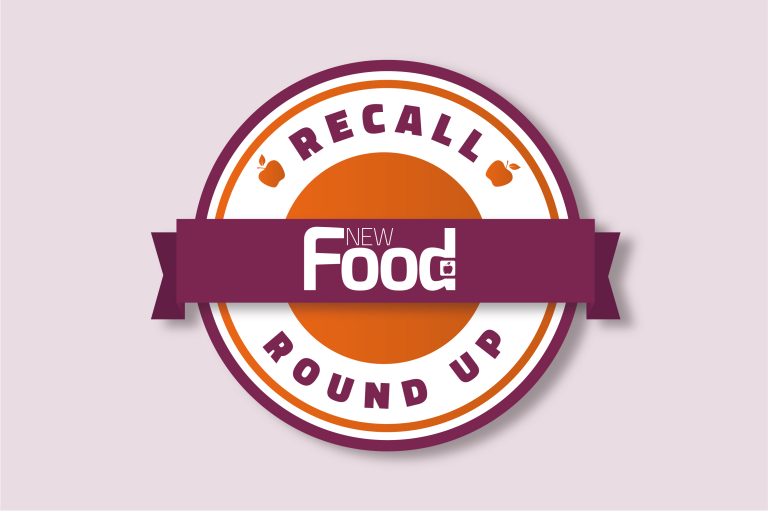 Pathogens
In the US this week, Cut Fruit Express of Inver Grove Heights is recalling the Caribou Coffee Fruit and Cheese Plate 6.2 oz due to a potential contamination with Listeria Monocytogenes.
The item has a product number of #3818, and was distributed from Caribou Stores at the MSP Airport Caribou locations as well as in the MSP Airport Minnesota.
The use by dates for the affected product are 9/30/2022, 10/2/2022, 10/4/2022, 10/7/2022 and 10/9/2022.
The recall was initiated after Cut Fruit Express learned that their supplier was issuing a recall on Brie Cheese due to Listeria monocytogenes concerns. For this reason, all products containing Brie Cheese from Cut Fruit Express are subject to recalled.
The affected products were shipped between 26 September 2022 through to 5 October 2022.
Consumers who have purchased the product have been advised by the US Food and Drug Administration (FDA) to destroy it immediately. They should not share or give it to anyone to eat. Instead, they can return it to the place of purchase for a full refund.
Undeclared allergens
Meanwhile in the UK, itsu (grocery) has recalled its itsu noodle'soup veg gyoza & greens because of undeclared crustaceans.
Crustaceans have made their way into some packs due to some being mispacked with prawn gyoza. This means that the recalled product is a health risk to anyone with an allergy to crustaceans.
The recalled product comes in a pack size of 230g and is subject to recall with any use by date up to and including 15 October 2022.
To notify its customers, itsu is contacting relevant allergy support organisations who will tell their members about the recall. The company has also issued a recall notice to its customers to explain why the product is being recalled.
Consumers who have purchased the product and have an allergy to crustaceans have been advised not to eat it. Instead, they can send a picture of the use by date on the packing to [email protected] for a full refund, or if preferred, contact itsu (grocery) on 0333 224 9510
US brand Craftology, Dutch Treat Foods of Zeeland, is recalling its 14 ounce containers of 'Craftology This Is My Happy Place Pasta Salad' as it may contain undeclared cashews.
The recalled product was distributed in the midwestern US to various retail stores.
For a full list of the use by dates and corresponding LOT codes that are being recalled, click here.
To date, no illnesses have been reported in relation to this recall. consumers who have purchased the product have been urged to return them to their place of purchase for a full refund.
Metal contaminants
UK health and beauty retailer Superdrug has recalled the Slenderplan Tropical Smoothie Meal Replacement Shake as it may contain small pieces of metal.
The recalled product comes in a pack size of 208g and has the batch code 105040020105040023 and a best before date of 31 May 2023.
To inform customers about the recall, Superdrug has issued a point-of-sale notice to explain why the product is being recalled and tells them what to do if they have brought the product.
If you have bought the product then do not eat it, instead return it to the store it was bought from for a full refund. No receipt is required for the refund.
To read last week's recall round up, click here.
Related topics
Allergens, Beverages, Contaminants, Food Safety, Health & Nutrition, Labelling, Outbreaks & product recalls, Packaging & Labelling, recalls, Regulation & Legislation, retail, Supermarket, The consumer, Trade & Economy
Related regions