Recall roundup: Pathogen concerns and undeclared allergens
Read our latest round up of recalls in the UK, US and Canada, including undeclared milk, Listeria Monocytogenes and potential Clostridium Botulinum.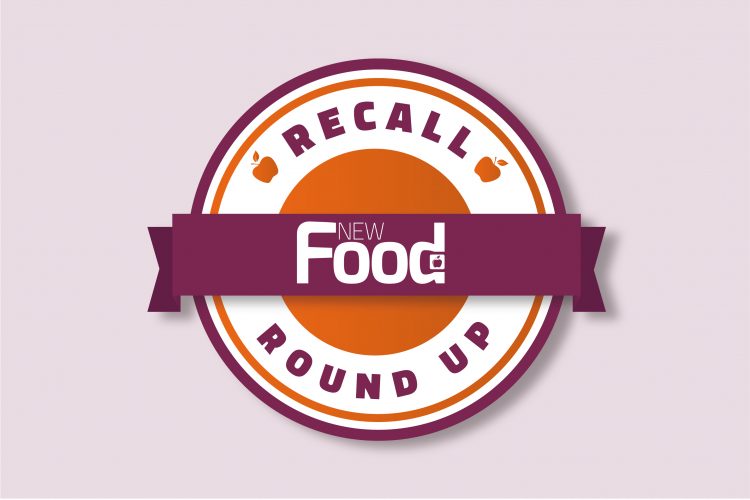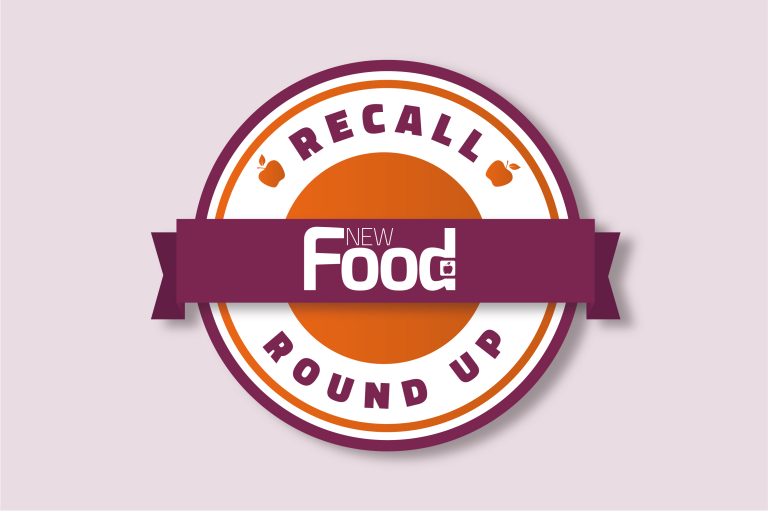 This week there have been multiple cases of products being recalled due to undeclared allergens. These allergens concern milk as well and soy and wheat. There have also been pathogen concerns for food products being sold in the US and Canada. Here's what you need to know…
Undeclared allergens
In the UK, Happi Free From has recalled Oat M!lk Chocolate Bars due to undeclared milk.
The products being recalled were supplied to Tesco stores with an 80g pack size and include the flavours Plain M!lk, Salted Caramel (both with a best before date of June 2023) and Plain White (best before June 2023).
Happi Free From has issued a point-of-sale notice to all its customers. Customers with a milk allergy of intolerance to milk have been advised not to eat the product. Instead, they can return it to the store they bought it from for a full refund.
In the US, TreeHouse Food announces a voluntary recall of certain Tuscan Garden Restaurant Style Italian Dressings due to undeclared wheat and soy.
The product is sold under the brand name Tuscan Garden and is being recalled as some bottles may contain Asian Sesame Dressing. Though the label indicates that the allergens are egg and dairy, Asian Sesame Dressing contains soy and wheat which is not mentioned on the label. This means that people with an allergy or sensitivity to soy and wheat are at risk of a serious or life-threatening allergic reaction should they consume the product.
The product was distributed nationwide through Aldi between 23 August 2022 and 23 September 2022.
The UPC number to look for on the packaging is 4099100074871 on 16oz packs with a best if used by date of 08/10/2023
No other varieties or UPC numbers are affected by this recall.
Following receiving two complains from store level, TreeHouse Foods discovered the undeclared allergen. There have been no reports of an allergic reaction to date.
Customers who have purchased the above product have been urged to dispose of it or return it to the place of purchase for a full refund.
Pathogens
Canadian company Oyster Kings Inc. have recalled various brands of oysters due to a possible Salmonella contamination.
You can find the full list of recalls, including pack size, UPC codes and product codes, here.
The recalled products have been sold in Ontario and Quebec but it is important to note that they may have been distributed in other provinces and territories.
Consumers have been advised to contact the retailer if they are unsure if they have purchased the affected product.
In the US, The Chai Box has announced a voluntary recall of Chai Concentrate Mix and Chair Concentrate Unsweetened Mix due to a potential Clostridium botulinum contamination.
You can find a full list of the affected products on the FDA's website here.
This recall is due to potential under-processing which may lead to Clostridium botulinum contamination and affects products with best by dates between 09/22/2022 and 03/16/2023.
No illnesses have been reported so far as a result of this potential contamination.
The concern was raised in a process review by the Georgia Department of Agriculture. Products were shipped nationwide to consumers, retailers and wholesalers; however, some product was also shipped to two consumers in Canada. The product is also available online and via retail and wholesale facilities.
Customers who have purchased the product with the corresponding best by dates have been asked to return the product to the place of purchase for a full refund or exchange.
To read last week's Recall round up, click here.
Related topics
Allergens, Contaminants, Food Safety, Health & Nutrition, Labelling, Outbreaks & product recalls, Packaging & Labelling, Pathogens, Quality analysis & quality control (QA/QC), recalls, retail, The consumer
Related regions