Recall Roundup: E.Coli, plastic pieces and possible cyanide poisoning…
This week's Recall Roundup features an E.Coli alert in Germany, as well as the risk of possible cyanide poisoning in Canada.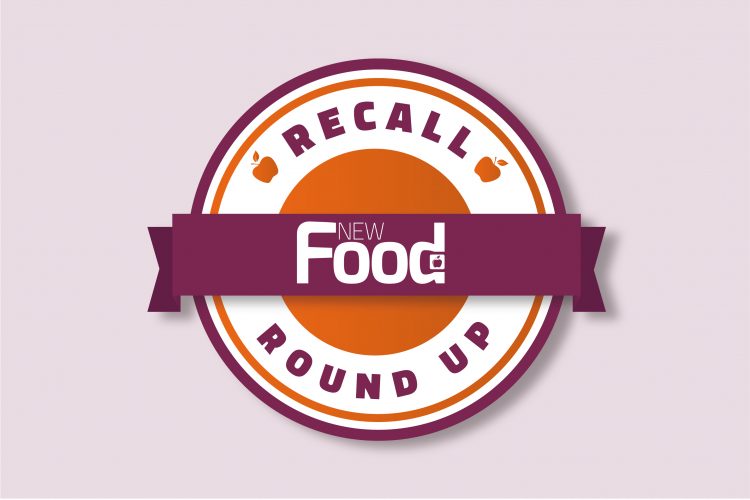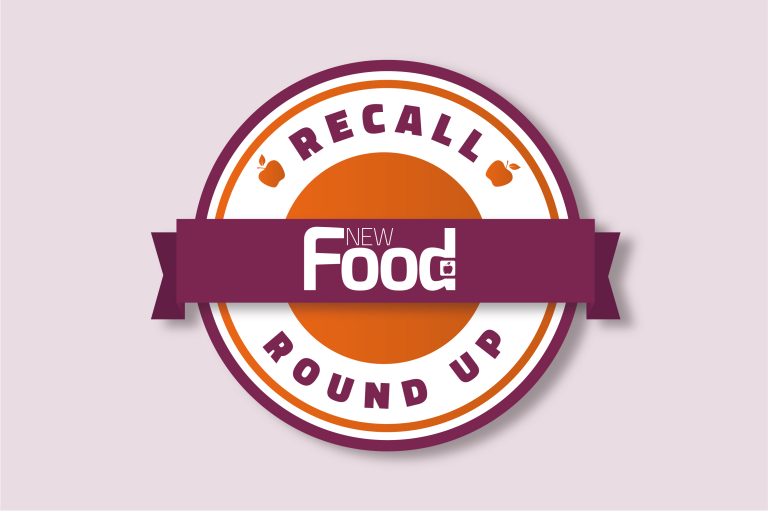 Pathogens
The Federal Office for Consumer Protection and Food Safety (BVL) has announced two recalls surrounding cheese in Germany. Münnich Fromage GmbH is recalling its Camembert Graindorge as it may contain Verocytotoxin-producing Escherichia coli (VTEC). The affected product, which has a best before date of 7/4/21, was sold throughout Germany in Kaufland supermarket stores. The company is advising customers to return the product to the sore it was purchased from for a full refund.
Similarly, Käsegroßhandlung Paul Lerchenmüller is recalling its Petit Fleur Camembert, Pfefferbert, Kreitaberti cheeses, as they may contain Listeria. The products were sold in Baden-Württemberg, Bavaria, and Hessen. For more information on the affected products visit the BVL's website.
In the US, The Food and Drug Administration (FDA) has announced the recall of North Carolina-based MG Foods' Turkey Sandwiches, due to possible Listeria monocytogenes contamination. MG Foods says the products affected were sold at the Charlotte Douglas airport, and also in various smaller retailers in Georgia, North Carolina, South Carolina, and West Virginia. More information is available here.
Undeclared allergens
Whole Foods Market is voluntarily recalling Cranberry Biscotti from six stores Maryland, Pennsylvania, and Virginia, as it may contain pistachio (tree nuts) not declared on the label. The FDA says the product was sold in the bakery departments of the six stores and can be identified by a PLU code of 41712. One illness has been reported to the FDA to date.
Foreign objects
A series of recalls have been announced in Canada, as apricot kernel products sold by a variety of distributors have been found to contain excessive amygdalin, which can cause acute cyanide poisoning according to the Canadian food Inspection Agency (CFIA).
Several different distributors of the kernels have announced recalls, which are all listed on the CFIA's website, and the agency believes the entire country is affected. According to the CFIA, the symptoms of acute cyanide poisoning include weakness and confusion, anxiety, restlessness, headache, nausea, difficulty breathing and shortness of breath, loss of consciousness, seizures and cardiac arrest.
UK supermarket Asda has announced the recall of its Little Kids Pasta Bolognese and Little Kids Spaghetti Bolognese because they contain pieces of blue rubber. The affected products have best use by of 4/3/21-5/3/21 and 5/3/21 respectively. More information is available here from the Food Standards Agency (FSA).
Related topics
Allergens, Contaminants, Food Safety, Hygiene, Lab techniques, Outbreaks & product recalls, recalls, Regulation & Legislation, retail, Supermarket, The consumer
Related regions