5,000 jobs could be at risk in Asda shake-up
The UK supermarket is looking to shake-up the way it deals with online orders in response to more and more consumers doing their shopping from the comfort of their own home.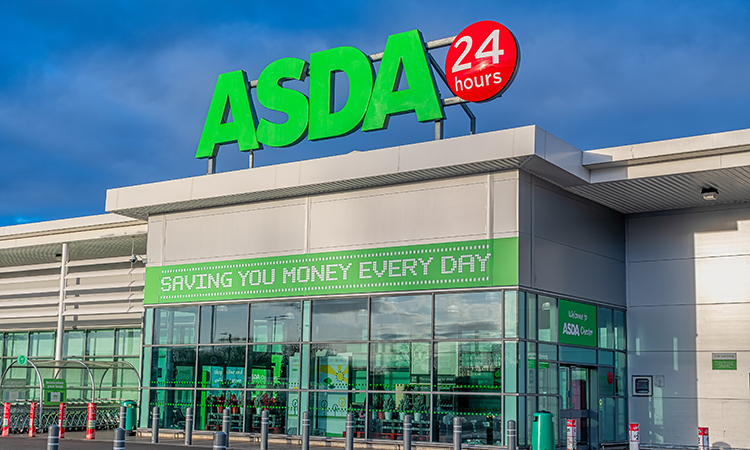 Around 5,000 jobs could be at risk as UK supermarket ASDA looks to restructure its online business. The retailer has begun consulting with staff over the potential job cuts, with the effects of the pandemic cited as a major reason for the shift in strategy.
The restructuring would involve closing two "dark" stores in Dartford, Kent, and Heston, West London, which are currently only used to pick items for online orders.
Instead, under the new proposals, online orders would be picked from the shelves of normal stores open to the public. According to the BBC, this decision would affect 800 jobs.
In addition, Asda says it also thinking of changing the way its back-office staff operate. The Guardian claims that the supermarket is planning to eliminate the role of cash-handlers, with one "multi-skilled colleague" instead handling HR, administration, and cash-handling tasks.
"The pandemic has accelerated change across the retail sector especially the shift towards grocery home shopping and our priority is to serve customers in the way they want to shop with us," said Asda chief executive Roger Burnley.
"The last 12 months have shown us that businesses have to be prepared to adapt quickly to change and I am incredibly proud of the way we demonstrated our agility and resilience through the pandemic."
Asda was recently purchased by billionaire brothers Zuber and Mohsin Issa and private equity firm TDR Capital (though The Guardian claims this has yet to be cleared by the blocked by the Competition and Markets Authority). The deal to buy Asda came after the merger with rival supermarket Sainsbury's was by the (CMA), due to what it called expected price rises on both store shelves and petrol pumps.
"Asda workers have had a torrid two years," Roger Jenkins, national officer for the GMB union told the BBC.
"The failed Sainsbury's takeover, twelve months working on the pandemic frontline and now the uncertainty of a new take over, sidling the company with huge debts and potential sell offs.
"This is the last thing they need."
Some believe that in fact, this shake-up could lead to more jobs being created in the form of pickers and delivery drivers, as more of us decide to fill our fridges and cupboards from our computers rather than setting foot in a physical store.
Asda also says that it hopes many of those at risks can move to other roles within the company, therefore leaving the final casualty count lower than the 5,000 feared.