Greater transparency for Danone's baby formula
Danone has launched a service that will enable customers and retailers to trace the journey of its baby formula products from farm-to-fork, and verify its quality and authenticity.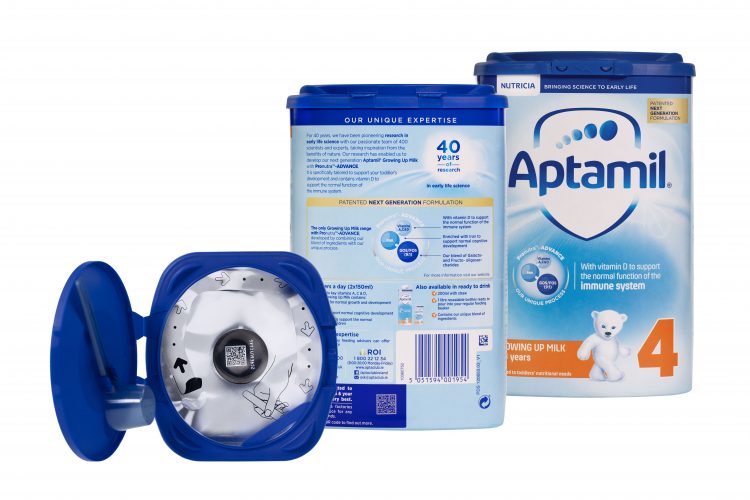 What is that ingredient? How good is this for me? Where is my food from? What affect will this have on the planet? These are the typical questions that run through the minds of today's consumers, so when it comes to feeding our children, it is no surprise that the industry is witnessing an invested interest.
Only recently did Lidl recall a range of baby food pouches due to concerns that they contained mould, while Cow & Gate feared tampering with some of its baby food jars. In October last year, a report also uncovered that a startling number of baby foods contained toxic heavy metals. These scares are fueling demand for transparency and traceability; consumers want to be able to navigate every step of the journey that the food/drink has gone on.
In response to this increasing demand, Danone has launched its baby formula Track & Connect technology, a digitally enabled service that gives consumers and retailers greater transparency on the product's farm-to-fork journey.
Danone's Track & Connect
The technology is powered by serialisation, aggregation and blockchain, which the company says offers a safe and secure method of storing data and information on the movement of its baby formula products through its supply chain.
Serialisation is used to create unique sets of QR codes, with each and every one different from the next. One of these QR codes can be found on the outside of the packaging, easily scanned inside the shop, and the other one sits on the inside of the packaging, meaning it can only be accessed once the sealed product has been opened. These codes are then linked together via aggregation technology, with each connection between every pair of QR codes specific to that link.
The reason for the dual system is to further protect the integrity of the product. The outer QR code can be scanned by a mobile as many times as the consumer wishes, but the inner code can only be used once.
The outer code directs the consumer to a webpage containing verified information such as where and when the formula was manufactured and the product's journey. The inner code triggers a one-time message, verifying the quality and authenticity of the formula. "If someone had tampered with our packaging or tried to replicate those codes, the system would be able to quickly identify a potential issue and notify the customer to call our care line," David Boulanger, Senior Vice President Operations, Specialized Nutrition at Danone, explained.
Blockchain is used to track the product's individual journey, recording each step of the process in a highly secured way.
To begin with, Danone is launching the service in China for its Aptamil and Nutrilon brands. The company plans to roll out the service this year in France for its Laboratoire Gallia brand, and in Germany, Australia and New Zeland for its Aptamil and Karicare brands.
The service will be further developed in the future, eventually enabling customers and retailers to access new data-driven, personalised after-sales support and services, including health and nutrition apps, e-commerce services and 'how-to' parenting videos.
Danone will be speaking at New Food's Food Integrity conference in March.
Yves Rey, Group General Manager of Quality, Danone, will be part of a panel discussion on the impact of food integrity and later presenting on the topic of 'Science Innovation and Digital Transformation for Food Sustainability and Security'.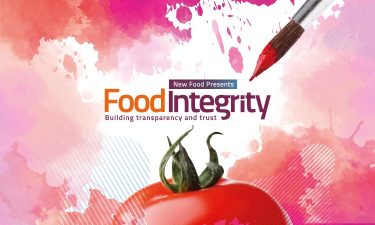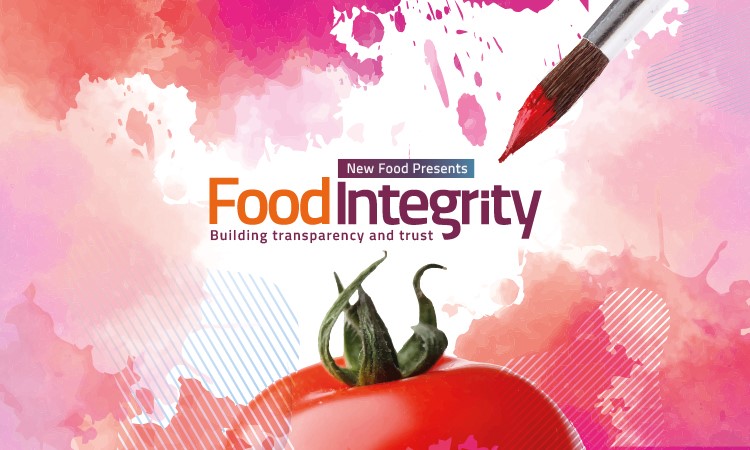 Tickets for Food Integrity are available now – don't miss out, book today.
Related topics
Food Fraud, Food Safety, Health & Nutrition, Hygiene, Ingredients, New product development (NPD), Outbreaks & product recalls, Packaging & Labelling, Quality analysis & quality control (QA/QC), Rapid Detection, recalls, retail, Supermarket, Supply chain, Technology & Innovation, The consumer, Traceability
Related organisations
Related people