Another UK supermarket is restricting sales of cooking oil
Further restrictions on UK shoppers are in place after Tesco was reported to be the third supermarket to limit sales of cooking oil.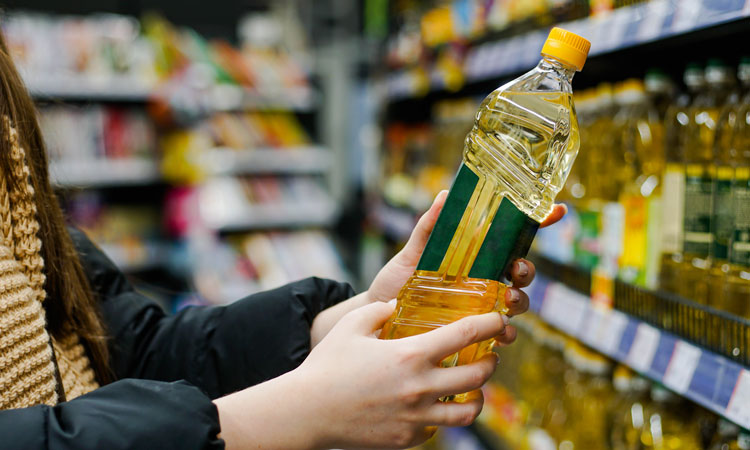 Earlier this month it was reported that the Russian invasion of the Ukraine has impacted UK shopping trolleys, after major UK supermarkets Waitrose and Morrisons limited sales of cooking oil to two per person.
Given that the majority of the UK's sunflower oil is sourced from the Ukraine, the devastating events in the country have naturally halted its flow. This has created a scramble for alternative sources of vegetable oils – not only for consumers but for crisp and chip manufacturers too. Tesco is the latest grocery store to restrict shoppers in their purchases of cooking oil, albeit to three per customer – one more than the other supermarkets.
According to the BBC, Tom Holder from the British Retail Consortium has said that the restrictions are a temporary measure "to ensure availability for everyone," adding that "retailers are working with suppliers to ramp up production of alternative cooking oils, to minimise the impact on consumers."
Despite this, the price of vegetable oils has risen by 22 percent over the last year, selling for £1.30 a litre at the supermarket, while sunflower oil now costs £1.34 a litre, reports the Guardian. 
Tesco claims it has plenty of availability of cooking oils, both in store and online, and that the temporary limit to purchases is to benefit all customers. However, it seems that consumers and food producers alike will need to adjust, as grocery expert Ged Futter suggested the short supply of sunflower oil may eventually dry up completely. According to the BBC, Futter reflected that "these limits may delay things a bit, but in a couple of months there won't be any sunflower oil available to buy."
Furthermore, allergy sufferers are advised to exercise vigilance with products labelled as containing sunflower oil, as alternatives such a rapeseed oil may be being used as an interim measure to ensure product continuity, according to the UK Food Standards Agency and Food Standards Scotland.