Recall Roundup: Foreign objects, Salmonella, and undeclared allergens…
This week's Recall Roundup features a Salmonella alert from a big UK retailer, as well as several foreign object related recalls and undeclared allergen alerts.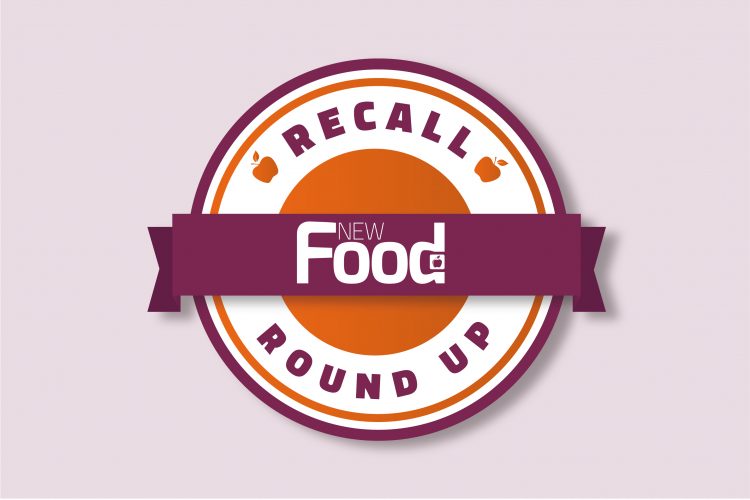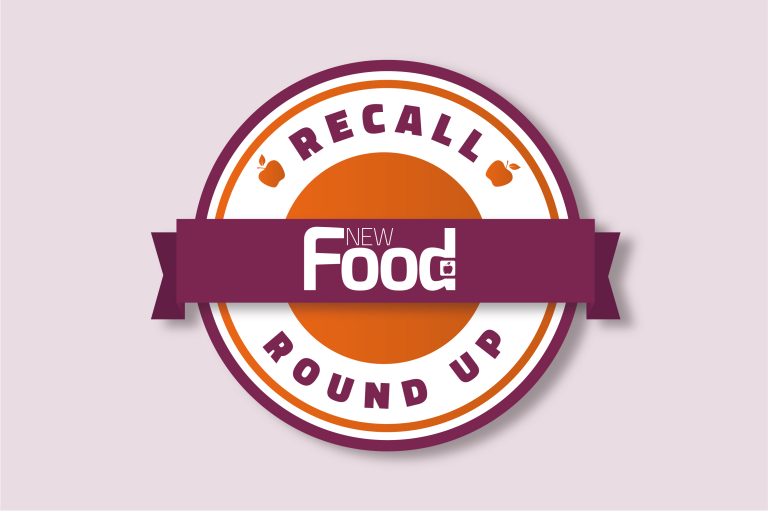 Pathogens
UK supermarket Asda has recalled its Asda 2 Original Chicken Chargrills because of the possible presence of Salmonella. The supermarket says products with a best before date of 5 September 2022 are affected, and those that have bought a product with that best before date should return it to the store it was purchased from for a full refund.
Foreign objects
There have been several recalls relating to foreign objects this week, beginning in the UK, where supermarket Morrisons is recalling its Morrisons Choco Crackles because some packs have been found to contain pieces of plastic. The Food Standards Agency (FSA) has reported that products with a best before date of November 2021 are affected and can be returned for a full refund. Staying in the UK, Aldi GB is recalling its Harvest Morn Crisp Rice because it also contains pieces of plastic. Once again, products with a best before date of November 2021 are affected.
In Germany, the Federal Office for Consumer Protection and Food Safety (BVL) has informed consumers of the recall of some snack tomato products, thanks to the presence of glass pieces. According to the BVL's website, the affected products were distributed in REWE and Penny supermarkets across the country and all best before dates are being recalled.
Additionally, the BVL has announced the recall of Gut & Günstig Rostbratwurst, due to the possible presence of metallic pieces in packs with a best before date of 22 April 2021. According to the federal office, the recall currently affects the states of Hamburg, Lower Saxony, and Schleswig-Holstein.
Undeclared allergens
In Canada, Co-op Gold Pure brand Almond Butter – Raw – Unroasted is being recalled due to undeclared hazelnut, while Cashew Butter of the same brand is being recalled as a result of undeclared hazelnut and almond. The Canadian Food Inspection Agency (CFIA) says the affected products have been distributed in the provinces of Alberta, British Columbia, Manitoba, Northwest Territories, Nunavut, Saskatchewan, and Yukon. For more information on the recall, visit the CFIA's website.
Meanwhile in the US, Canadian company Glutenull Bakery is recalling its Goji Berries and Chocolate Cookies because the product may contain milk not declared on the label. The US Food and Drug Administration (FDA) reports that the vegan chocolate used to make the product was found to contain traces of milk proteins as a result of a cross-contamination at the chocolate supplier's facility. More information on the recall, including specific lot codes affected, can be found here.
Related topics
Allergens, Contaminants, Food Safety, Health & Nutrition, Labelling, Outbreaks & product recalls, Packaging & Labelling, Pathogens, recalls, Regulation & Legislation, retail
Related regions