Recall roundup: multiple allergen alerts, glass and plastic contamination and more…
New Food's latest roundup includes several allergen recalls, foreign matter contamination, a choking hazard warning, and an update to a recent Salmonella related recall.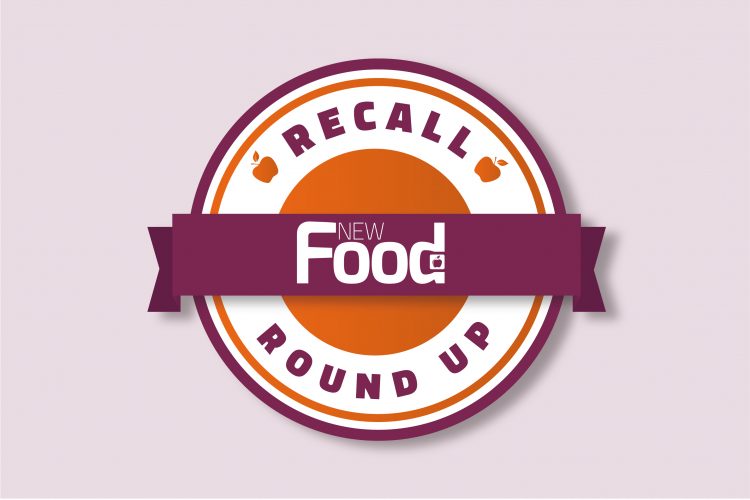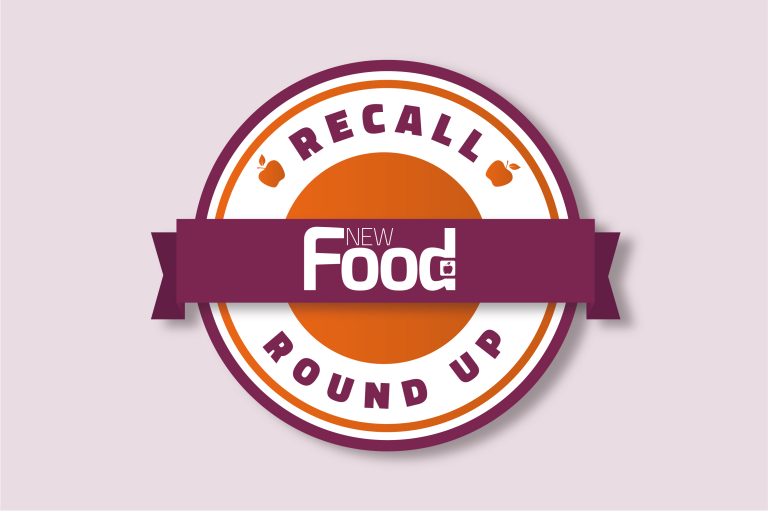 Allergen alerts
Waitrose No.1 Dominican Republic Milk Chocolate 49% is being recalled because some products contain ingredients not stated on the label, this includes almonds, hazelnuts and soya.
Due to a packaging error, some products contain Waitrose No.1 Orange & Almond Chocolate instead, meaning the item could be a possible health risk for those with an allergy to almonds, nuts and/or soya.
The batch code is 0259 with the best before November 2021.
Meanwhile, in Canada, Mom's Pantry Products Ltd. has recalled its Mom's Pantry / Jim & Leonie brand Garlic Spread after a consumer complaint. It has been discovered that the product contains milk which is not declared on the label. 
The product was sold nationally and through the Internet at www.momspantry.ca in pack sizes of 440g. All units sold from 16 December 2019 up to and including 19 October 2020 are affected by the recall.
Foreign material and choking hazard
Lidl GB has recalled Simply Mature White Cheddar because there's a possibility it contains fragments of plastic.
The item was sold in pack sizes of 900g with the best before date of 26 December 2020.
A health alert has also been issued by the US Department of Agriculture's Food Safety and Inspection Services (FSIS) over ready-to-eat meat and poultry bowl products.
The warning comes following concerns that the product could be contaminated with extraneous material, specifically glass. A Taylor Farms employee discovered pieces of glass in the product during production.
A recall has not been requested because it is believed that the products are no longer available for consumers to purchase, but FSIS is concerned some product may be in consumers' fridges.
The ready-to-eat meat and poultry items for this public health alert were produced by Taylor Farms in Dallas, Texas on 5 and 6 October 2020.
The products bear establishment number 'P-34733' or 'EST. 34733' within the USDA mark of inspection. The products were shipped to retail locations in San Antonio and Houston, Texas.
More information can be found here.
According to the Food & Drug Administration (FDA), Hadson (Toko) Trading Co., Inc. of Maspeth, NY is recalling an item due to it being a potential choking hazard.
The product in question is its 28.2oz (800g) bags of EISHINDO MINI CUP JELLY (50 pcs) (迷你果凍杯(大)).
Small jelly cups have previously been implicated in choking deaths of children and the concern over this product is based on its size and consistency. However, no incidents of consumers choking have been reported to date in connection with this product.
The recalled jelly cups were distributed nationwide in retail food stores and are sold in large clear bags of 50 jelly cups. The UPC code is, '4970481000034,' Product code is, 'E007.'
The hazard was noted after a discussion with a representative from the FDA.
Salmonella
An update to a food recall warning issued on 11 October 2020 has been published to include additional production information.
Migahid & Elsawi Co. Ltd. is recalling Alwatania brand Liquid Tahina from the marketplace due to possible Salmonella contamination. Consumers should not consume the recalled products described below.
Brand

Product

Size

UPC

Codes

Alwatania (Arabic characters only)

Liquid Tahina

350 g

6 224007 246221

PRO : 20/05/2019
EXP : 19/05/2021

Alwatania (Arabic characters only)

Liquid Tahina

750 g

6 224007 246191

PRO : 20/05/2019
EXP : 19/05/2021

Alwatania

Liquid Tahina

18 kg

None

PRO : 20/05/2019
EXP : 19/05/2021
More information can be ascertained here.
Related topics
Contaminants, Food Safety, Free From, Ingredients, Lab techniques, Labelling, Mycotoxins, Outbreaks & product recalls, Packaging & Labelling, Pathogens, recalls, retail, The consumer
Related organisations
Alwatania, Food Safety and Inspection Service (FSIS), Hadson (Toko) Trading Co., Inc. of Maspeth, Lidl GB, Migahid & Elsawi Co. Ltd., Mom's Pantry Products Ltd, NY, Taylor Farms, The US Food and Drug Administration (FDA), USDA, Waitrose & Partners
Related regions