Recall roundup: salmonella contaminations causing headaches for businesses
New Food's weekly roundup of food recalls in North America and Europe finds salmonella to be the main culprit in Canada.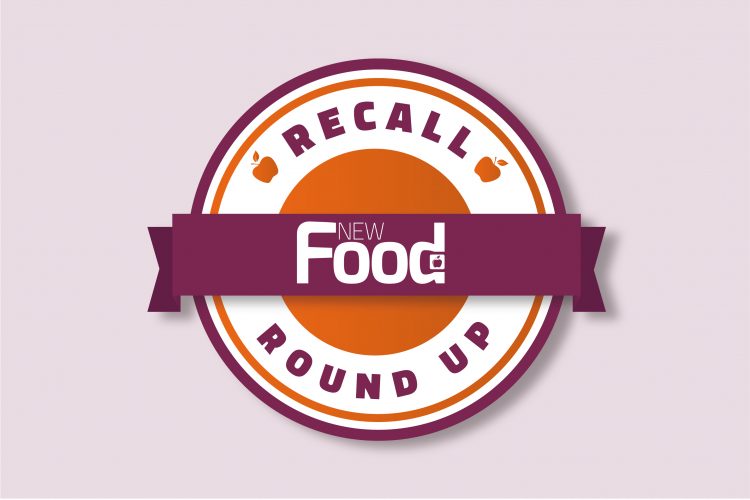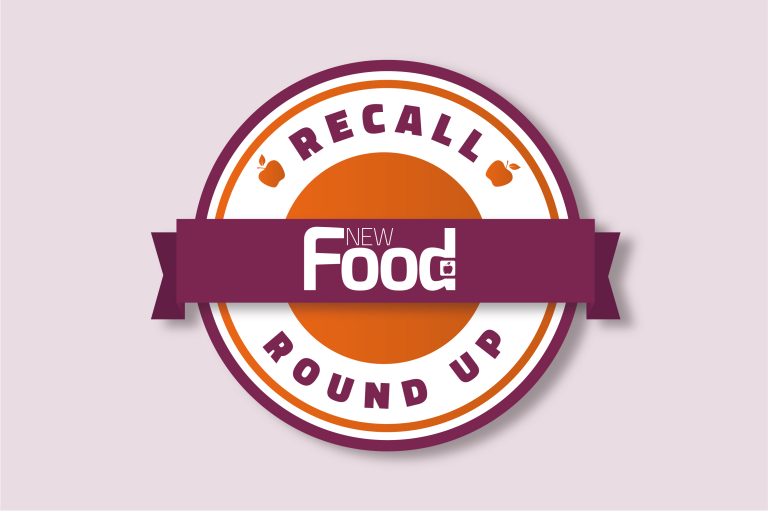 Salmonella contaminations in Canada
Tahini unsafe to consume
The Canadian Food Inspection Agency (CFIA) has issued a warning, advising that Alwatania, a brand of tahini in a 350g jar, may not be safe to consume due to possible presence of Salmonella. The agency is cautioning the public not to consume the tahini and informing retailers, restaurants and institutions not to sell or use it due to possible contamination. 
This warning was triggered by CFIA test results. The agency is conducting a food safety investigation, which may lead to the recall of this or other products. If products are recalled, the CFIA will notify the public through a Food Recall Warning.
There have been no reported illnesses associated with the consumption of this product to date.
Updated warning for Trinity Bakeshop products
Meanwhile, the CFIA has updated it recall warning for certain Trinity Bakeshop Ltd products. Following an investigation, Trinity Bakeshop Ltd is recalling additional products from the marketplace due to the possible presence of Salmonella.
The products include Custard Cream Bars, 408g packs with all best before dates between 26 and 29 October 2020; Domino Bars, 432g packs with all best before dates from 29 October to 1 November 2020; Nanimo Bars, 372g packs with all best before dates from 29 October to 1 November 2020; Pineapple Delight, 426g packs with all best before dates from 25-28 October 2020; and 21-piece assorted squares, 546g with all best before dates from 29 October to 1 November 2020.
Thus far there have been no reported illnesses associated with these products.
Hilly Acres egg update
A further case of Salmonella detection has prompted an update of an egg recall by Hilly Acres Farm in Nova Scotia, Newfoundland and Labrador, Canada. Following a CFIA inspection, additional information is advising that all eggs with best before dates from 2 September to 31 October 2020 where the lot code contains '38' or 'N38' be may be affected. Consumers should not consume and distributors, retailers and food service establishments should not serve, sell or use the eggs.
USA
Salmonella in spices
Sauer Brands, Inc. is voluntarily recalling The Spice Hunter products due to the potential presence of Salmonella. The company's supplier notified Sauer Brands of the potential presence of salmonella in specific lots of organic parsley, which were used on two specific days in production. Sauer Brands is recalling other products produced on those same days out of an abundance of caution regarding potential cross contamination.
The Spice Hunter products in question were distributed for sale via the company website and for retail outlets to the states of Alaska, Alabama, Arizona, California, Colorado, Delaware, Florida, Georgia, Illinois, Indiana, Kansas, Kentucky, Louisiana, Maryland, Michigan, Missouri, North Carolina, New Jersey, New Mexico, Nevada, New York, Ohio, Oklahoma, Pennsylvania, South Carolina, Tennessee, Texas, Utah, Virginia, Washington and Wisconsin.
Consumers who have purchased The Spice Hunter products are urged to avoid consuming them and instead to return them to the place of purchase for a full refund.
Undeclared peanuts
B&G Foods announced a voluntary recall of a very limited number of boxes of a single date code of six-ounce Back to Nature Organic Rosemary & Olive Oil Stoneground Wheat Crackers, with a 'best by' date of 25 April 2021. The company learnt that a few of the cracker boxes were inadvertently filled with foil-wrapped pouches of peanut butter cookies; consequently, the peanut allergen was undeclared on the label. Those with an allergy or severe sensitivity to peanut therefore run the risk of serious or life-threatening allergic reaction if they consume the cookies contained in the recalled boxes.
There is no health risk associated with this product for individuals without an allergy to peanut.
This recall affects only a very limited number of boxes of the product, which may have been distributed in retail stores nationwide. No adverse reactions have been reported to date.
UK
Allergens not declared in English
North South Retail recalls Dunkin Boston Kreme Donuts because the allergens are not labelled in English.
The doughnuts contain egg, milk, soya and wheat (gluten), which are not mentioned in English on the label. There may also be an unintentional presence of tree nuts (almonds, hazelnuts and pistachios). This means the product is a possible health risk for anyone with an allergy to nuts and/or soya, and/or an allergy or intolerance to wheat or gluten, milk or milk constituents and/or egg.
The company is recalling the product from customers and has been advised to contact the relevant allergy support organisations, which will tell their members about the recall. The company has also issued a point-of-sale notice to its customers, explaining why the product is being recalled and advising what to do if they have bought the product.