Hitting that sweet spot
With the clean-label drive showing no evidence of slowing down, confection and chocolate manufacturers are adapting to a changing market. Environmental concerns, health concerns and sustainability may be priorities for today's consumers, but flavour and innovation have never been more important. Divakar Kolhe from Future Market Insights reports on the global picture.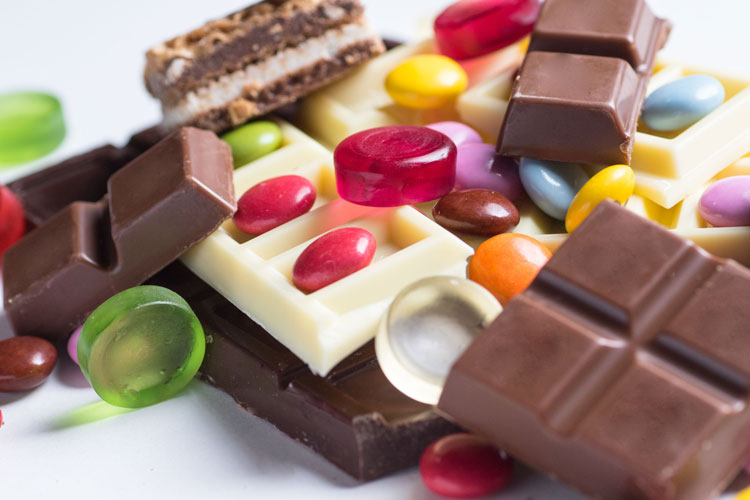 In the world of food, chocolate remains at the heart of all things delicious. What we are seeing, however, is a definite shift towards new or reformulated confectionery being positioned as a 'healthier indulgence', to suit both the 'better-for-you' claims attached to it and customer demand. Research has shown that consumers are trying to eat more healthily and confectionery sales globally are likely to be driven by protein-rich sweets, sweets using natural colours, and premium dark-chocolate1 variants. Innovative positioning coupled with attractive packaging ensures products stand out on the supermarket shelves. Increased new product development (NPD) along with visible shifts toward non-chocolate confectionery is also anticipated. In terms of revenue, Lindt, Haribo, and Yildiz Holdings are projected to remain the top performers in the global confectionery market.
With increasing emphasis on the clean-label trend, there has been growing demand for simple and natural ingredients throughout the food sector, and chocolate and confectionery are no exception.
Increased new product development (NPD) and visible shifts toward non-chocolate confectionery is anticipated
Manufacturers, too, are responding to demand by formulating their products to suit the 'health first' wave. Although consumers have not entirely given up on sweets, there has been a considerable shift in their buying patterns – with scrutiny on sweeteners, ingredients sourcing, artificial additives, and other sourcing information. Confections with front-of-pack labelling that includes words such as 'natural', 'no additives', 'unprocessed', and 'all-natural' are winning consumers' trust. Key companies in the global confectionery market, including Mars Inc, Nestle, Hershey's and Mondelez, have all upped their plans to launch 'free-from' confectionery.
Sugar-reduction driving innovation in confectionery
In its sugar-reduction drive, Mondelez International recently announced production of a variant of Cadbury Dairy Milk Bar made with 30 percent less sugar and containing fewer calories than the standard bar. Likely to hit UK shelves in 2019, the product has been launched to support Public Health England's initiative to set a 20 per cent sugar reduction target by 2020. Other confectionery giants including Mars, PepsiCo and Kellogg's have been asked to reduce the sugar content by 20 per cent in products aimed at children, including chocolates and sweet confectioneries. Mars, Nestle, Ferrero and Lindt have committed to front-of-pack calorie labelling for their best-selling products by 2022.
Similarly, Beneo's Sweet Collection showcased its sugar-free hard candies in early 2017 at the ISM in Cologne. The sugar-free hard-boiled sweets are made using a unique sugar replacement called Isomalt. Trials at Beneo's research and development centre found that Isomalt in combination with inulin – the starchy substance found in a wide variety of fruits and vegetables – have the ability to reduce the sugar level by more than two-thirds, without compromising on the  indulgent taste and mouthfeel. The company uses HS inulin, which has a shorter chain-length than other inulins and is derived from chicory-root fibre. Sensus is another company exploring the innovative, naturally-derived chicory-root fibres as an ingredient. However, the increasing demand from consumers and public bodies to cut down on sugar globally may result in increased inclusion of high-intensity artificial sweeteners in products, or even lead manufacturers to opt for clean label.
Sugar-free variants are also expected to extend to the development of lozenges to sooth throat allergies plus new types of sugar-free chewing gums, repositioned to be an integral part of oral hygiene. Confectioneries in the form of pastels and wine gums filled with minerals, vitamins and fish oils to enhance immunity will also be occupying a significant space in the confection aisles, positioned as treats rather than nutraceuticals. The incorporation of functional whey protein concentrate to improve the nutritional profile of confectionery will also gain prominence in the coming years.
Clean label in sweet manufacture has huge potential for growth if we look at the strength of its existing presence within developed markets for chocolate. Here, premium manufacturers can no longer compromise on 'clean' practices to cut cost.
Memorable sensorial experience
Innovations in flavour and texture are gaining prominence not only for health reasons but as consumers seek new taste sensations. Already, we see chocolate flavoured with sea salt, exotic fruits, pumpkin, chia seeds and toasted coconut, with further flavour innovations to come. Dark chocolate is expected to witness a three per cent rise in demand by the end of 2021, attributable to the move towards premiumisation combined with varying health concerns. Growing demand for guilt-free treats and the presence of flavournoids in dark chocolate will favour its increasingly popularity.
The chocolate confectionery landscape as a whole is expected to become more competitive, and taste remains the key determinant of consumer purchases. Chocolate containing fruit such as blueberries, pomegranates, and orange is projected to be a top trend in 2019, while revenue could rise by a whopping 110 per cent.
Growing demand for jelly bars, kosher and halal products has seen gelatin being replaced with pectin. For instance, Anlit manufactures turmeric gummies using a unique pectin-based technology and a starch-free, clean molding system. Pectin continues to remain the most commonly used hydrocolloid, owing to its clean image and high functionality.
Product personalisation also holds potential within the global confectionery market – we may see chocolate that can be 'designed' or customised in-store by the purchaser, or that can be personalised. It's already possible to do this online, for instance, with Cadbury Dairy Milk – customers can add their own photos and message to the traditional bar.
Flavour Explosions
Although traditional flavours including chocolate, vanilla, and strawberry continue to remain at the heart of the confectionery, flavour technologists in the global confectionery market anticipate a larger shareholding by non-chocolate confectioneries in the coming years. The non-chocolate sector could witness a slew of cross-category innovations in years to come. Although developed economies including those of North America and Western Europe hold the lion's share in this category, the APAC region is projected to present potential opportunities for manufacturers in the non-chocolate confectionery segment. Flavour innovations will remain the key factor here, with tastes such as burnt caramel, blood orange and elderflower predicted for the future.
The increasing popularity of durian, often known as China's 'king of fruits', has found application in sweet foods including confectionery such as ThaiStyle Durian Milk Candy from Thai Mee. Meanwhile carrot gummies from Japan represent the vegetable taste notes now included in confectionery. Green tea-flavoured confectionery is expected to gain prominence in Asia and Europe.
Varying packaging formats trending
Packaging remains a vital step in the overall manufacturing and processing of confectionary, playing an important role in the product's chances of being selected from among hundreds of other confectionery options. Manufacturers are placing increasing emphasis on diverse, aesthetically pleasing packaging formats to make their products standout on the c-store shelves and influence the buying decisions of consumers. Given the increasing 'on-the-go' trend, mini offerings in re-sealable packaging formats are trending. Single-serve packaging formats offering portion and calorie control for on-the-go snacking are also popular. See-through packaging is also helping to gain consumer trust by offering – and literally – transparency. In terms of packaging technology – focused on retaining flavour and aromas – manufacturers are looking at material innovations in the form of polyethylene terephthalate (PET or polyester), aluminum metallised plastic films and co-extruded packaging.
The consumer's search for 'freshness' in packaged goods will see the global confectionery landscape of the future include not only natural colours and inclusions but also sustainably sourced raw materials. Innovation in flavours, textures and visual impact will have a significant impact on winning the confidence of tomorrow's purchasers.
About the author
Divakar Kolhe is a digital marketer at Future Market Insights.
References
Issue
Related organisations
BENEO, Cadbury, Kellogg's, Lindt, Mars, Mondelēz International, Nestlé, PepsiCo, Public Health England (PHE), Sensus, Thai Mee, The Hershey Company