Are the new HFSS bans unfair?
New Food's Editor questions whether the new bans on HFSS products are unfair following the publication of the restrictions.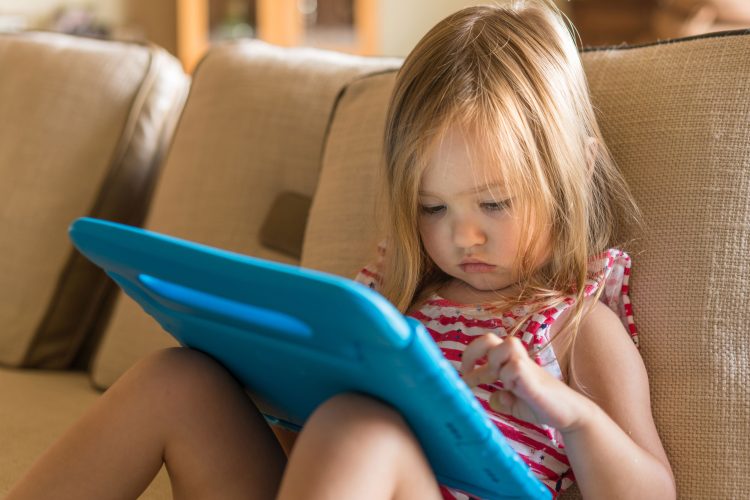 We're seeing a peculiar trend for both indulgent and healthy snacks, but in light of the recent UK Government announcements on foods high in fat, salt and sugar (HFSS) will healthy treats prevail?
A HFSS product is determined by a nutrient profiling model whereby foods are given a score based on how much fat, salt, sugar, protein, fruit, etc, they contain. It was originally developed to vet products that were being advertised in shows aimed at children; however, with new HFSS legislation coming into force next year around in-store placement and multi-buys, plus the imminent total online ban, its purpose has been expanded.
While some believe that these new rulings will help curb Britain's obesity crisis and reduce the burden on the NHS, others question whether the tighter restrictions are worth the negative impact they will likely impose on the snacks sector for the sake of such a measly reduction in calories (approximately five kcal per day for the advertising restrictions, according to the Government's own assessment1).
Prior to these latest announcements, Public Health England (PHE) had called on the industry to reformulate – ie, reduce sugar content and calories. Essentially, the industry has been working hard to innovate in accordance with these programmes, only to be told that their products will see further restrictions.
"It's a total contradiction," contested Kate Halliwell, Chief Scientific Officer at the Food and Drink Federation (FDF). "PHE's guidance even stated that brands should use marketing to promote these new, healthier products – and now a new policy will ban that."
For some categories, like breakfast cereals, it is possible to reformulate and be able to still promote, shown by Kellogg's recent announcement. Although, even here, granolas which many may consider a healthy start will be penalised if they contain fruit (sugar) and nut (fat). Halliwell explained that for many of the targeted categories it is impossible to reformulate your way out: "For cakes, biscuits, chocolate bars, even with reformulation, they won't stand a chance at negating the bar set by the nutrient profile, even those produced directly to respond to the PHE programmes.
"The model doesn't take account of portion size either, despite the current government programmes pushing industry to reduce single servings."
But some have welcomed the news, including plant-based ice cream brand, Banana Scoops. "The majority of consumers are not aware of the high calorie and/or fat content of well‑known ice cream brands and this contributes towards obesity, especially with kids," noted Jess Salamanca. "Building awareness and banning the promotion of products that simply contain too much fat, sugar or salt is a great move towards a healthier population – and if Covid has proven anything, the healthier we are, the more resilient we will be as a nation." It's a fair argument, but equally, will drastic recipe changes to beloved favourites to avoid HFSS restrictions invite customer complaints?
It's hard to tell what the right course of action is here; on one side we have health organisations such as Cancer Research welcoming the new regulations, claiming that there's strong arguments that marketing influences children's food preferences, and on the other we have industry champions who maintain that mere marketing bans won't solve such a complex problem.
I am astounded and hugely disappointed that headline-grabbing, hollow actions have trumped evidence-led solutions.
"Helping to ensure that the healthiest choice is the easiest choice will require a multifactorial approach across our environment. However, given the scale of the problem, it is likely that further action across many different areas will be needed," commented Bridget Benelam, Nutrition Communications Manager for the British Nutrition Foundation (BNF).
According to Jon Mew, IAB UK's CEO, the UK already has some of the strictest advertising rules in place around HFSS and although we have seen children's exposure to such ads fall, obesity has continued to rise.
"It's a great headline [total online ban on junk food] and it makes the Government appear as if it's taking action – plus it's something they don't have to invest in. The onus is, once again, on industry," added Halliwell.
Details of the HFSS ban policies announced
At the time of writing this Welcome for our latest issue, we were still awaiting to hear the details of the proposed total online ban. The government has since released further details. We now know that the policies, which will apply UK-wide, include:
Introducing, simultaneously at the end of 2022, a 9pm TV watershed for HFSS products and a restriction of paid-for HFSS advertising online
All on-demand programme services (ODPS) under the jurisdiction of the UK, and therefore regulated by Ofcom, will be included in the TV watershed for HFSS advertising
Non-UK regulated ODPS will be included in the restriction of paid-for HFSS advertising online because they are outside UK jurisdiction.
In my original Welcome, I questioned whether the new restrictions would mean brands wouldn't be able to advertise on their own websites and if we'd see exceptions like those laid out for in-store restrictions for smaller shops. The Government has said that the restrictions will not apply to 'owned media' (any online property owned and controlled usually by a brand) and that there will be a number of exemptions for example, businesses with 249 employees or fewer that pay to advertise HFSS products will be exempt from the HFSS restrictions and broadcast radio will not be included in the policy. 
It's good to see that the total online ban isn't as restrictive as some initially feared, but that doesn't mean the industry is not disappointed with the outcome. 
"I am astounded and hugely disappointed that headline-grabbing, hollow actions have trumped evidence-led solutions," Mew wrote in a public statement. "This blunt and ill-informed policy will not only do untold damage to the digital advertising industry, it creates the illusion of progress being made on the critical issue of childhood obesity, when in fact the evidence shows that banning ads online will achieve next to nothing in terms of reversing children's obesity rates."
He continued: "For months, we have been calling on the Government to work with us to build on the progress of existing regulatory requirements that protect children with smarter, digital-first solutions. The proposal we put forward as an alternative to the ban would further restrict children's already limited exposure to HFSS ads online, without inflicting unnecessary damage on the advertising, media and hospitality industries. The Government has today made the wrong decision to implement a bad policy – one that is not fit for our digital age nor fit for the job it is setting out to do. 
Further details on the new policies can be found on gov.uk here.
References
1. www.gov.uk/government/consultations/total-restriction-of-online-advertising-for-products-high-in-fat-sugar-and-salt-hfss/evidence-note