UK producer leading the way in ethical chocolate
Consumers are becoming more tuned into where and how products are sourced; and one UK producer is said to be leading the way.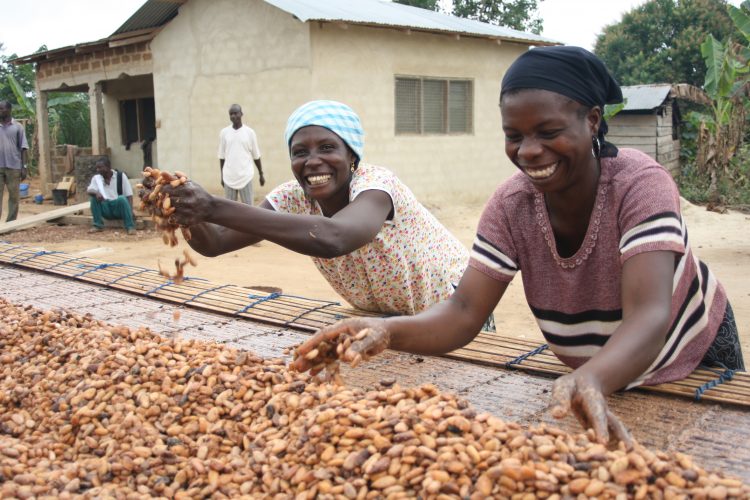 Credit - Elizabeth Hudson
As consumers across the country are becoming more ethically aware, there is an increasing desire to discover where food is sourced and how sustainable production is. UK chocolate companies are responding to this conscious consumption by ensuring that ethical and sustainable practices are embedded in the very essence of their business strategy, according to a report from the Department for International Trade. 
One UK producer which the Departments suggests as leading the way in the ethical chocolate is London-based Divine Chocolate. This is the only Fairtrade chocolate company co-owned by cocoa farmers. The business currently exports to over 10 countries worldwide including the United States, Canada, South Korea and Australia.  
Divine chocolate was created in 1997 when a group of cocoa farmers in Ghana voted to set up their own chocolate company and today, Kuapa Kokoo – a cooperative of 100,000 Ghanaian cocoa farmers, benefit from a Fairtrade premium on bean sales, as well as a 44% share of the company's distributable profits.
The UK exported £713.7m worth of chocolate last year, highlighting a global demand for British-made produce."
Secretary of State for International Trade, Dr Liam Fox MP, said: "It is exciting to see a UK company like Divine Chocolate, who was involved in our Britain is GREAT campaign, not only finding success in overseas market but also ensuring that these hard-working cocoa farmers get the remuneration and industry recognition that they deserve."
"This is an excellent example of how important international trade is for empowering producers in emerging economies to increase prosperity and wealth.
"The UK exported £713.7 million worth of chocolate last year, highlighting a global demand for British-made produce. This is a golden opportunity for other UK producers to tap into the demand and explore new international markets, and my international economic department has a network of experts on hand to help navigate the entire exporting process."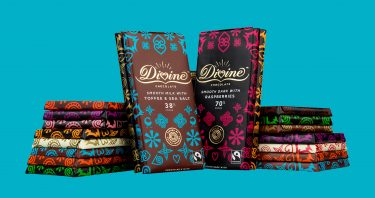 Divine Chocolate's ethical business model provides farmers with greater economic stability and influence in the cocoa industry. It also plays a key part in the company's exporting success, as it has grown in overseas markets where the Fairtrade movement is prevalent.
Due to an increase in global demand, the business now has 35 employees across the UK, the United States and Sweden, with an annual turnover of £15 million. The United States is Divine Chocolate's biggest export market outside of Europe, and the company now plans to break into China and Thailand.
Group CEO of Divine Chocolate, Sophi Tranchell MBE, said: "We knew from the UK market – where our initial 
audience and supporters were primarily Fairtrade supporters, that consumers were very proactive in spreading the message about Fairtrade products, and our chocolate was a favourite way to tell the Fairtrade story. Therefore, it made sense to grow into markets where our chocolate would be loved, and our ethical story would be appreciated."