Turnips for tea? Coffey suggests controversial shortage solution
The UK's Environment Secretary has suggested that Brits turn to home-grown produce amid imported fruit and vegetable supply issues.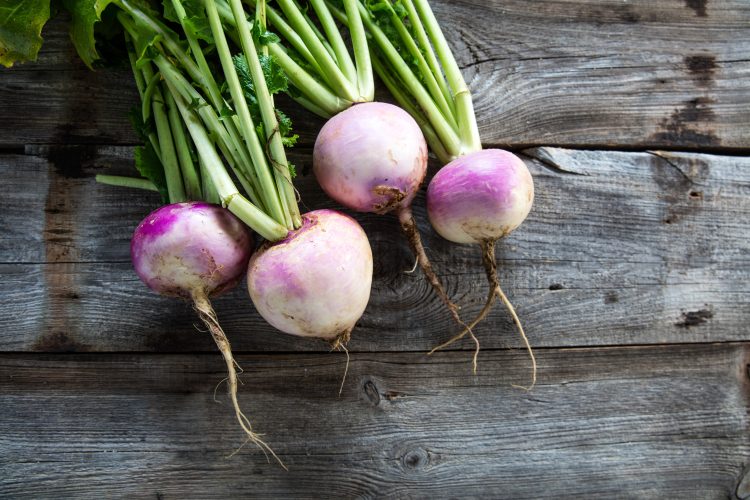 The Environment Secretary, Thérèse Coffey, announced in UK Parliament that British consumers should "cherish" the home-grown food supply and turn to vegetables such turnips amid supermarket fresh produce shortages.
Reports from The Independent claim that Coffey also said that the ongoing fruit and vegetable shortages "will be a temporary issue that should be resolved in two to four weeks".
New Food recently reported on numerous supermarkets limiting their sales of fruit and veg following extreme weather affecting Spain and North Africa's supply. Many crops from these locations are typically imported to the UK for British consumers however, with them now being in short supply, a cap has put a limit on the amount shoppers can buy.
However, Coffey's comment appears to have caused controversy, with Sir Ed Davey, a Liberal Democrat leader, accused the Environment Secretary of creating a "let them eat turnips" strategy. However, in response, Downing Street has said that Coffey was merely "setting out the importance of celebrating the produce that we grow here in the UK", the BBC reports.
In a statement from the UK Prime Minister's spokesperson, it was said that "We don't believe it's for us to tell people what they should or shouldn't buy".
Speaking on the news breaking turnip comment, Chris Elliott, Professor of Food Safety and Microbiology at Queen's University Belfast, said: "'Let them eat turnip' was a really poor way to attempt to address the problem.
"There will be a need for a much wider discussion about UK food security and how we will need to think much more about what we grow and what we eat."
Highlighting that the UK imports the "vast majority of fruit and veg from mainland Europe", Elliott thinks that "a reduction in the reliance on this is essential but will take wide ranging changes in government policy across a spectrum of different areas".
"One would have hoped such things would have happened as a result of the so-called Brexit freedoms but in effect we can gone in the opposite direction."