Asda and Morrisons cap fruit and veg sales amid shortage
Two major UK supermarkets have limited their sales of fruit and vegetables to manage an import shortage.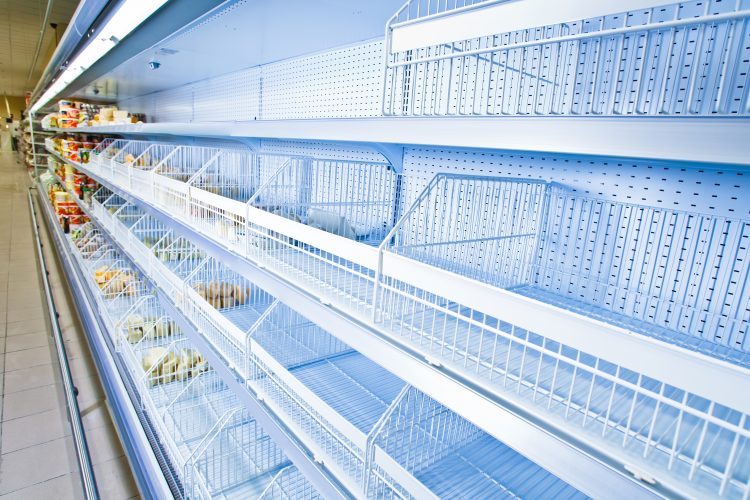 Asda and Morrisons are limiting the sales of some of their fruit and vegetables due to an import shortage.
The BBC has reported that Asda will be capping the sales of items including peppers, lettuce and tomatoes to three per customer, while Morrisons will be limiting sales of products such as cucumbers to two per shopper from Tuesday 21 February.
In addition, Asda will reportedly also be limiting the sales of cucumbers, salad bags, broccoli, raspberry punnets and cauliflowers. Meanwhile Morrisons will be capping the sales of lettuce, tomatoes and peppers, the BBC reports.
Although Asda and Morrisons have put limits in place, other top UK supermarkets have yet to follow suit.
The BBC has said that the fruit and vegetable shortages have been "largely" impacted by extreme weather in Spain and north Africa, including heavy rainfall, snow storms and thunderstorms.
The extreme weather conditions seem to have taken their toll on supplies, proving problematic the UK supermarkets. Taking tomato imports as an example, the OEC has claimed that in 2020, the UK imported $581 million in tomatoes. What's more, it revealed that in 2020 alone, the UK imported $136 million in tomatoes from Spain and $93.5 million from Morocco.
Causing a stir with consumers, photos and video clips of empty shelves have been circulating on social media. In fact, one tweet posted on 16 February of empty fruit and vegetable boxes in Morrisons has generated over 532.3k views.
In a tweet posted by the British Retail Consortium (BRC), shoppers were offered a beacon of hope, with the company stating "rest assured retailers are doing all they can to sort it".
https://twitter.com/the_brc/status/1628080250247688201?s=20
With reassuring advice from the BRC and fresh produce still available, albeit a limited amount, consumers can expect to still be able to purchase fruit and vegetables even if it isn't as much as they had originally planned.
However, amid the cost of living crisis, fruits and vegetables, which can be used in meals to bulk quantities and make dishes go further, could be more in demand than they were previously, thus suggesting that limiting purchases may cause consumer concern particularly in the current economic climate.
Related organisations
Related regions