Recall roundup: Listeria monocytogenes and foreign objects
Our latest recall roundup covers the UK and US, including small pieces of metal found in ravioli sold at Tesco.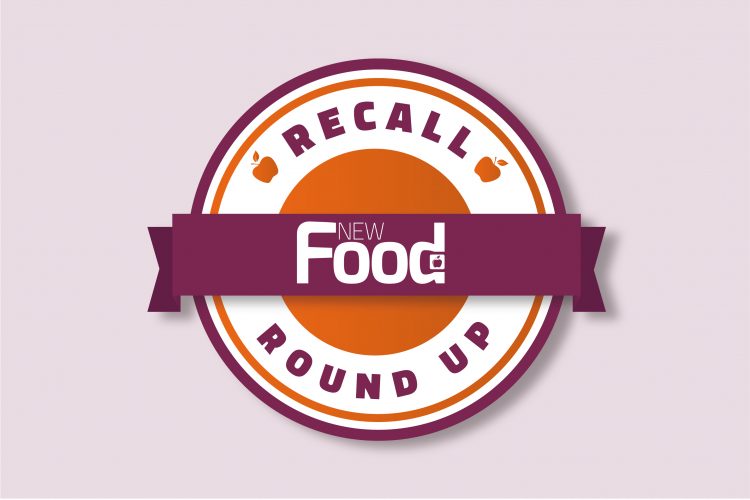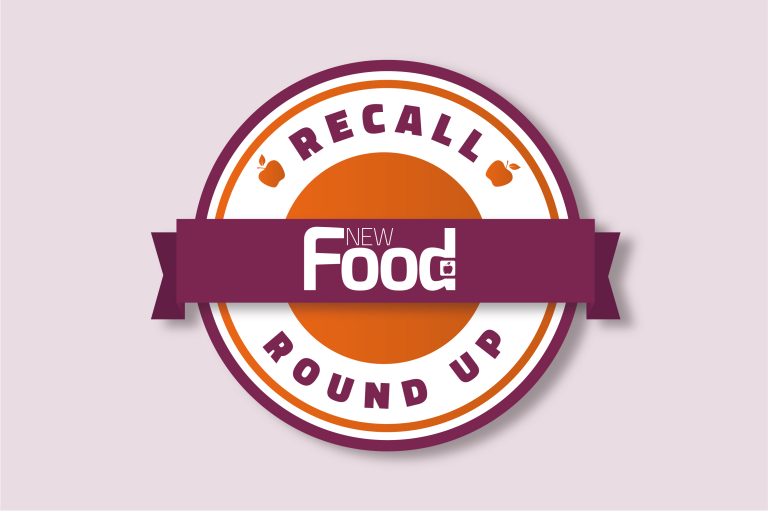 Listeria monocytogenes
In the US, Caesar's Pasta is recalling its 5,610 lbs packs of frozen manicotti due to it potentially being contaminated with Listeria monocytogenes.
The product was sold to various foodservice distributors and was distributed to restaurants in markets across Philadelphia, PA; Harrisburg, PA; South-eastern NY State; North-eastern PA; and San Juan, PR markets. The company has said that the product did not enter retail commerce.
The frozen manicotti was packaged in 10 lb bulk boxes under the brand names Orefresco and Caesar's Pasta. It has a best by date of 28 September 2024.
The product is categorised as "Not-Ready-To-Eat" and cooking instructions on the product label state that product must be cooked to 160 degrees, a temperature the company says would effectively kill the bacteria.
Caesar's Pasta has said that no illnesses have been reported to date.
The recall was the result of a routine sampling program, which revealed that the finished products may contain the bacteria. The FDA and the company are continuing their investigation as to what may have caused the problem.
Each of the company's customers who received the affected product have reportedly been notified and have instructed to discard the product.
Foreign objects
Meanwhile, in the UK Tesco is recalling Wicked Kitchen Spinach & Wild Garlic Ravioli because it may contain small pieces of metal.
The product is sold in a pack size of 250g and has a use by date of 12 January 2023.
Tesco has issued a recall notice to its customers explaining why the product is being recalled and tells them what to do if they have bought the product.
Customers who have purchased the product have been advised not to eat it, instead they can return it to the store of purchase for a full refund. No receipt is required for a full refund.
Undeclared allergens
Also in the UK, Iceland Foods is recalling Mars Dessert Bar because it may contain peanuts and egg that are not mentioned on the label.
As a result of a packaging error, the Food Standards Agency (FSA) has said that some packs have been incorrectly packed with Snickers Dessert Bar.
The product is sold in a pack size of 600g and has a best before date of 23 February 2024.
Iceland Foods has said that it has contacted the relevant support organisations which will notify their members about the recall. The company has also issued a point-of-sale notice to its customers to explain why the product is being recalled and tell customers what to do if they have bought the product.
If you have bought the above product and have an allergy to peanuts and/or an allergy or intolerance to egg, do not eat it. Instead, you can return it to the store from where it was bought for a full refund.
Another recall involving undeclared allergens includes US company Daiso California LLC of La Mirada is recalling Tohato Nagewa Snack (skus 4901940112036 & 4901940112005) because it contains an milk derivative ingredient that is not mentioned on the label.
The Tohato Nagewa Snack was sold in Daiso stores in California, Washington, Nevada, Texas, Arizona, New York, and New Jersey.
The product is packaged a red bag with an image of the crispy potato ring bites on the package. The product is sold in 27g and 73g packages.
The US Food and Drug Administration (FDA) has said that there has been no reported cases of allergic reaction to this product.
Sale of the product has been suspended however consumers who have purchased the Tohato Nagewa Snack can return them to any Daiso store for a full refund. 
To read the previous recall roundup, click here.
Related topics
Allergens, Food Safety, Health & Nutrition, Outbreaks & product recalls, Packaging & Labelling, Quality analysis & quality control (QA/QC), recalls, retail, Supermarket, The consumer, Trade & Economy
Related regions