More Brits than ever are eating expired food
A consumer research report has revealed a rise in the number of Britons eating food past its expiration date.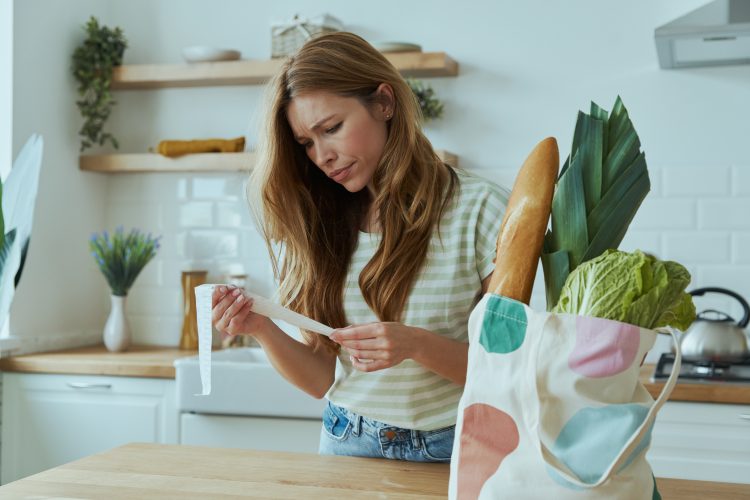 Attest has released its UK Food & Beverage Report 2022, revealing that more Brits than ever are eating food past its use-by date.
The survey analysed responses from 1,000 people living in Britain in relation to the worsening cost of living crisis, which continues to affect consumers across the UK and beyond each day.
On average, Brits were spending £59.16 per week on groceries, six months on and the survey has uncovered they're spending an additional £8.40 as a result of food inflation.
More consumers are ignoring expiration dates
In an effort to stretch their pound, 67 percent of survey participants admitted to eating foods after their expiration date and 53 percent even claimed to removing the "bad bits" from food so it can still be eaten.
The foods that consumers are most likely to consume past their expiration date are predominantly dry foods. Sixty-four percent of survey respondents claimed that they would continue to eat crisps and snacks past their expiration, while 60 percent said biscuits and sweets, and 54 percent said cereal. More than half of the respondents (54 percent) claimed that they would eat bread beyond its expiry date, but only 29 percent would be willing to consume expired milk.
53 percent of Brits say they're removing the "bad bits" from food.
Conversely, consumers are less likely to eat meat, both cooked and uncooked, when past its expiration date, although 23 percent and 21 percent respectively are still willing to risk it.
These findings correlate with own research, with 33 percent of New Food respondents (global) saying they have consumed food past its use-by to save money. You can read the full report, containing this research here.
Less luxuries
As a result of food price hikes, Brits are simultaneously omitting luxury products from their weekly shop. A total of 42 percent of those asked, claim to be sticking to a strict budget when they go to the supermarket.
Additionally, Attest observed that discount retailers are on the up, with many British consumers turning to supermarkets such as Aldi and Lidl as the hard times continue. In the last six months, consumers frequenting these discount shops has risen from 24 percent to 39 percent.
In fact, nearly four in 10 shoppers are attempting to save money on their grocery shop by opting for cheaper stores – this is the fourth most common action that people are taking in light of rising costs.
According to research from the Consumer's Association, a basket containing 47 of the most popular groceries could vary in price by more than £25 depending on the shop.
With this in mind, UK supermarket giant Asda has also adapted to the cost-of-living crisis by rebranding its essentials range, naming it 'Just Essentials' and packaging it in bright yellow to notify consumers. Asda has defined Just Essentials as "a range of simply priced and packaged cheap foods to suit every budget".
Nutritional purchases are dwindling
Nearly two million people in the UK are undernourished and this problem may be worsening. Thirty-four percent of survey respondents report buying less food due to rising food costs, with the figuring rising to 39 percent between the ages 35 and 44.
Coupled with this statistic, 51 percent of consumers have switched to cheaper foods, many of which obtain fewer health benefits and are made using lower quality ingredients. What's more, 18 percent of people are purchasing less fruit and veg, which could negatively impact the overall health of the British public.
Shrinkflation
The phenomenon of 'shrinkflation' has also been highlighted in the Attest survey. Shrinkflation refers to the reduction of product size, and although controversial, is said to be preferred over food price increases. According to the survey, 58 percent are in favour of shrinkage in products, whereas 42 percent would accept a price rise that maintains a product's current size.
Food waste amid cost-of-living crisis
Despite this, food waste continues to be a problem, with Brits allegedly throwing away an average of 2.45 unconsumed or partially consumed groceries each week.
According to the research, food waste levels depend on age; 45 percent of 55–64-year-olds claim they don't throw away any edible waste per week, however, nine percent of those aged between 18-24 say they're prone to wasting food.
Related organisations
Related regions