Recall roundup: This week's food recalls from Canada, the US and the UK
A range of foodborne pathogens have caused recalls around the world this week.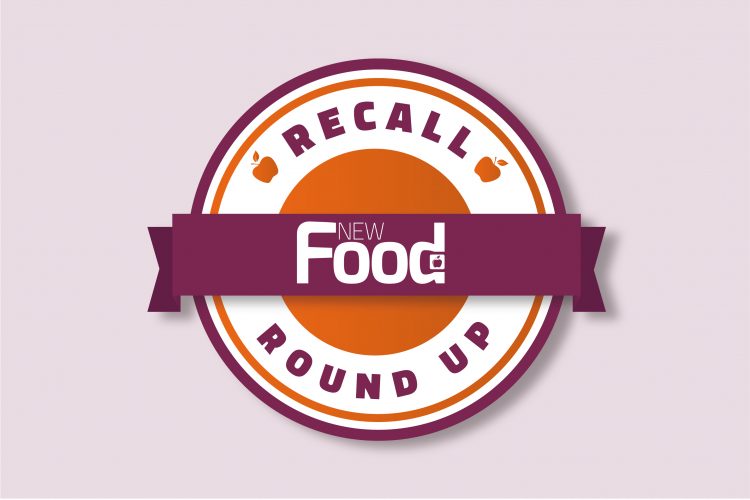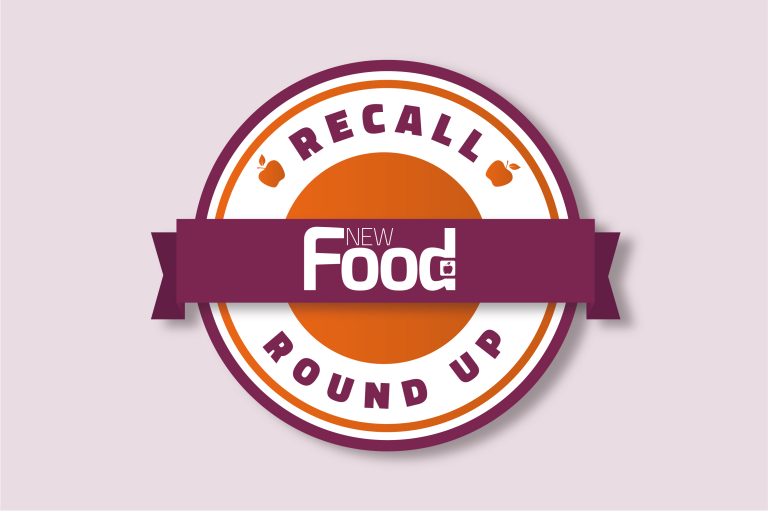 Pathogens
In the US, Prairie City Bakery is recalling its Peanut Butter Chocolate Chip Ooey Gooey Butter Cake. The product contains Jif peanut butter that was voluntarily recalled by the J.M. Smucker company in May due to the potential for Salmonella contamination. For more information, see the US Food and Drink Administration (FDA) website.
The recalled peanut butter was also used in F&S Produce Co's Protein Power Snack, as well as Taharka Brothers Ice Cream's Peanut Butter Cup ice cream, both of which have been taken off the US marketplace.
Also in the US, Urban Remedy is voluntarily recalling Urban Remedy Organic Revitalizing Tea Tonic Strawberry Hibiscus Rose because it has the potential to be contaminated with Hepatitis A. More information can be found here.
Irvington Seafood of Irvington, Alabama, is recalling its Crabmeat: Jumbo, Lump, Finger, and Claw meat because they have the potential to be contaminated with Listeria monocytogenes. Further information on the recalled item can be found on the FDA website.
Paris Brothers, Inc., of Kansas City, Missouri is recalling several specific cheese products also due to the potential presence of Listeria monocytogenes. The list of products can be found here.
Listeria monocytogenes has also been found in the UK, as Waitrose is recalling its packs of 2 British Hot Smoked Rainbow Trout Fillets due to the pathogen being detected in the product.
In Canada, Tri-Star Seafood Supply Ltd. is recalling certain Spot Prawns from the marketplace due to possible norovirus contamination. The recalled products have been sold in British Columbia and Ontario and may have been distributed in other provinces and territories. More information can be found here.
Norovirus has also caused a recall of raspberries in Canada, as Épicerie Frenette is recalling its range.
Foreign objects
In the UK, PA Ross Ltd. is recalling Get Fresh at Home Petits Pains because the product may contain small pieces of metal. The affected products have a best before of 7 August 2022. 
Undeclared allergens
Wilton Industries, Inc. of Naperville, Illinois is recalling select lots of Rainbow Chip Crunch Sprinkles And Rainbow Sprinkles Mix. Although the product label does indicate that it may contain milk, this recall is being conducted because some samples of the product were found to contain milk.
Also in the US, Leonard Novelty Bakery is recalling its Carrot Cake Squares due to undeclared walnuts. More information can be found here.
In Canada, Rico 'n Lalo brand and Mini Lalo brand frozen bars have recalled due to undeclared hazelnut, milk and sulphites. More information on the products can be found here.
In addition to this, Freshprep has recalled its Crunchy Caesar Salad due to undeclared milk. The recalled product has been sold in the Canadian provinces of Alberta and British Columbia.
Related topics
Allergens, Contaminants, Food Safety, Ingredients, Labelling, Outbreaks & product recalls, Packaging & Labelling, Pathogens, recalls, retail, Supermarket, The consumer
Related organisations
Épicerie Frenette, F&S Produce Co, Food and Drug Administration (FDA), Food Standards Agency (FSA), Freshprep, Inc., Irvington Seafood, Jif, Leonard Novelty Bakery, Mini Lalo, PA Ross Ltd, Paris Brothers, Prairie City Bakery, Rico 'n Lalo, Tri-Star Seafood Supply Ltd., Urban Remedy, Waitrose, Wilton Industries
Related regions