Consumers crave clean label commodities
According to market research company, Brand Essence, the clean label ingredients market size reached $43.32 billion in 2021 and is set to grow rapidly over the next six years.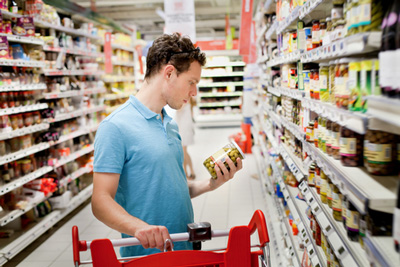 Since the start of the COVID-19 pandemic, people have become more cautious about food, giving way to a new era of healthy eating, research from Brand Essence has revealed.
Consequently, the global marketplace for clean label ingredients, which was valued at U$43.32 billion in 2021, is expected to reach $68.57 billion in the next six years.
Although clean label doesn't have a regulated definition, it is generally recognised as products with familiar and natural ingredients.
The study suggests that as the public has become more aware of the health impacts associated with the consumption of various artificial or synthetic food ingredients, a demand for natural and organic food has followed.
From 2019, around 86 percent of consumers said they have a high level of trust in food products and brands which provide the complete and "easy to understand" ingredients list on their labels.
Brand Essence has highlighted Cargill Inc., Corbion Inc., Kerry Group PLC, Ingredion Incorporated, Tate & Lyle and Dupont as key players operating in this category.
The market research group note that food products with 'free' claims are becoming more commonplace on the supermarket shelf, driven by consumer calls. The free-of-use artificial ingredient is one such claim brands should be mindful of, as the public actively expect manufacturers to eliminate the use of synthetic ingredients.
Nutritional bars and beverages, dairy products, cereals and yoghurts are driving the growth of clean label. Clean labelled caramel ingredients, pickled vegetables, cheese concentrates, vegetable purees, essential oils, spices, gums, industrial garlic, tomato powder and salt are some of the important organic ingredients, the study suggests.
The Asia-Pacific is said to be the fastest-growing market for clean label ingredients, which can be attributed to the rising standard of living and growing awareness of these kinds of products. North America and Europe should see substantial growth too.
These kinds of ingredients are expensive and that may disrupt growth, saying that, advancements in this area should open up opportunities.
Along with the contents of their food, the industry is also witnessing a push for transparency with consumers becoming more keen to learn about the origin of the products they purchase.