Recall Roundup: Listeria, E.Coli, and undeclared allergens…
New Food's global roundup of product recalls includes a number of Listeria alerts as well as undeclared allergens and other pathogen contaminations.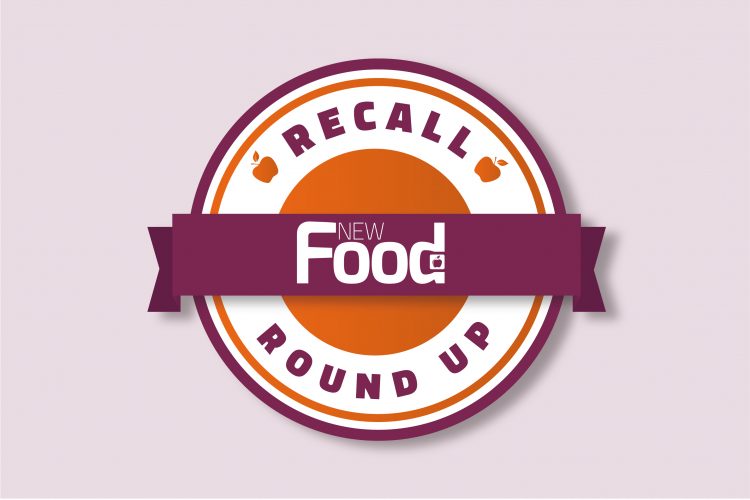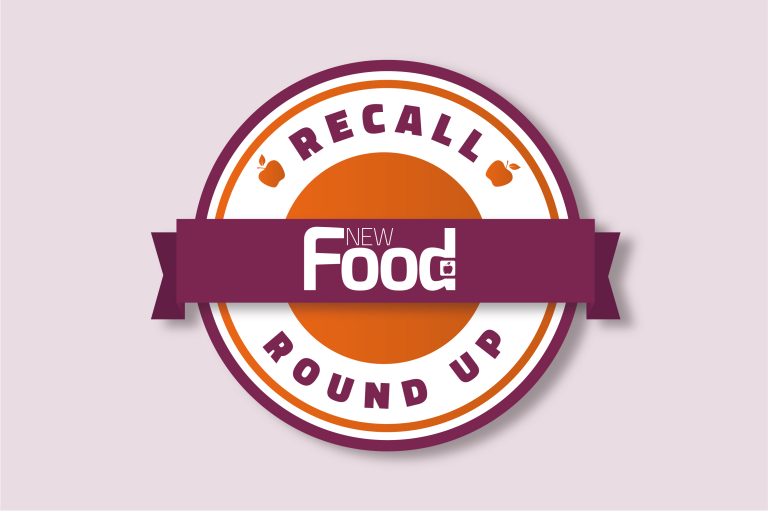 Listeria
There have been several recalls due to Listeria this week, starting with Tesco, which has recalled its 16 Spicy Chorizo Slices with a use-by date of 19 December. The Food Standards Agency says symptoms caused by Listeria monocytogenes can be similar to that of the flu, including high temperature, muscle ache, as well as sickness and diarrhoea.
In Canada, Levitts Food has recalled its Compliments brand Smoked Beef Pastrami due to Listeria. The Canadian Food Inspection Agency (CFIA) has listed Alberta, Nova Scotia, and Ontario as regions where the product was distributed, but it believes it could also have been sold nationally. CFIA advises customers with the product to dispose of it or return it to the store where it was purchased.
Germany's Federal Office for Consumer Protection and Food Safety (BVL) has announced the recall of Meine Metzgerei Pastrami on account of Listeria. The BVL says the product has been sold in Berlin, Brandenburg, Bremen, Hamburg, Hessen, Lower Saxony, North Rhine-Westphalia, Schleswig Holstein and Thuringia. Similarly, the BVL has also announced the recall of three cheeses (Original Französischer Brie "Roi de Trèfle", Le Brie "Chêne d'argent", and Französischer Brie "Jeden Tag"). The cheeses were sold in Lidl, as well as Aldi Süd and Nord. Cheeses with use-by dates of 11 December, 12 December, and 15 December are thought to be affected. For more information visit the BVL website.
Salmonella
Various pack sizes of eggs from Les Œufs Richard Eggs have been recalled in Canada, due to a possible Salmonella contamination. Eggs with the lot code Q29 are thought to be affected, but the full details of the recall are available on the CFIA website. Again, the advice is not to consume the eggs but to dispose of them or return them to the store where they were purchased.
E. Coli
Dole Fresh Vegetables in the US is voluntarily recalling a limited number of cases of organic Romaine hearts of lettuce, due to the suspected presence of E.Coli. A routine sample taken by the Michigan Department of Agriculture and Rural Development yielded a positive result for pathogenic non-O157 E.coli STEC, which lead to the recall. The FDA has stressed that no other Dole Fresh Vegetables products are affected.
Cyclospora
Shenandoah Growers from Virginia has recalled around 1,500 packs of its organic basil due to a possible health risk from the Cyclospora parasite. The FDA says the basil was sold in Georgia, Tennessee, Florida, Virginia, Pennsylvania, Maryland, Connecticut, Delaware, New Jersey, New York, and Washington DC. A full list of product codes affected can be found on the FDA's website.
Undeclared allergens
Whole Foods Market has recalled its Popcorn Chicken with Sweet Chili Sauce in 26 stores in Northern California and Reno (Nevada) due to the presence of undeclared shrimp. A full list of stores where the product was sold can be found here. Meanwhile, in Germany, HAK foods is recalling its Edamame beans due to the presence of undeclared soy. HAK says it apologises for the inconvenience and advises customers to return the product for a full refund.