Food innovation trends in 2023 – what's on the horizon?
Dr Andy Zynga explores what innovation trends are right around the corner and why he thinks "cultivated meat is here to stay".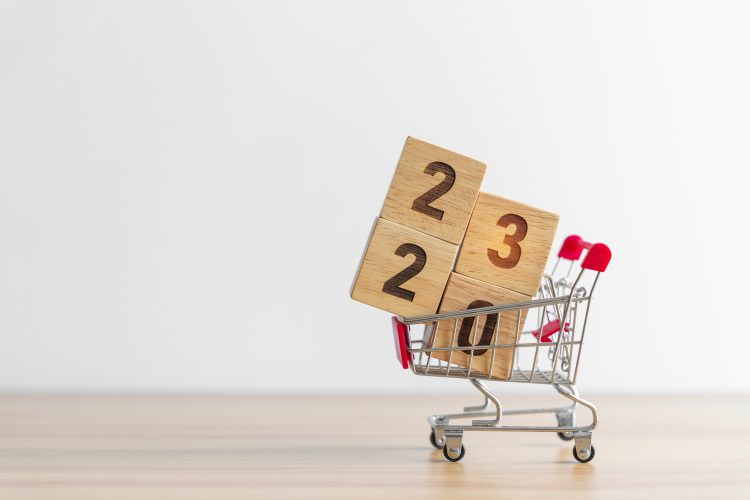 We are faced by a variety of urgent challenges that need to be addressed with innovation from the agrifood community. So, when predicting trends in food innovation, we'd have a lot to cover, however the top three trends that stand out for me for 2023 are cultivated meat, regenerative agriculture and the role of data.
The cultivated meat boom
We've all heard of the plant-based boom, but as demand shifts from meat 'alternatives' to 'real life' meat that is easy on the environment and animal welfare, cultivated meat could play a huge role in the future of our food system.
We already know that traditional animal-based food products generally carry a heavier carbon footprint compared to meat alternatives, but where are we now with cultivated meat innovation?
The origin of cultivated meat is up for debate, with some arguing that French biologist Alexis Carrel was the first in the game after he kept a piece of chick heart muscle alive in a petri dish in the early 1900s. But fast forward to 2023 and cultivated meat is still not a feature on the majority of shopping lists. Why? Despite Singapore and the USA approving the commercial sale of cultivated meat, it has not yet passed regulatory approval in much of the world.
However, the progress of innovation in the sector means that could soon change. On top of food safety and novel food testing, one of the primary barriers for the progress of cultivated meat has always been cost.
A study by research body CE Delft projected that the cost of cultivated meat innovation and production could decrease to just €5.73 per kilogram by 2030. When compared to the price of a kilogram of beef in Spain in 2021 (€9.98), this is an exciting prospect. CE Delft predict this will be through more investment and research into taste enhancements, infrastructure, and consumer engagement.
We can see this happening now; in 2021, Future Meat Technologies, now known as Believer Meats, opened the world's first industrial cultivated meat facility in Israel. Just two years on, more large-scale facilities are also opening their doors across the world.
This includes Aleph Farms which is expanding its innovation capacities from cultivated steaks to also include cultivated collagen. Thanks to funding and research support, Aleph Farms has stated that this is part of their expanding innovation strategy to not only find viable, sustainable, and ethical alternatives to meat, but to all animal products. Conventional collagen is produced by boiling and processing cow hides and bones and is used in a range of industries, but according to Aleph Farms, this could be a process of the past as they plan to launch their cultivated collagen in the near future.
As stated in a recent EIT Food whitepaper, the potential of protein diversification innovation can only be fully realised in Europe by implementing a long-term vision and systems approach at EU level. This includes fostering stakeholder dialogue to overcome knowledge fragmentation, ramping up funding and investment, and ensuring there are opportunities of sustainable growth for every actor in the supply chain.
Cultivated meat is here to stay, and we should expect more growth and investment into new startups, partnerships and solutions in 2023 and beyond.
The return of regenerative agriculture
Regenerative agriculture has been a trend to watch for a while, but it's not a new trend, it was the trend which launched the neolithic and has existed since our hunter gatherer ancestors started to settle and farm.
Going back to basics, regenerative agriculture seeks to eradicate the need for unnatural intervention in farming, such as reducing the use of chemical herbicides or minimising soil disturbance. This aims to maximise biodiversity on farms, allowing crops and livestock to naturally support one another, and increase the nutrition of produce and health of soils as a result.
However, regenerative agriculture does not mean a return to the stone age. Innovation is now playing a crucial role in its revival, supporting farmers to accelerate their transitions to regenerative practices as we all strive to reach a net zero and healthier food system. This includes the use of digital farming solutions, organic-based fertilisers, and soil health monitoring systems.
France-based startup Toopi Organics, for example, has created a process to collect and transform human urine (a natural fertiliser rich in nitrogen, phosphorus, and potassium) that can be used as a biostimulant in the agricultural sector. Their innovation is part of a circular, local model that produces zero waste, meaning the process is scalable and replicable for regenerative agriculture across the entire world.
Climate Farmers is also supporting the transition by building infrastructure to scale regenerative agriculture practices. By working directly with farmers, Climate Farmers is gathering best practices from their community and monitoring the results using technology. Climate Farmers then makes these results accessible on an open platform, enabling farmers and stakeholders to assess the positive outcomes of regenerative agriculture for soils, ecosystems, and the climate, which can then be replicated on a local scale.
As more farmers make the transition to regenerative agriculture, we are likely to see more investment into agricultural innovation in 2023. Whether it be through robotics, AI, and automation technologies or nature-based solutions that support biodiversity, the future of farming is an exciting trend to watch.
Dealing with data
Food innovation, including the examples mentioned above, cannot drive positive change without connectivity and transparency.
By collecting and communicating data, statistics, metrics, and insights throughout the entire supply chain, from farm to fork, food system stakeholders can make more informed decisions as they seek to make changes in their systems and processes.
Data and analytics can enable food system stakeholders to use resources more responsibly and implement circular solutions based on evidence, for example. In addition, food traceability as well as environmental food labelling can become commonplace with the help of data, which might have to include setting data standards. As the common phrase states, knowledge is indeed power.
In 2023, the role of data will be crucial. We are one year closer to the 2030 Sustainable Development Goals and pressure is increasing for businesses to play their part. By using data and insights from other businesses, stakeholders and research programmes, challenges such as reducing food waste and loss in a supply chain can be tackled in a way that optimises results.
An example of this in practice is UK-based start-up Clear CO2's data platform. Based on carbon accounting, the management tool enables agrifood SMEs to benchmark their carbon footprint reduction plans based on industry data and insights. Faced with challenges such as squeezed profit margins, the platform supports SMEs to make more informed decisions as well as provides them with access to sustainable suppliers and partners in their carbon reduction journeys.
Underpinning all the food innovation trends mentioned above is collaboration. By knowledge sharing and coming together – particularly in times of need – we can accelerate the progress of innovation. As we continue our shared mission of a better food system for all, we must plan and look beyond the horizon, together.
About the author
Dr Andy Zynga, a member of the New Food Advisory Board, is the CEO of EIT Food, the world's largest food innovation community working to build a future-fit food system that produces healthy and sustainable food for all. EIT Food is supported by the European Institute of Innovation and Technology (EIT), a body of the European Union. Based in Leuven, Belgium, Andy has international experience in food systems, innovation, telecoms and technology services, and a proven track record in building profitable businesses in the US and Europe.