How will UK Government's new health Bill impact the food sector and consumer?
Following the Queen's Speech, New Food's Editor takes a deep dive into the possible consequences of the new, pending "junk food" advertising and calorie-labelling rules, which aim to tackle the UK obesity crisis.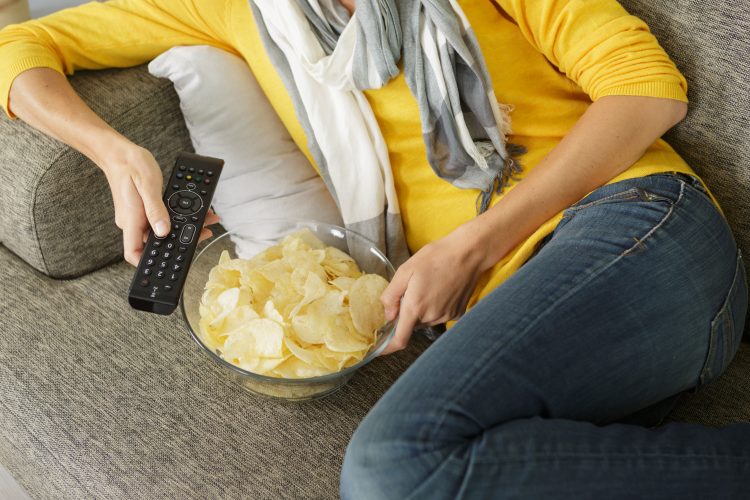 Earlier this week, we heard how the UK Government plans to tackle the obesity crisis and improve mental health.
As part of this strategy, all UK restaurants, pubs, cafes and takeaway services (with more than 250 employees) will be expected to list the amount of calories each meal (not including drinks) contains. Additionally, there will be a ban on advertising "junk food" online.
I've been mulling this news over for several days, contemplating not just how this will impact the food industry but also how it will affect consumers. Here's my view…
The obesity crisis
Approximately 28 percent of adults in England are obese and a further 26.2 percent are overweight. Among children, 9.9 percent of four- to five-year-olds are obese – a figure that rises to 21 percent in youngsters aged 10-11.1
Following his brush with death last year, the UK Prime Minister, Boris Johnson, had a serious shift in mindset over health and nutrition. At the same time, we heard warnings of a possible link between obesity and severe illness from Covid, with experts claiming that being overweight or obese increased – by around 37 percent – your chances of dying from the disease.
It's not clear why this is, but the British Heart Foundation (BHF)2 suggests it could be due to obesity being linked to conditions such as diabetes and heart disease, which have also been connected to an increased risk of dying from COVID-19.
The charity also points out that those who are obese are more likely to have breathing difficulties, which puts them at increased risk of developing pneumonia – a serious complication of the COVID-19 infection. Furthermore, as the heart depends on the lungs to supply oxygen to the blood, difficulties in breathing place it under strain.
Commenting on the new Bill, the BHF's Chief Executive, Dr Charmaine Griffiths, said: "These plans have the potential to transform care for the 7.6 million people living with heart and circulatory conditions in the UK today, and prevent more disease in the future.
"The pandemic has hit heart patients hard, with delays to care and cuts to vital medical research funding threatening to reverse decades of hard-earned progress in reducing death rates from heart disease and stroke unless we take bold action now." 
Overall, obesity costs the UK's National Health Service (NHS) £4.2 billion a year.3 According to the Royal Society for Public Health (RSPH), "without urgent and radical action this will rise to £10 billion a year by 2050".
It was therefore evident that the UK needed to take measures to help alleviate pressures on the already overwhelmed NHS – which the Government has done, via the aforementioned Bill. Whether or not the steps proposed are the right ones, however, is subject to debate. 
Mandatory menu labelling
Commenting on the rumours of mandatory labelling last year, UKHospitality's CEO, Kate Nicholls, warned that "menu labelling could cost as much as £40,000 per menu run for some businesses" and disincentivises the innovation and sustainable approaches we have been witnessing across UK food services in the form of daily specials and locally sourced seasonal dishes. She added that this may have a knock-on effect, stifling efforts to offer "exciting and healthy meals to customers".
"A well-intentioned targeting of child obesity is at risk of evolving into an interventionist approach that heaps burdens on hospitality businesses just when they are at their most vulnerable and fighting for survival," she stated. "At-risk sections of society need specific targeting but the most constructive approach with most of society is to provide effective and credible tools to allow people to make informed decisions about their lifestyles, nutrition and exercise, from as early an age as possible.
"The sector is keen to play an active and positive role in helping to deliver and support initiatives in schools, to better communicate the benefits of healthy cooking and eating – there is simply no question that education has an enormous role to play in reducing obesity in the long term."
She concluded that the hospitality sector is keen to collaborate with government to address obesity but highlighted fears that extra regulations and expense could not come at a worse time.
"Hospitality has played its part in lockdown, feeding and accommodating vulnerable people and key workers. Now, as we focus on securing jobs and helping the economy and communities to recover, a raft of costs and regulatory burdens would be a slap in the face."
In a more recent statement, Nicholls echoed her earlier sentiments: "Hospitality shares the Government's objectives in tackling obesity. However, there are flaws and risks in some of the approaches that Government could take, so we would urge close and meaningful consultation with businesses, in order to produce proportionate, informed and well considered legislation."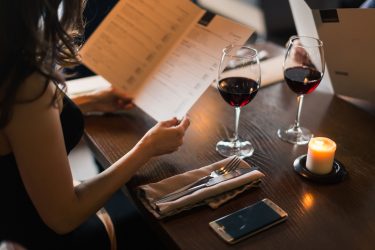 But charity Action on Sugar/Salt has embraced the news with open arms.
"We warmly welcome the news that the Government will finally be making Britain healthier. Whilst bringing in these landmark obesity policies will make the UK world-leading, it's absolutely crucial that we not only prevent obesity, but also treat those who are overweight. This must include product reformulation," Professor Graham MacGregor, Chair of Action on Sugar and Action on Salt, Queen Mary University of London, said.
He pointed to the worrying figures published last year of obesity rates along with the link between obesity and Covid mortality rates, adding that "the food and drink industry, including the hospitality sector, must not dither or delay any longer".
Mental health and calorie counting
Another area to be mindful of is the possible impact that menu labelling may have on those with eating disorders.
Calorie counting is commonly used to maintain weight or prevent oneself from eating an excessive amount, but it can arguably also lead to obsessive behaviour that can result in anxiety about food.
In 2019, the BBC reported on the negative effects that calorie-counting apps can have, and an investigation identified more than 20 harmful entries generated by users of such applications.
"Many people with eating disorders count calories or track weight loss to the point of obsession, and such apps can facilitate or exacerbate such behaviours and make recovery harder," Tom Quinn from Beat told the BBC.
It's estimated that 1.25 million people in the UK have an eating disorder.4 It's also worth noting that such illnesses are always about under eating – a guest post on BEAT by a woman (Katy) who suffered with binge-eating disorder covers this particularly well.
In this blog, she states confidently that the Government's obesity strategy is "not going to work".
"It's based on the premise that the high rates of obesity in this country are down to a lack of information and knowledge about the calorific content of the food that we eat, and that simple 'nudges' such as calorie content on restaurant labels will somehow encourage people who've been overweight or obese for a long time to finally 'shed those pounds' and be healthy and happy," she wrote.
Katy acknowledges that reducing calories will result in weight loss, but argues whether it's a sustainable option – highlighting her own personal struggles with maintaining a calorie-restricted diet.
She points to research conducted by the BMJ which found that the majority of popular diets only resulted in short-term results.
A most poignant remark she makes in this blog is that "obesity and eating disorders are not separate issues". When one considers an eating disorder, you most likely picture someone underweight but many people suffering with this illness are, Katy says, obese.
"I would bet a decent amount of money that a large portion of people in the UK who would be deemed obese have already tried dieting, are hyperaware of the calorie content in most foods, and many are probably locked in a vicious and demoralising cycle of bingeing and dieting that the Government's strategy will not fix," her post read.
She recommended that the Government invests in programmes for people with eating disorders and move away from what she described as "stigmatising and shaming language and campaigns".
We urge parliamentarians to protect people with eating disorders and oppose this legislation.
Calorie counting can also be quite inaccurate – we're all different and therefore what applies to one person doesn't necessarily apply to another. There is a plethora of factors which can influence our energy needs, including sex, age, height, muscle-to-fat ratio, temperature, exercise levels, type of food and even the spacing and timing of foods eaten.5
"We are extremely concerned that the Government are planning to introduce calories on menus, despite clear evidence it is ineffective and dangerous to people affected by eating disorders," Quinn told New Food. "Research has found that when making hypothetical food choices from a menu that includes a calorie count, individuals with anorexia and bulimia are more likely to order food with significantly fewer calories, whereas people with binge eating disorder are more likely to order food with significantly more calories, exacerbating harmful eating disorder behaviours. In addition, there is very limited, low-quality evidence supporting the idea that calorie counts on menus will lead to a reduction in calories purchased by the general population.
"Eating at restaurants is highly anxiety provoking for individuals with eating disorders and it is a very important part of recovery to reintroduce this. To reach this point, a sufferer will have coped with knowing someone else is making their meal, to be eating around others and to be challenging their eating disorder cognitions. The inclusion of calorie content on menus has the potential to hinder the process of recovery. Eating out at restaurants should not be reserved for those who feel well enough to do so and should not put vulnerable people at risk. We urge parliamentarians to protect people with eating disorders and oppose this legislation."
With all this in mind, I wonder how effective labelling menus will be. Will it simply be a novelty that wears off in a few months; will it impact and encourage negative relationships with food; will it place an unsustainable burden on food services? Or, will it help consumers to make informed decisions and encourage food providers to offer healthier alternatives?
Finally, the last point to raise on the menu topic is the decision not to include drinks.
The original plan, to introduce calorie labelling on alcoholic drinks, was met with angry retorts from the beverage sector and so I imagine the pub industry had a pleasant surprise when there was no mention to include them in the new ruling.
According to the Daily Mail, the Government simply said they'd listened to feedback from the consultation, and they are of the belief that it's the right approach "for now". An curious choice of words – perhaps suggesting that this could be subject to change?
The consultation response is due to be published later, so it will be interesting to read, in more detail, why the decision to exclude drinks from the calorie labelling rule was made, as well as fleshed out plans for the new Bill, of course. 
Online ban on junk food
The Queen's Speech also confirmed whispers of a total ban on junk food advertising online.
The new legislation will mean that television and online promotions on food with high fat, salt and sugar (HFSS) contents will be restricted, with a total ban online and an imposed watershed for adverts.
The move has been met with severe criticism from the Food and Drink Federation (FDF).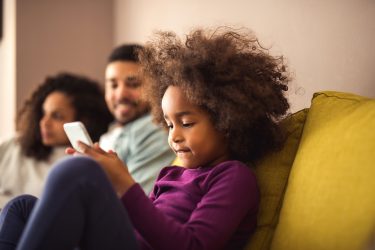 "The advertising bans on TV and online outlined in today's Queen's Speech, confirms this Government is interested in headline chasing policy rather than making serious interventions that will help reduce obesity rates," its Chief Scientific Officer, Kate Halliwell stated.
 
"A proposed advertising ban would remove less than five calories a day from children's diets, according to the Government's own estimates. And yet the proposals limit the scope for advertising products that have been carefully reformulated or created in smaller portions in line with the Government's own targets. For example, Cadbury would not be able to advertise their 30 percent reduced sugar Dairy Milk.
 
"This is tying businesses' hands, by limiting how healthier options can be successfully brought to market. It undercuts what has been a key pillar of the Government's obesity strategy and demonstrates a lack of joined-up policy making."
Christopher Snowdown, Head of Lifestyle Economics at free-market think tank the Institute of Economic Affairs (IEA) has also expressed his displeasure at the news, and said it was a "surprise" to find that the Government was indeed pressing ahead with the ban on "so-called junk food" ads online and TV.
"There is no satisfactory legal definition of 'junk food' and the proposals would ban most food companies from advertising most of their products," Snowdown said.
"Every business from the largest food corporation to the local wedding cake maker and bakery would find their freedom to communicate with customers severely curtailed.
"Broadcasters would lose out on much needed revenue. It is a terribly ill-considered policy that no other country has introduced. It has to be binned," he said.
According to the Guardian, TV broadcasters have previously explained that pre-watershed bans on HFSS would cost them over £200 million in revenues per year.
In a letter to the Times last year, the Advertising Association's CEO, Stephen Woodford, wrote: "The Government's latest impact assessment showed that a 9pm watershed ban on HFSS advertising would at best only remove about 1.7 calories a day from a child's diet. This is the equivalent of half a Smartie, a trivial impact at a very large cost to industry and jobs.
"As the country recovers from the COVID-19 crisis, we need to make effective choices and the Government's own evidence shows that a 9pm watershed is not one of these."
Insight company IRI estimates that 50 percent of the total HFSS marketing spend (£384 million) in the UK will be affected. This is worth £192 million to food and drink manufacturers and retailers, Carl Carter, Marketing Strategy & Effectiveness Director at IRI, pointed out.
"Advertising can be effective at driving sales for brands. Well executed and optimised advertising spend nudges consumers towards one brand over a competitor in the category, rather than into the category itself. So, if you are in the mood for something sweet and in the confectionery aisle, there's plenty of evidence that having recently been exposed to advertising will increase your chances of adding that brand into your consideration set rather than drawing you into a completely new category you've not shopped before."
Against the pending restrictions, IRI has outlined five options for food and drink advertisers:
Accept the ban, with manufacturers and retailers absorbing a loss of £192 million
Move advertising spend to post-watershed, with a predicted loss of £112 million in sales
Move advertising spend to other channels, with a predicted loss of £96 million in sales
Advertise an alternative low fat, sugar, salt (LFSS) brand – 78 percent of manufacturers have a non-HFSS product. But, by shifting advertising to products with lower penetration or new product development, we would expect to see lower returns and a lower halo impact across brands. IRI predicts an impact on sales of -£80–100 million.
Re-formulate HFSS products to be compliant. This could be the best option for manufacturers, with a lower impact on sales of -£30-75 million, but also the most difficult. While this would allow for a continuation of advertising of core products with the highest penetration, it is incredibly complex and could face consumer pushback, while some products cannot be reformulated.
Carter concluded: "While it is a challenging time for many FMCG brands and retailers, now is the time to investigate new opportunities and test new media strategies ahead of the regulations coming into effect."
I posed the following question to my Linked In connections: The online ban on junk food is:
A terrible idea
A great idea
I've no idea
Other
There's still a few days until the poll closes, but so far my connections (mostly food professionals) are in favour of the ban (49 percent of the 114 votes cast presently). I'll keep an eye on it and update you on the results in due course…
Conclusion
There will always be arguments for and against existing and emerging policies – there will always be those who are negatively impacted and those who benefit. I suppose the answer will lie in the figures – whether the good outweighs the bad and if the end justifies the means.
I imagine we will begin to see more innovative ways of advertising from the food and drink sector and that menu calorie labelling becomes one of those things you see but not everyone pays attention to (much like the traffic lights on packaging).
Finally, I sincerely hope that media headlines that claim foods such as avocado and salmon could fall foul of the HSFF rulings are just hearsay click-bait, but I suppose we will have to wait and see.  
Do you have thoughts on this? Let me know in the comments section below.
References