UK eats junk food most often in Europe says new survey
Belgium came in at second place on the list of countries surveyed, while Austria and the Netherlands were found to eat the least junk food per month on average.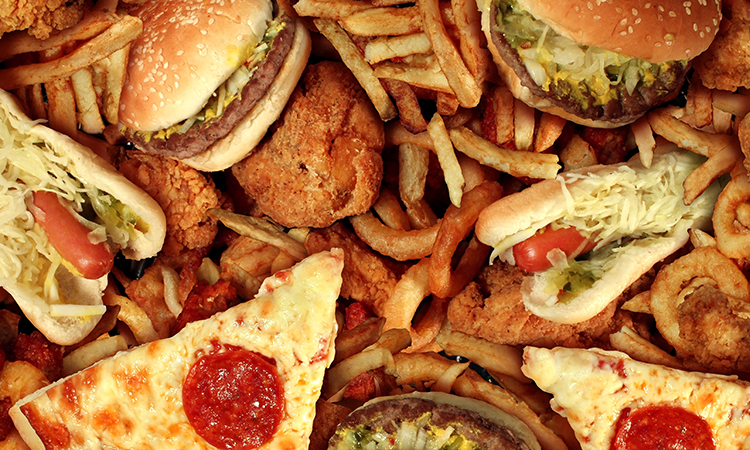 The UK eats the most junk food in Europe, a new study by meal box delivery company HelloFresh has found.
The company surveyed over 15,000 adults across nine European countries to establish their attitudes towards junk food. While many of the UK's European neighbours eat junk food three times per month, they survey claims Brits eat double that, indulging six times a month on average.
In fact, the UK eats the most junk food across all age groups. 16-24 year olds in the UK treat themselves to junk food eleven times per month according to HelloFresh, while Belgium ranked in second at seven times per month on average.
Out of 105 European cities, Belfast is the junk food capital of Europe. Residents there consumed junk food seven times per month on average.
In total, 17 UK cities feature in the list, with six of them placing in the top 10. The only other country to feature in the top 10 is Belgium, with Mons scooping second place.
While Brits might have the greatest appetite for junk food, the research shows the UK isn't as partial to a ready meal. On average, 19 percent of a typical British shopping basket is ready meals, the third lowest in Europe behind only Sweden and Austria.
Although this figure climbs to 27 percent for 16-24 year olds in the UK, the percentage is the lowest for the age group across all countries. In Germany and the Netherlands, over a third (35 percent) of 16-24 year old's shopping baskets are ready meals.
HelloFresh says the UK's reliance on junk food could be due to a lack of cooking knowledge. Almost 44 percent of Brits said they had ruled out some food because they don't know how to cook it, while just over a third are confident cooking with all food and ingredients.
Looking specifically at the UK's younger generations, they survey found that more than half have limited the food they eat because of their cooking knowledge. This figure stands at 53 percent among 16-24 year olds, rising to 57 percent for 25-34 year olds.
"A lack of cooking knowledge is clearly leading to increased reliance on junk food and ready meals, especially within the younger generation. And it's easy to see why; with many of us juggling busy lives, convenience is a huge factor in the meals we decide to eat," said HelloFresh Senior Chef Mimi Morley.