UK President of Danone urges higher taxes on unhealthy food
Boss of Danone calls for "meaningful intervention from the government" to improve the health profile of food products in the UK.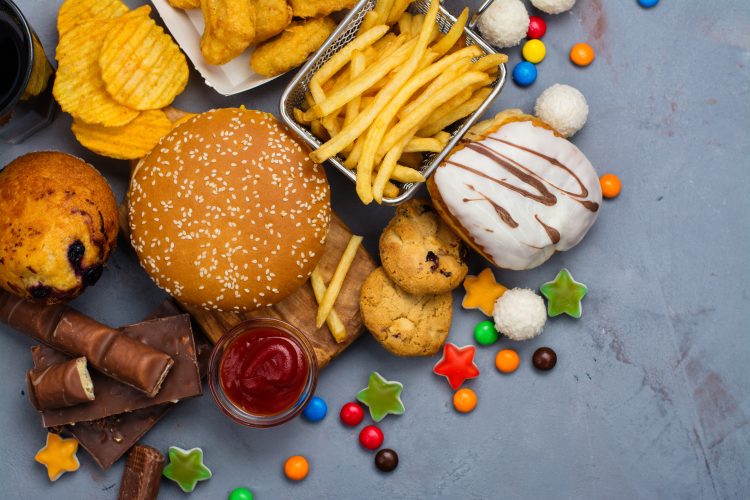 As a method to tackle the high obesity rates in the UK, the President of Danone UK and Ireland, James Mayer, told The Observer that government ministers should "consider taxing products high in fat, sugar or salt".
According to the UK Parliament, between 2021-2022, 63.8 percent of adults aged 18 and over in England were estimated to be overweight or living with obesity. UK Parliament highlighted this was an increase from the previous year (2020-2021) where the rate was 63.3 percent.
Mayer told The Observer that "government intervention is required to ensure consumers are offered healthier products", as, according to Mayer, some food firms in the UK have failed to show "enough appetite for change".
In his statement, Mayer continued: "The UK food industry's efforts to improve the health profile of its products have not moved fast enough. We've reached a point where meaningful intervention from the government is a necessary course of action."
According to The Observer, this is the first time a "major" food company has directly called for "urgent government action" to tackle high rates of obesity in the UK.
Earlier in 2023, New Food reported on Henry Dimbleby, former advisor to the UK Government, stepping down from his role. Prior to this Dimbleby formulated the UK's National Food Strategy, which included a recommendation to introduce a sugar and salt tax.
However, following his resignation Dimbleby aired his opinions regarding the Conservative Party's outlook on tackling diet-related concerns. In fact, during an interview on Radio 4's Today programme he said: "I think the ideology of the Conservative Party and the way that they are dealing with the problem of diet-related disease makes no sense,
"In 10 years' time, whatever government is in power they are going to be dealing with huge problems to the NHS, which is going to suck money from the rest of government spending and cause misery from diet-related disease," Dimbleby continued during the radio interview.
With the diet-related health concerns on Danone's radar, Mayer proceeded to tell The Observer that now is the time for government "to move from a policy that favours caution to one that sets clear parameters for the industry and consumers as to what constitutes a healthy product.
"We see this as the only way industry as a whole will be incentivised to move towards healthier, more sustainable products. This is likely to involve moving faster on food and beverage data sharing and transparency, finally introducing restrictions on advertising of products [high in fat, sugar or salt] and looking at how VAT rates can be aligned to the health credentials of products," said Mayer.
With Danone reportedly being the first major food company to speak out about it's outlook on unhealthy food taxes, Mayer's statement could encourage other food and beverage giants to share their opinions. New Food will keep it's readers updated with any further comments.