Häagen-Dazs launches Start-Up Innovation Challenge
In partnership with EIT Food, Häagen-Dazs has started a global project aiming to explore innovation in technology and ingredients.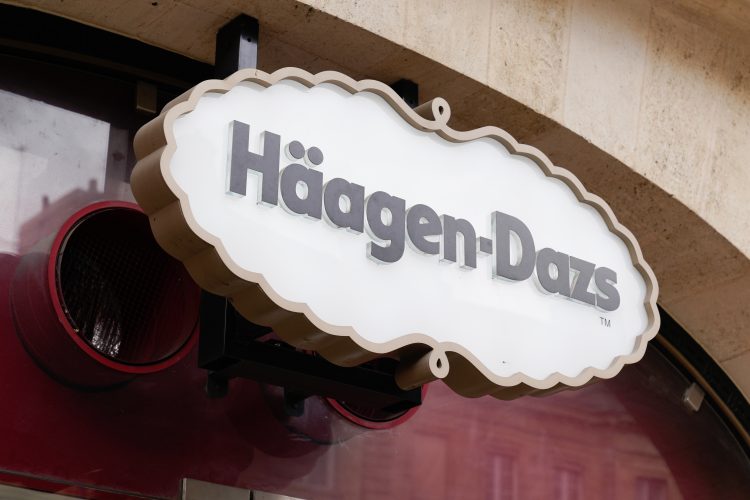 Hoping to explore the potential for innovation in technology and ingredients, Häagen-Dazs and the European Institute of Innovation and Technology (EIT Food) has launched The Start-Up Innovation Challenge.
This Challenge is a global project that Häagen-Dazs hopes will "further increase the sustainability potential" of the ice cream brand.
The Start-Up Innovation Challenge will be part of Häagen-Dazs' aim to accelerate innovation by building direct collaborations with start-up companies across Europe and partner countries. It will specifically look at five issues related to the different ways of developing, distributing, and consuming ice cream.
The five key challenges on which start-ups will be asked to pitch ideas are:
Indulgent sugar reduced ice cream
Making ice cream more resilient towards fluctuations in temperature;
Creating ice cream with the lowest carbon footprint
Improving the energy efficiency of the refrigerated dipping cabinets for Häagen-Dazs in shops
Creating the ice cream packaging of the future with low environmental impact.
Start-ups are encouraged to apply to the Challenge using the EIT Food website. After looking through applicants, 10 businesses will be chosen to take part in a demonstration day at the Häagen-Dazs R&D Center on 13 June 2023 in Tilloy-lès-Mofflaines, France. This will be an opportunity for the short-listed start-ups to showcase their ideas.
Following the demo day, Häagen-Dazs has said that "at least two winners" will be given the opportunity to partner with it and then develop a Proof of Concept (POC).
EIT Food announces winners of its sustainable aquaculture competition
The Start-Up Challenge was started with the environment being a key strategic focus. General Mills (the company that owns Häagen-Dazs) has ambitions to reduce its greenhouse gas emissions by 30 percent by 2030 and reach carbon neutrality by 2050. It also has an aim of achieving 100 percent recyclable or reusable packaging in Europe by 2025.
With the Challenge providing start-ups the opportunity to work with the ice cream giant, and Häagen-Dazs having the chance to collaborate on sustainable changes, the global project may have scope to make a real, green difference for both small and big companies.
Related organisations
Related regions