EIT Food announces winners of its sustainable aquaculture competition
On World Oceans Day, EIT Food has announced the winners of its sustainable aquaculture competition, which includes projects focussed on farming salmon more sustainably to extending the shelf-life of seafood projects.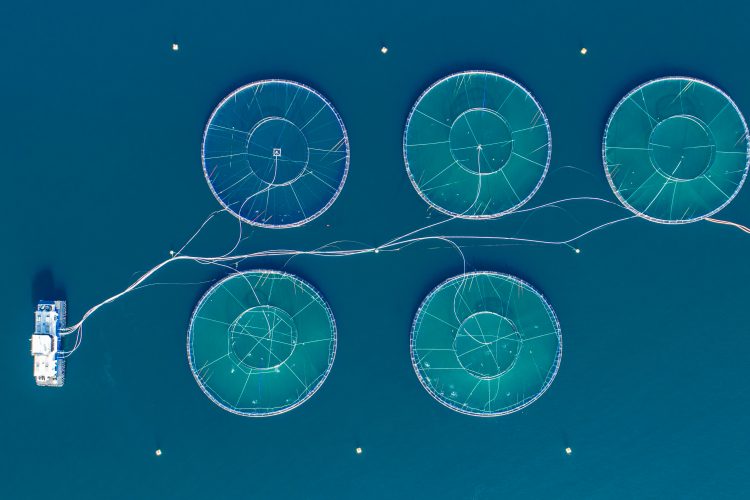 Sustainable seafood farming features heavily on EIT Food's plans for a more eco-friendly food system
EIT Food has announced the results of its sustainable aquaculture competition on what is World Oceans Day, with seven new projects launching and 18 new partners joining the food innovation community, supported by the European Institute of Innovation and Technology (EIT).
EIT Food's sustainable aquaculture competition launched in December 2020 in order to strengthen the innovation portfolio of its 2021-2023 Business Plan and to expand its partner community in what is the fastest growing form of food production.
A total of 85 organisations from within and outside the EIT Food community participated in the competition. Of these, 32 project proposals were submitted for evaluation against their potential impact to fast-track sustainability within aquaculture.
The aquaculture industry is confronted with multiple challenges, from marine biodiversity loss and water pollution to unsustainable commercial fish feeds. Moreover, EIT Food says that while aquaculture products overall (including imports) represent 25 percent of EU consumption of seafood, EU aquaculture products represent only 10 percent of EU consumption.
The EU Farm to Fork Strategy, which sits at the heart of the EU Green Deal, underlines the potential of farmed seafood as a source of protein for food and feed with a low-carbon footprint. There are many that believe it has an important role to play in helping to build a sustainable food system.
"The European Farm-to-Fork strategy aims to provide healthy and sustainable food systems; this is one of the key objectives of the European Green Deal. I truly believe that aquaculture is a critical part of the solution," said Mercedes Groba, Innovation Programme Manager at EIT Food.
"Our promising innovation projects present a collaborative approach to meet the objectives of the European Green Deal and to transform the aquaculture industry into a sustainable form of food production. This forms part of EIT Food's wider mission to make our entire food system more sustainable, healthy and trusted"
Among the seven winners was Sustainable Seafood Processing (SuSeaPro), which will develop novel processing technologies that extend the shelf-life of seafood products, that do not rely on additives or heat treatment, to reduce food loss and waste from farm-to-fork. SuSeaPro says the project will also improve food safety and enhance consumer perception by reducing the microbial growth of harmful pathogens.
"It is a great honour to have project SuSeaPro accepted into EIT Food's 2021 Business Plan, especially given the tough competition that we faced," said Mark Chryssolouris, CEO of SuSea.
"The aim of SuSeaPro is to scale up a processing technology which improves the quality and safety food. This way we can improve public health by reducing the prevalence of harmful pathogens such as Listeria and reduce food waste at the same time."
Also among the winners was Next Tuna, which aims to create the first sustainable European source of tuna by reproducing Atlantic Bluefin Tuna in what it calls a land-based, eco-friendly recirculating aquaculture system. It's hoped the project will contribute to the preservation of Atlantic Bluefin Tuna and more widely, protect the wildlife of our oceans and seas.
"We want to take the great progress made in Atlantic Bluefin Tuna reproduction research to the final step of commercialisation. We will revive the European tuna industry and provide healthy, sustainably produced Atlantic Bluefin Tuna to European consumers," said Dr. Paul-Daniel Sindilariu, Co-Founder of Next Tuna.