Brits want canned food amid cost-of-living crisis
In the UK, there has been a surge in popularity of canned food, with sale volumes of canned soup and tomatoes at the highest level since 2018.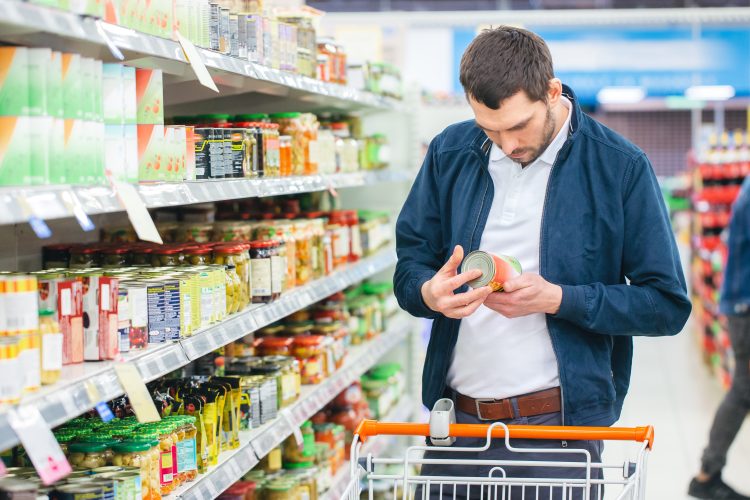 According to recent Kantar research, more Brits are buying canned food in their weekly shop during the cost-of-living crisis, with data revealing that canned goods have been outpacing the rest of the grocery market since February this year.
The survey, commissioned by Princes Group and KICR innovation consultancy, observed the views of more than 1,000 UK consumers, aged 18 – 56+, during September 2022.
In the midst of the 42-year-high period of inflation for the UK, it revealed a canned food renaissance is on the horizon. According to the results, consumers bought more canned food in the months between May and August 2022 compared to the same period in 2020 (during the height of lockdown).
Saying this, the pandemic could have actually catalysed the popularity of canned goods. According to Kantar, eight million shoppers stocked up on canned goods for the first time during this period.
What's driving the canned food?
Low cost
When asked about the drivers for their canned food purchases, a lot of consumers pointed to lower costs and longer shelf lives.
Respondents stated their preference for dry pasta (46 percent), rice (41 percent), canned beans (40 percent) and canned tomatoes (35 percent), as foods they're most likely to buy during these financially gruelling times.
The research also revealed that to make meals go further, a third of respondents will be adding more vegetables to their meals, whilst a third revealed that they were planning to do more batch cooking.
Although low-priced canned foods may not usher in ideas of high-quality, Ruth Simpson, Group Strategy and Planning Director at Princes, was quick to reassure "the affordability of canned food doesn't mean inferior ingredients." In fact, she said it was "quite the opposite".
The Kantar survey has also revealed that 20 percent of UK consumers will be less likely to buy chilled foods over the coming year, which could be a decision made with the UK's rising energy prices in mind. The survey found that 43 percent of those questioned believe that canned or similarly packaged grocery products cost the least to cook.
According to Simpson, the canned sealing process "achieves a long shelf life without the use of any preservatives, giving canned products great food waste credentials and of course no energy is needed to store them".
Wanting to "do more to help families during this unprecedented cost-of-living crisis", Princes has created a range of recipes that aim to help consumers to understand how to create low-cost meals using canned foods.
Food waste
The Kantar data also showed that 64 percent of respondents cited the ability to keep products in the cupboard as a key driver for canned purchases. Fifty-three percent claimed it was their value for money that was appealing, whilst 46 percent stated that they wanted to minimise food waste.
In an effort to reduce food waste and support household budgets, UK supermarket Waitrose is reportedly calling on consumers to plan at least one meal per week using canned food. At the same time, many UK supermarkets have been removing best before labels from food packaging to encourage shoppers to make conscious choices about what they are choosing to throw away. 
Consumer's ultimate canned favourites
Looking at current sales, the research showed the most popular canned food items for Brits include canned soup (with sales having increased by up to 19.7 percent), and tomatoes (up by eight percent), placing both items at their highest comparative levels since 2018.
Will the canned food trend continue?
The popularity of canned food appears to be a longer term trend too, with the survey uncovering that as many as 31 percent of British consumers intend to buy more canned goods over the next year.