US supermarkets fail to stop antibiotic misuse
A US report reviewing supermarket meat supply chains has revealed that the majority are not doing enough to stop the excessive use of antibiotics in livestock.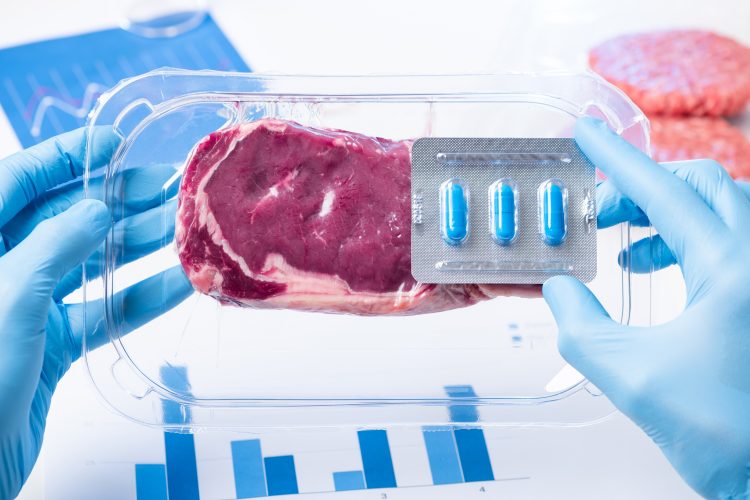 A report on superbugs in supermarkets has found the majority of US grocery stores are failing to stop antibiotic misuse in their private label meat supplies.
The report, entitled 'Superbugs in Stock', was pulled together by US PIRG Education Fund and several members of the Antibiotics Off the Menu coalition, and graded companies using surveys and public information on how aggressively they are working to eliminate antibiotic use. According to the results it gleaned, eight of the 12 largest US supermarket companies are not doing enough and as such received an 'F' grade.
Companies were ranked on how well they minimise routine antibiotic usage in otherwise healthy animals. Although some grocers ranked better than average, no retail outlet (included in the report) scored grades in the 'A' and 'B' ranges.
Why is antibiotic misuse in livestock a concern?
The misuse of antibiotics in meat and poultry can lead to the spread of antibiotic resistant bacteria resulting in 'superbugs', something that has been labelled as a "slow-moving pandemic" in an article published in the National Library of Medicine. With an estimated two-thirds of medically imported antibiotics in the US sold to meat and poultry industries, this is really cause for concern. In fact, research carried out by the University of Oxford estimated that 1.27 million people died globally in 2019 from antibiotic resistant infections alone.
"Medicines are being used as a band-aid solution to the high risk of disease in the cruel, crowded, high-stress conditions animals endure on factory farms," said Annette Manusevich, the Farming Campaign Manager for World Animal Protection, and a lead author of the report. "Grocery chains and other food companies have a vital role to play in protecting animals and our health which must include providing more plant-based options to reduce the demand for more animals to enter our food system."
The leaders in the sector, with 'C and C-' rankings respectively, were Target and Ahold Delhaize (the latter being the owner of the Food Lion, Giant, and Stop & Shop brands). With a C being the highest grade, it's evident improvements still need to be made in the industry to limit antibiotic resistance, for example by using more stringent monitoring and reporting on its usage.
"Antibiotic resistance is only set to get worse. Grocery store chains should take responsibility for their inaction and use their power to transform the meat marketplace into one that limits antibiotic use," commented Julia Ranney, Center for Food Safety's Policy Associate.