Quality Street to introduce recyclable paper wrapper
Nestlé has announced that Quality Street will move to recyclable FSC-Certified paper packaging worldwide, whilst KitKat will launch wrappers made with 80 percent recycled plastic.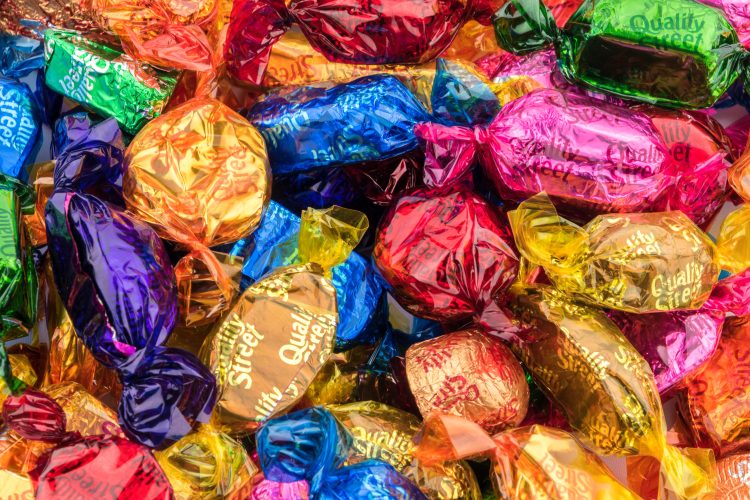 Quality Street will be scrapping the twisted dual foil and cellulose packaging that usually dons its chocolates for recyclable FSC-certified paper packaging.
This will remove almost 2.5 billion individual pieces of packaging material from its supply chain globally and follows Nestlé's announcement in 2020 to make 100 percent of its packaging recyclable or reusable by 2025.
The transition has required extensive development in the engineering of new materials, coating technologies, printing techniques and the adaptation of existing equipment. As such, experts at Nestlé's Confectionary Research and Development Centre in York, UK have been working with the Swiss-based Nestlé Institute of Packaging Sciences to develop this new packaging.
One innovation is the creation of a special vegetable-based coating for the paper, which is said to not hinder the recycling process.
"With nine different sweets to consider, the transition has been a huge undertaking. Each of our existing machines need to be adapted to run paper and then rigorously tested by our packaging experts to ensure we're still delivering the same quality consumers expect when they open a box of Quality Street," said Louise Barrett, Head of the Nestlé Confectionary Product Technology Centre.
The only flavours that will remain in their original wrappers are Orange Crunch and the Green Triangle as they can already be recycled.
"Quality Street made history from the start, using the world's first twist-wrapping machine to revolutionise the way chocolates were manufactured and sold. Now we are making history again with the introduction of paper packaging for our famous sweets," said Barrett. "We hope the fact that our famous sweets are now recyclable will make finding your own Quality Street favourites even more popular this year."
The company is also making changes to its KitKat brand, which will see wrappers made with 80 percent recycled plastic. These wrappers can be recycled at more than 5,000 supermarkets across the UK – and placed in household recycling in the Republic of Ireland. The rollout will begin this month on the brand's flagship two-finger products, before being extended across the entire range by 2024.
We have an EXCITING announcement! 📣 We're moving our Wrappers to PAPER ✨#QualityStreet #Paper #Sustainability pic.twitter.com/69PR2nbMoj

— Quality Street® (@QualityStreetUK) October 3, 2022
The new KitKat packs will also feature the Recycle At Store On-Pack Recycling Label (OPRL) – a UK labelling scheme established by the British Retail Consortium to help consumers correctly reuse and recycle more material. Moreover, the packaging will detail information about the Recycling Locator Tool – a platform launched by the national WRAP recycling campaign 'Recycle Now', which guides consumers to their nearest recycling point.
"Plastic waste is a key concern for most citizens, and for many this is centred on whether it is easy to recycle," said Helen Bird, Head of Business Collaboration, WRAP. "Recyclability is complex since it requires the culmination of good design, collection, recycling infrastructure, and importantly, market demand for recycled material into new products and packaging – manufacture is after all, the whole point of recycling. Plastic wrappers are not yet collected by local authorities, but this is set to change in the coming years. In the meantime, leading supermarkets are providing 5,000 collection points for all types of plastic bags and wrappers."