New launches in the food and beverage industry: March 2022
With National Salt Week and Caffeine Awareness Month taking place, launches of note for this roundup include low in salt seasoning and matcha-infused drinks. We also see UK companies gearing up for HFSS regulations.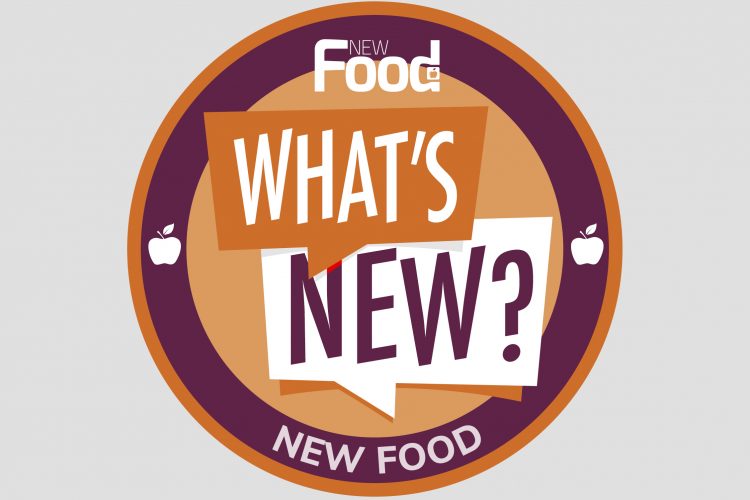 March has seen a lot of new launches in the food and beverage industry, some highlights include a range of vegan marshmallows and a non-HFSS crisps range. 
Vegan marshmallows
Free From Fellows has launched a vegan marshmallow range in the UK. The marshmallows are being launched in vanilla, strawberry and mini vanilla formats.
"Marshmallows traditionally use gelatine in their recipes to deliver a soft texture. This means that vegetarians, vegans and those following halal and kosher diets cannot eat those traditional products," said Karl Morris, Director at Bravura Foods, owner of Free From Fellows. "We wanted to offer choice to those sectors and those who may be plant/vegan curious. Launching a gelatine-free, fully vegan and [major] allergen-free mallow was a natural route for the brand."
Sleep aid
Another new launch of note comes from drinks company, PerfectTed, which has launched a range of canned natural energy drinks featuring matcha green tea. According to a 2022 YouGov poll, eight out of 10 British people feel constantly tired, making energy one of the most desired functional benefit in drink products. PerfectTed's drinks aim to fight fatigue, as the brand look to revolutionise healthier caffeine consumption.
PerfectTed says it wants to become "the go-to alternative energy drink for flavour, functionality and health, replacing the need for daily coffee fixes or artificial soft drinks". 
"We're creating next-generation products, using an age-old ingredient in matcha that supports physical and mental wellbeing. We're a future-focused team, where consumer longevity is at our core," said the product creator, Teddie Levenfiche.
PerfectTed claim to provide an energy-packed alternative with immunity-boosting antioxidants that can slip easily into people's daily routines – and just in time for Caffeine Awareness Month taking place this March.
Sourced from farms in Japan, PerfectTed says its ceremonial grade matcha is single-origin and completely traceable. Matcha originates from Tencha leaves which are naturally sweet and mellow in flavour, whilst L-Theanine, another ingredient in the plant, regulates caffeine uptake, which the brand states provides a sense of calm and sustained focus.
The flavours include Pineapple Yuzu, Apple Raspberry, and Pear Ginger, and are all made from real fruit juice, as well as being 100 percent natural, plant-based, gluten-free, and free from additives, preservatives and added sugars.
In addition to this, the company now has a virtual 'plot' in the metaverse as an AR experience, where customers can purchase the products virtually and receive them in real life. 
Preparing for HFSS
Plastic-free and plant-based producer, Source of the Earth, has also launched new products in the form of three types of non-HFSS (high in fat salt and sugar) lentil crisps ahead of the UK HFSS regulation set to come in this October. 
Available in three flavours – Coconut Curry, Smoked Paprika & Chilli and Sour Cream & Chive – the vegan, air-popped chickpea and potato crisps are also gluten free, contain no added sugar, and come in a fully home-compostable packet.   
The packaging is made from trees grown in what the company describes as "responsibly managed forests" and can be buried in home compost, with a promise to disintegrate within 26 weeks. 
"It's no longer good enough to create just flavoursome, healthy crisps – we've got to start looking at what's good for the environment too," said Phil Lambe, Source of the Earth creator. "Source of the Earth hopes to start a movement of 'better for you, better for the planet' snacks".
The environmentally-friendly crisps have been approved by The Vegan Society and the packets have been approved and certified by A Plastic Planet. 
Upcycled cookies
Keeping on the topic of sustainable releases, Renewal Mill, an upcycled food company that is creating plant-based, climate-friendly baking products, has partnered with Miyoko's Creamery, a plant 'milk' creamery, to create a new collection of chef-crafted cookies.
Renewal Mill is working with Miyoko's Creamery to capture the portion of its vegan butter left in its churning equipment at the end of production and put it to its best and highest use.
Miyoko says that its vegan butter has been crafted to melt, brown, spread and bake exactly like animal dairy butter, and is also lactose-free, palm oil free, gluten-free, non-GMO, kosher and certified USDA Organic.
"According to Project Drawdown, a leading climate change research organisation, reducing food waste and eating a more plant-rich diet are two of the top three things we can do to stay below two degrees of global climate warming," said Caroline Cotto, Renewal Mill's Co-founder. "Creating artisan cookies made with Renewal Mill's upcycled ingredients and Miyoko's Creamery's plant milk butter is a delicious way to help achieve both of these goals and to put power back into the hands of consumers to make a difference."   
Renewal Mill and Miyoko's Creamery plan to expand their partnership with the launch of additional soft-baked, ready-to-eat cookie flavours, such as Chocolate Chip and Snickerdoodle later this spring.
Low salt
Meanwhile, commemorating Salt Awareness Week (14-20 March 2022), Smart Salt Retail Ltd has launched its Suölo range of reduced sodium sea salt seasonings.
Suölo which uses 'Smart Salt', a patented mineral salt technology from Finland, comes with a 50 percent reduction in sodium, and also includes magnesium and potassium as ingredients, which have been clinically proven to reduce blood pressure, according to the brand. This, the company claims, should help to decrease the risk of coronary heart disease and stroke.
"According to World Action on Salt & Health, if everyone in the UK reduced their salt intake by just one gram a day it would mean less death, disability and heart disease and approximates to saving 6000 lives a year," concluded Dr Helen Mitchell, Co-founder of Smart Salt Retail Ltd and a leading food scientist.