Recall Roundup: E. coli alerts, foreign objects and more…
New Food's global roundup of product recalls include a number of allergen recalls, suspected E. Coli contamination, and foreign objects found in food.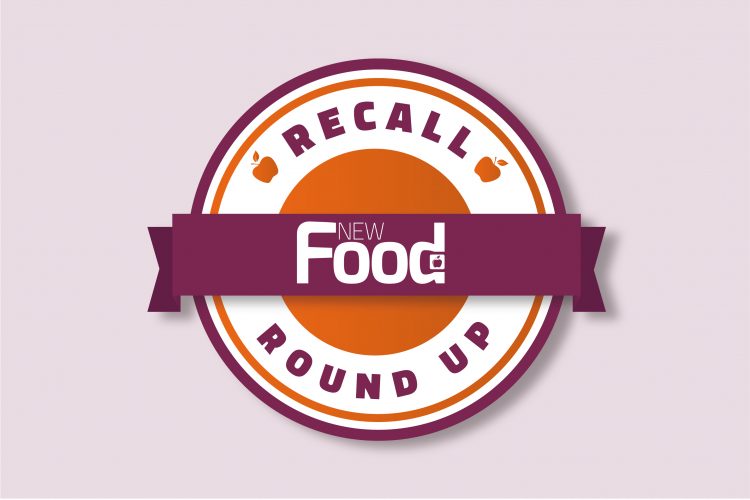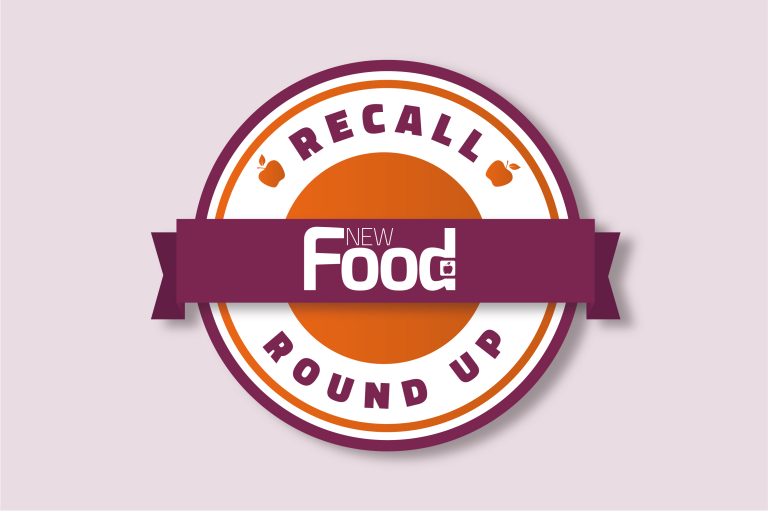 Allergens
In the UK, Lidl have recalled its 'What's Cooking? Lighter for You Meatballs' because of undeclared milk. Some packets labelled as 'Lighter for You Meatballs with Pasta and Spinach' may in fact contain chicken and mushroom pasta which includes milk in the ingredients. This is not mentioned on the label. The FSA is advising those who have purchased the product to return it to Lidl for a full refund.
Meanwhile in Canada, Tree of Life Canada ULC is recalling Sharwood's brand Tikka Curry Paste from the marketplace because it contains mustard which is not declared on the label. It is thought the product has been sold in lberta, British Columbia, Manitoba, New Brunswick, Nova Scotia, Ontario, Prince Edward Island, and Quebec, but it could have also been sold elsewhere.
Bake My Day Gluten-Free Bakeries Ltd have also recalled its Chicken Pot Pie after discovering it contains undeclared egg – one reaction has already been reported in relation to this product.
In Germany, the Federal Office for Consumer Protection and Food Safety has reported that TerraSana's Sweet Potato Buckwheat Noodles have been recalled, after increased levels of gluten were found in the product, which is labelled as gluten-free. The office is advising those who have bought the product to get in touch with TerrsaSana's customer service. Similarly, the national supermarket chain REWE has recalled its Caramel Coconut ice-cream, following the discovery of undeclared wheat/gluten in the product. The federal office has advised that the product is still safe to eat for those without specific intolerances.
E. coli
The Food & Drug Administration (FDA) has reported that Tanimura & Antle Inc. is voluntarily recalling its packaged single head romaine lettuce under the Tanimura & Antle brand, labelled with a 'packed on' date of 10/15/2020 or 10/16/2020. This is due to possible contamination of E. Coli 0157:H7.
The packages contain a single head of romaine lettuce with the UPC number 0-27918-20314-9. No other products or pack dates are being recalled. There have been no reported illnesses associated with the recalled product.
Foreign objects
The Food Standards Agency (FSA) has announced that Nutricia is recalling Aptamil Multigrain Banana and Berry Cereal 7+ months because it may contain small pieces of blue plastic. Customers can return the product to the store they purchased it from a full refund or contact Aptamil on its careline number 0800 996 1000.
Meanwhile, Furat Foods in Germany has recalled its chilal cheese, which was sold in stores in Bavaria and Baden-Wüttemberg. There is a small chance that small metallic particles are present in some jars with Lot numbers 008 to 267, and the company advises those with these specific jars should not to consume them.
Related organisations
Aptamil, Bake My Day Gluten-Free Bakeries Ltd, Food Standards Agency (FSA), Furat Foods, Lidl, Nutricia, REWE, Sharwood, Tanimura & Antle Inc., TerraSana, The US Food and Drug Administration (FDA), Tree of Life Canada ULC
Related regions