Recall Roundup: Salmonella alerts, undeclared allergens plus more…
New Food's global roundup of product recalls include a number of allergen recalls, as well as some suspected Salmonella cases and foreign objects found.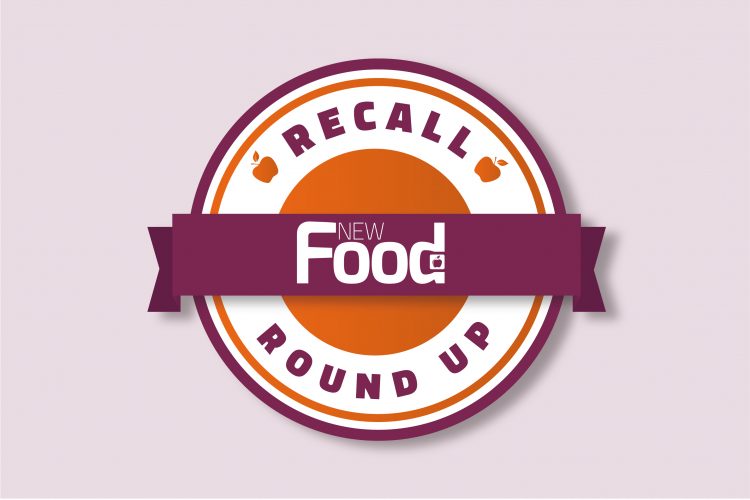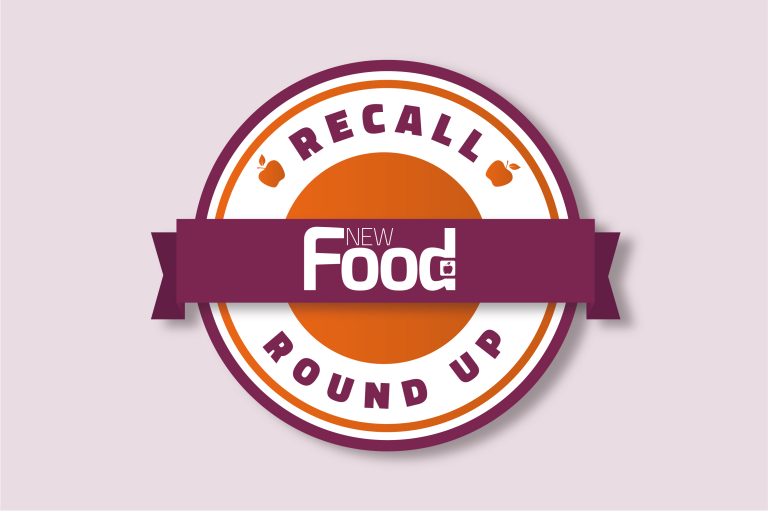 Salmonella 
The Food Standards Agency (FSA) is issuing precautionary advice to consumers who have purchased a specific batch of British Lion eggs which may be contaminated with salmonella. The agency is advising consumers to cook eggs in this batch thoroughly, ie, so neither the yolk nor white are runny, as well as adhering to normal egg hygiene methods.
Affected eggs can be identified by the batch code and the best before date stamped on the eggshell.
The eggs were sold in Sainsbury's, Morrisons, Asda, CostCo, and Aldi in England and Wales only, and are in batch 1UK15270.
In the USA, the Food and Drug Administration (FDA) has announced that Vitamin Cottage Natural Food Markets, a Colorado-based retailer, is voluntarily recalling its Natural Grocers Brand four-ounce Organic Whole Elderberries after being notified by its supplier of the potential presence of Salmonella.
Consumers who may have purchased this product are advised to discontinue use immediately and discard or return the product for credit or refund. The recalled product is packaged in clear plastic bags bearing the "Natural Grocers" label. Only packages bearing the following pack dates are being recalled at this time: 20-216, 20-225, 20-246, 20-265, & 20-281.
Meanwhile, in Canada, Migahid & Elsawi Co is recalling its Alwatania brand Halva Extra from the marketplace due to Salmonella. Consumers should not consume products with the barcode number  6 224007 246337 and an expiry date of 19/05/2021.
Listeria
In the UK, Bettinehoeve has taken the precautionary step of recalling Bettine Ripened Goat Cheese, Bettine Blanc Ripened Goat Cheese, Bettine BIO Blanc Ripened Goat Cheese and Mediterani Goat Cheese Log because the products might contain Listeria monocytogenes. The products were sold at various retailers, with the FSA saying some may have been sold in smaller sizes over retail counters throughout the UK.
Allergens
The FSA has advised that Cocoa Libre is recalling Caramel and Sea Salt Chocolate (vegan, free from dairy, gluten, wheat, nuts and peanuts) because it contains hazelnuts which are not mentioned on the label. This means the product is a possible health risk for anyone with an allergy to hazelnuts (nuts).
The agency is advising consumers who are allergic to nuts not to consume the product, but instead return it to the Cocoa Libre factory (Unit 5 Market Industrial Estate, Yatton, BS49 4RF) for a full refund or safe replacement product.
UK supermarket Iceland Iceland is recalling Twix Barres Glacées (Twix Ice-Cream Bars) because they contain milk, wheat (gluten) and soya which are not mentioned in English on the label. They may contain almonds and hazelnuts (nuts) and peanuts. This means the product is a possible health risk for anyone with an allergy to almonds or hazelnuts, peanuts, soya, or an allergy or intolerance to wheat or gluten and milk or milk constituents.
The FSA is advising all consumers who have bought the product to return it to the store they purchased it from for a full refund.
Russ Davis Wholesale of Minnesota is recalling individual serving cups of their Mixed Veggie Cup with Dip because it may contain undeclared egg. The FDA says: "People who have an allergy or severe sensitivity to egg run the risk of serious or life-threatening allergic reaction if they consume these products." According to the agency, the issue was discovered by a quality control team during a routine label audit, where egg was noted on the dressing ingredient and was not reflected on the finished product label.
The FDA advises that consumers who have purchased Mixed Veggie Cup with Dip should dispose of the product and contact customer service on 877-433-2173.
Foreign objects
Virginian company Homestead Creamery is voluntarily recalling glass bottled products because of a suspected issue with the bottle sanitising process. The FDA reports that the glass bottled products listed on its website may have a strong sanitiser odour, which could affect the taste and quality of the product. There is no known health risk associated with the issue at this time.
Meanwhile, Miss Vickie's Canada is recalling certain Miss Vickie's brand Kettle Cooked Potato Chips from the marketplace due to possible presence of pieces of glass. Consumers should not consume, and retailers, restaurants and institutions should not sell or use the recalled products, which are listed in full here.
Related topics
Allergens, Contaminants, Free From, Ingredients, Labelling, Packaging & Labelling, Pathogens, recalls, retail, Supermarket, The consumer
Related organisations
ASDA, British Lion Eggs, Cocoa Libre, Costco Wholesale Corporation (Costco), Food Standards Agency (FSA), Homestead Creamery, Iceland, Migahid & Elsawi Co, Miss Vickie's, Morrisons, Russ Davis Wholesale, Sainsbury's, The US Food and Drug Administration (FDA)
Related regions