Experts warn preparation is "vital" for UK food exports to Europe
A group of experts have warned the UK food industry that those looking to sell their food products in Europe must effectively prepare ahead of exportation.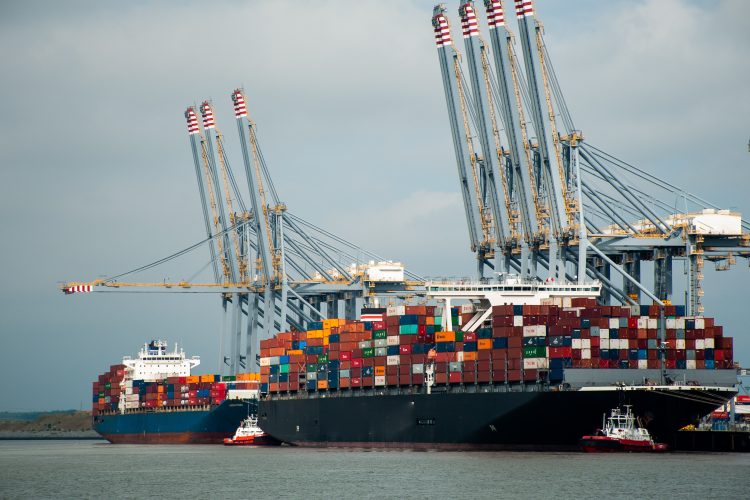 According to advice given by a panel of experts speaking at International Trade Week, preparation is "vital" for UK exporters who are seeking to sell their food and beverage products in Europe.
Speaking in a webinar hosted by The Department of Business and Trade (DBT), representatives from Spain, Italy, Belgium, Germany and the Netherlands shared their insight with attendees, including "common pitfalls" regarding exporting food from the UK.
For food and drink businesses aiming to European markets on 9 November, the panelists presented market breakdowns and common barriers to entry, as well as how the British brand itself can help or hinder reaching Europe.
Sharing insights from the webinar itself, speakers highlighted that in many European countries whiskey was found to be one of the most popular UK exports. In fact, Italy seemed to particularly enjoy British alcohol offerings, and even had numerous trade shows across the country showcasing the best of British whisky and other types of alcohol.
However, during the webinar, Geraldine Williams, Italy's representative, claimed that gin "is becoming an increasingly difficult market to crack" and Spain's speaker Beatriz Asua echoed this and said that this was also the case in her country.
"If you want to succeed with any spirits, you need a lot of money. You need to compete with Tanqueray and Johnny Walker, which means acute investment in marketing. The supermarkets will not back a brand unless they've seen it succeed in the service sector, so it's not an easy market," said Asua.
Turning their attention to the significance of British branding, multiple experts shared their view that it can be "both an asset and limitation", with Erica Boyce, the representative from the Netherlands, disclosing that members of her team "work hard to challenge 'stereotypical perceptions' of what British food is in order to expand market access". In spite of this, Boyce revealed that both the Netherlands and Belgium value that the UK's food and drink industry is "ahead of the curve".
"The UK food and drink market is at the edge of innovation and transformation. Often what you see coming out in the UK comes at least five years later to Belgium, so [as] buyers we go to London to spot new products," continued Boyce.
Industry responds to fifth delay for post-Brexit food import checks
In addition, the speakers found that ease of access to purchase British products "varies greatly" across Europe. Speaking on this matter, Williams noted that although British products are popular with European consumers, Italy's "fragmented retail market makes it a challenge to export" and shared that distributors often operate across only a couple of regions due to the extreme variation in taste across the country.
Because of this, Williams warned that Brits looking to export to Italy should not view it as one country, but 20 different ones.  
What's more, labelling concerns were also flagged by the panellists from Belgium and the Netherlands, with both agreeing that said their countries' populations have a high English proficiency. Although, in order to appeal to European markets, Boyce emphasised that product labels destined for Belgium shelves "must contain vital information in all applicable languages, which also varies by region". However, speaker Martina Andersen recommended including French, Dutch and Germany as the "bare minimum".
Finally, the webinar panellists acknowledged challenges from Brexit. Asua noted that Spain "is quite tough" when it comes checking all goods upon arrival, requiring thorough documentation to avoid delays or fines. While Williams shared importers, post-Brexit, now prioritise companies with warehousing in Europe, a legal presence, and experience with EU exports, including multilingual labelling.