Sainsbury's invests additional £6 million in its dairy farmers
Following previous investments, Sainsbury's has now invested a further £6 million in its dairy farmers with aim of generating "long term support".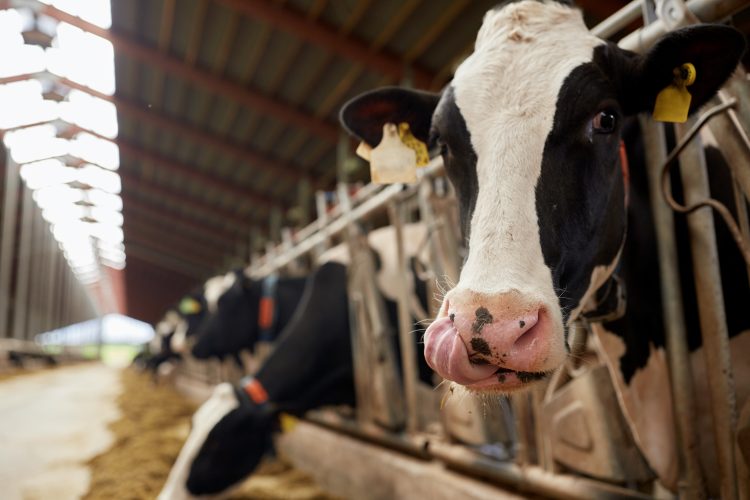 Supermarket giant Sainsbury's has announced that it is now investing an additional £6 million to support its dairy farmers.
Back in April, the supermarket paid out £8.9 million as a "booster payment" to its dairy farmers and claims that the newly announced funding adds to the £66 million it has given in support for farmers in the last year alone.
Sainsbury's has now committed to giving farmers an extra 1p per litre of milk, with this payment being given "on top of the independently calculated Cost of Production price of milk". The retailer has claimed that the average dairy farm could now received a total of £27,000 extra per year.
"There is also the opportunity to earn up to 1p per litre in sustainable activity bonuses to help future-proof farms," explained the supermarket.
Starting on 1 October 2023, dairy farmers supplying Sainsbury's with milk "will be paid more" as a way for the retailer to support "farms of the future", according to the supermarket giant.
But why is the retailer investing more money into its dairy farmers? Sainsbury's has acknowledged recent reports that have found due to factors such as rising costs, almost five percent of dairy farmers left the industry in 2022. What's more, reports have found that one in 10 dairy farmers will have left the sector by 2025. With these alarming statistics in mind, the retailer embarked on a year-long review with the support of its Dairy Development Group (SDDG) farmer steering group, to understand how it pays farmers for milk.
Sainsbury's now claims that, since introducing the Cost of Production model to the SDDG in 2012, on average it has paid its farmers "2.45p per litre more compared to the rest of the market", something it went on to say has delivered "a £114m benefit".
Arla to reward farmers €2.2 billion for sustainability efforts
"The dairy farming industry is becoming increasingly challenging and we recognise the responsibility we have as a retailer to support farmers and the need for continuous investment in this sector," said Gavin Hodgson, Director of Agriculture, Aquaculture and Horticulture at Sainsbury's.
"We proud of our continued investment into the Sainsbury's Dairy Development Group and are confident our £6m annual investment will help farmers to plan for a long-term and sustainable future. In turn, we hope this will also provide surety of supply for our customers as we continue to champion British milk now and for the future," continued Hodgson.
Dividing up the investment, a reported £4.3 million is set to go towards farmers an additional fixed 1p per litre for milk on top of the independently calculated Cost of Production price that the retailer currently pays to farmers.
Meanwhile, the remaining £1.7 million will be used for sustainability bonuses, with dairy farmers being given the opportunity to be rewarded for helping Sainsbury's to achieve its Plan for Better targets. This is specifically in relation to carbon reduction, through activities such as using sustainably sourced feed and using the correct amount of fertiliser.
But exactly what difference will this support make to its dairy farmers starting from 1 October? Keep your eyes peeled for more discussion on this topic on the New Food website in the coming weeks.