UK consumers find switching to plant-based more expensive
A survey has found that 49 percent of consumers reducing their meat intake said to cut costs said that their new diet is more expensive than it was before.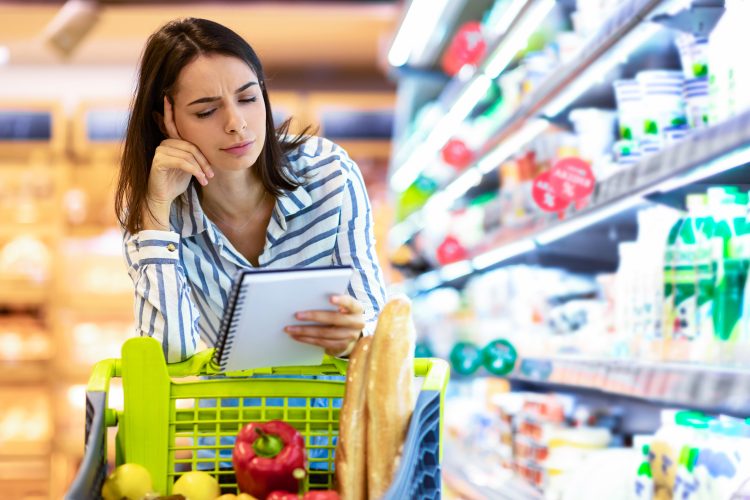 With food inflation rates making headlines in recent months, a new survey has found that eight in 10 Brits are actively looking for ways to get more value and reduce the cost of their supermarket shop.
However, even though it found that 31 percent of UK adults who didn't previously keep to a vegan or vegetarian diet have reduced their consumption of animal products to try and cut costs, the survey highlighted that many consumers thought their new diet was more costly.
In fact, 49 percent of those who reduced their meat intake reportedly found that their new diet is "more expensive than if they were to eat animal products".
The survey was carried out by Opinium Research, a market research company, and questioned 2,046 nationally representative UK adults. The survey took place between 26 October and 10 November 2022, with the results being weighted to be "representative of the UK adult population".
Additional findings revealed that 47 percent of those who reduce their animal product consumption are replacing conventional meat products with plant-based meat alternatives on a regular basis.
 However, for those who weren't so keen on adopting  a plant-based diet, the surveyed meat eaters said that they would be most likely to consider reducing meat/fish/dairy consumption "if supermarkets offer deals or price reductions (30 percent) or suggested recipes (20 percent), if friends or family switched to a vegan or vegetarian diet (14 percent), or if there were more plant-based or vegetarian options available (23 percent)".
The survey also revealed that the most popular action consumers are likely to take to save money on their food shops is cutting down on luxuries or treats (58 percent). In addition, it says that 23 percent of UK adults have changed the way they cook as a result of the cost of living crisis.
Shopping with the planet in mind
Researchers also took the time to find out consumer's attitudes towards sustainability when shopping, and found that 69 percent of UK adults were worried about the current state of the environment and 29 percent considering supermarkets responsible for encouraging changes to sustainable shopping behaviours.
Although Opinium Research said that people were open to sustainable shopping, it said the most popular initiatives "couple sustainability with cost savings". It notes that 89 percent of UK adults are likely to  purchase wonky or imperfect produce if discounted, while 72 percent would be interested in using a deposit return scheme.
Commenting on the findings, Francesca Silve, Senior Researcher at Opinium, said: "Whether it's ethical supply chains, sustainable power sources, cutting plastic use or reducing food waste, there is an ever-extending list of environmental issues that supermarkets are under pressure to tackle – and our research finds that almost a third of consumers hold supermarkets responsible for encouraging sustainable shopping behaviour, more so than the Government.
"It's positive to see that consumers are willing to do their bit too, but with a potential recession on the horizon and rising costs pushing many households into financial turmoil, it's clear that effecting changes in consumer behaviour will require some cost incentive."
 To conclude, Silve noted that Opinium's research "shows that there is work to be done in making the cost saving aspect of switching to plant-based alternatives a reality for consumers".