UK food inflation continues to break records at 45-year high
Food and non-alcoholic beverage inflation has increased by 16.4 percent in the last 12 months, affecting the price of milk, cheese and eggs as well as branded products.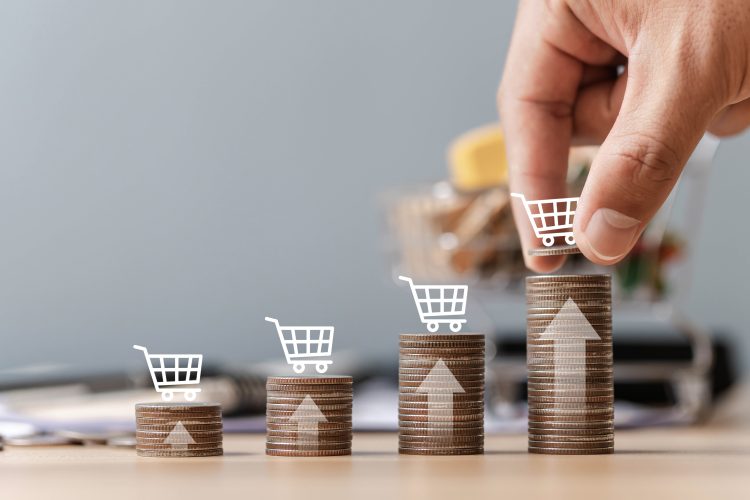 According to the Office for National Statistics (ONS), UK food and non-alcoholic beverage price inflation has increased by 16.4 percent in the 12 months leading up to October 2022, marking a 45 year high.
The report reveals that the annual rate of inflation for the food and beverage (non-alcoholic) category has continued to rise for the last 15 consecutive months, from -0.6 percent in July 2021. The current rate is estimated to be the highest since September 1977.
Labelling the increases as a "worrying upward trend", Karen Betts, the Food and Drink Federation's (FDF) Chief Executive, said: "Manufacturers continue to do what they can to contain price rises for shoppers, and we are very conscious of their impact on low income households in particular.
"But on average manufacturers have seen a 21 percent rise in their costs over the past year, with the high cost of energy particularly significant. This has meant that some costs are having to be passed onto consumers."
In October 2022, the price for food and non-alcoholic beverages increased from the previous month by 1.6 percent, whilst the price of alcoholic beverages and tobacco increased by two percent, according to the ONS' consumer price inflation table.
ONS has said that overall prices for food and non-alcoholic beverages have risen throughout 2022. Despite prices rising more slowly (by 1.1 percent) between August and September 2022, there was a resurgence in the monthly increase between September and October 2022 whereby prices increased by two percent, which is the second monthly increase of two percent or more this year.
Milk, cheese and egg prices soar
ONS has reported that the price of milk, cheese and eggs has been subject to the largest price increase, going up by 3.7 percent in October 2022 since the previous month.
What's more, prices for shop-bought milk and cheddar cheese rose more between September and October 2022 when compared to the same two months in 2021.
To see the percentage increases for other food categories, click here.
Branded product inflation
Which? has also revealed that certain branded food product prices are on the rise.
The study looked at 79 major branded items across six UK supermarkets including Asda, Morrisons, Ocado, Sainsbury's, Tesco and Waitrose.
Heinz Tomato Ketchup (460g) was cited as having the largest average percentage increase overall, rising by 53 percent (or 91p) across six retailers. It went up from an average of £1.74 to £2.65 over a two-year period.
Commenting on the price increase, a Kraft Heinz Spokesperson told New Food: "Like the rest of the food industry, we are continuing to face rising energy costs and increased packaging costs, as well as inflationary pressures on ingredients, labour and transportation.
"As a result, the prices of our products continue to reflect the costs of production."
Other branded products impacted by food inflation included Dolmio Lasagne Sauce (470g) which increased by 47 percent, going up from £1.46 to £2.07 on average.
Following closely behind, Heinz Cream of Chicken Soup (400g) increased by an average of 46 percent (44p) across the board, from around £1 to £1.50.
The study containing branded product price increases is available here.
Feeding the food inflation nation
Advising the UK Government on how to ease ongoing food inflation, Betts said: "Government could help ease these pressures by reducing the costs of doing business, for example through simplifying regulation, reducing the cost of trade with the EU, and helping companies to invest in growth, innovation and skills through tax incentives."
However, with the festive season fast approaching, many Brits might be forced to rethink their grocery shops to navigate the cost-of-living crisis.
New Food has recently reported on the work Deliveroo is doing with the Trussell Trust to help meet food bank demand, however, with food price inflation hitting a 45-year high, even more consumers could be forced to rely on food support systems than previously anticipated.