UK food inflation continues to break records
October 2022 marks an all-time high for food inflation in the UK, increasing to 11.6 percent and affecting basic products such as milk.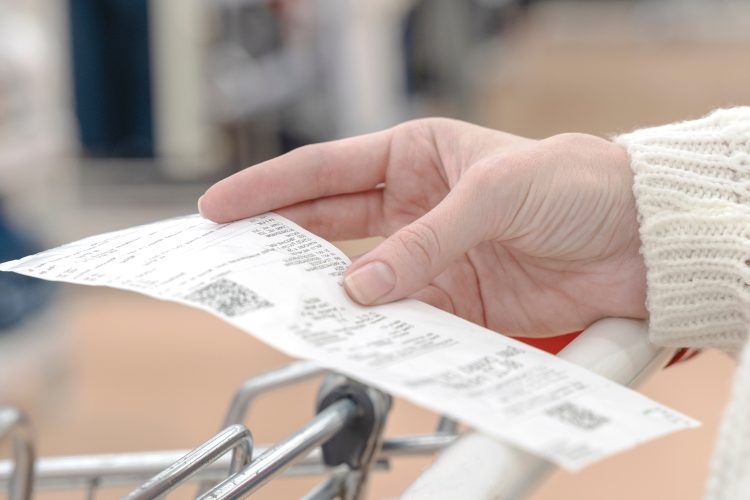 With cost-of-living crisis continuing to affect consumers across the UK, the British Retail Consortium (BRC) has revealed that food inflation in October 2022 has increased to a record-breaking 11.6 percent.
Previously, in September 2022, food inflation reached 10.6 percent, however the additional percentage increase in October has affected basic items such as tea bags, milk and sugar.
Explaining the recording breaking inflation rates, Helen Dickinson OBE, Chief Executive of the BRC said: "Prices were pushed up because of the significant input cost pressures faced by retailers due to rising commodity and energy prices and a tight labour market.
"While some supply chain costs are beginning to fall, this is more than offset by the cost of energy, meaning a difficult time ahead for retailers and households alike."
What's more, shop price annual inflation has also hit an all time high, accelerating to 6.6 percent in October 2022, up from 5.7 percent in September.
Delving deeper, specific food categories were also subject to price increases during October 2022. Fresh food inflation increased to 13.3 percent, up from 12.1 percent in September, marking the highest food inflation rate in the fresh food category on record.
Furthermore, ambient food inflation accelerated to 9.4 percent which was a 0.8 percent increase from the precious month (8.6 percent), achieving the fastest rate of increase in the ambient food category on record.
"With pressure growing on discretionary spend across both non-food and food retail, delivering good value is the table stake in the battle for shopper loyalty over the next eight weeks," said Mike Watkins, Head of Retailer and Business Insight at NielsenIQ.
Will consumers have to make sacrifices?
As the prices of food are continuing to increase, a survey has revealed that consumers may have to make sacrifices when it comes to their weekly shop.
In a survey conducted by SurveyGoo and commissioned by Ingredient Communications, a quarter (24.9 percent) of respondents said that they had stopped buying a food or beverage product in the previous three months due to an increase in price. This percentage is significantly higher than the survey results from 10 months previously, where 17.6 percent of shoppers claimed to omit purchases due to steep costs.
What's more, the survey found that 48.4 percent of respondents had purchased products less often. A total of 50.9 percent claimed that they had bought less of a product and 57.8 percent admitted to switching to a cheaper brand.
Despite this, some retailer brands may have benefitted from certain consumer choices, as 35.6 percent of respondents saying they had switched to an own label version of a product to make their shop cheaper.
Cost-of-living at Christmas
With the festive season fast approaching, consumers across the UK will be forced to take food price hikes into consideration at an already expensive time of year.
"With winter on the way in the western hemisphere, and no sign of Russia backing down, demand for energy will spike and it's hard to see any short-term easing of the inflationary pressures that food companies and consumers are facing," said Richard Clarke, Managing Director of Ingredient Communications.
Admitting that "it is increasingly difficult for retailers to shoulder the ongoing supply chain pressures", Dickinson suggested that "the Government can support households by reducing the cost burden that prevents retailers from keeping prices down for their customers."
As a final word of advice, Dickinson suggested: "Government must freeze business rates to prevent an additional £800m bill landing on the plates of retailers and in turn their customers in 2023."