Recall roundup: This week's food recalls from Canada, the US and the UK
A toxin has been found in certain dried figs in Canada, whilst pieces of plastic cause recalls in a UK supermarket.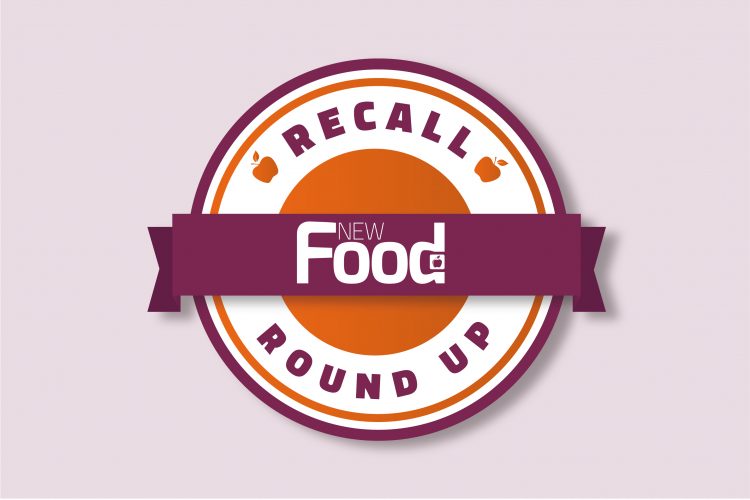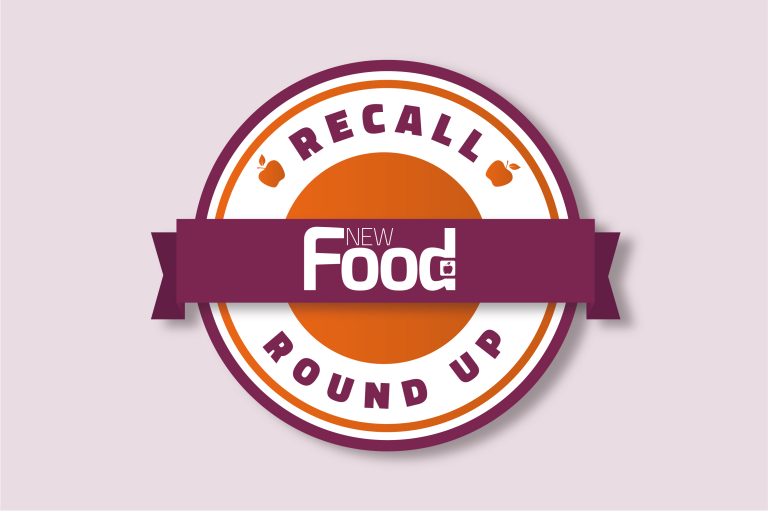 Pathogens
In Canada, Bulk Basket is recalling certain organic poppy seeds from the marketplace due to possible Salmonella contamination. The contaminated products were sold in the city of Saskatoon, Saskatchewan.
Various Elite brand products have also been recalled in Canada due to the same pathogen. More information can be found here.
Foreign Objects
Lidl GB is recalling Starovice Czech Lager 5.0 percent because it contains sulphur dioxide which is not mentioned on the label. More information can be found on the Food Standards Agency website.
Also in the UK, bakery giant Greggs has recalled its frozen two pack Chicken Bake, sold exclusively in Iceland stores, because some packs have been found to contain pieces of hard plastic, making it unsafe to eat.
In the US, H-E-B is issuing a recall for H-E-B Bakery Two Bite Brownies (12 oz) and H-E-B Simply Delicious Cookies with Brownie Bites Party Trays due to potential metal fragments in product. The affected products were manufactured by an outside supplier and distributed in Texas and Mexico.
In Canada, Kerem brand "Feigen mit Reismehl" (dried figs) has been recalled due to it being contaminated with ochratoxin A, a toxin. The recalled product was sold in the province of Ontario.
Undeclared Allergens
In the US, New Seasons Market LLC is recalling Matiz Valencia Almonds because they may contain undeclared peanuts. People who have an allergy or severe sensitivity to peanuts run the risk of serious or life-threatening allergic reaction if they consume this product, according to the US Food and Drug Administration. The almonds were distributed in Oregon and Washington.
Queen Bee LLC has issued a voluntary recall of candy products in the US. The voluntary recall impacts a variety of honey caramel candy products and chocolates that may contain undeclared allergens including tree nuts and dairy. The impacted products were sold at Queen Bee Gardens and were also distributed via retail, wholesale, and direct sales nationwide. More information can be found here.
Also in the US, the TJX Companies, Inc. of Framingham, Massachusetts, is recalling certain vegan chocolate products because they may contain undeclared milk. Further information can be found on the FDA website.
In Canada, TJX is recalling Pimlico Confectioners brand and Keats London brand vegan chocolate products from the marketplace because they may contain milk which is not declared on the label. The affected products were sold nationally.
Jumbo brand Puur Chocopasta (Dark Chocolate Spread) has also been recalled from the Canadian marketplace due to undeclared hazelnuts. The recalled product was sold throughout the province of Alberta.
Related topics
Allergens, Contaminants, Food Safety, Ingredients, Outbreaks & product recalls, Packaging & Labelling, Pathogens, recalls, retail, Supermarket, The consumer
Related organisations
Bulk Basket, Elite, FDA, FSA, Greggs, H-E-B, Jumbo, Keats London, Kerem, Lidl GB, New Seasons Market LLC, Pimlico Confectioners, Queen Bee LLC, TJX
Related regions