Plant-based products profiting
New data has revealed that plant-based food retail sales have increased greatly in the last year, with some plant-based products outselling their conventional counterparts.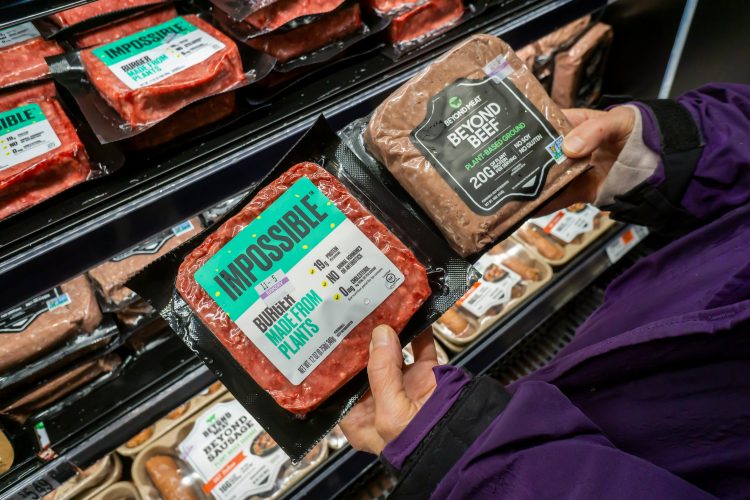 It is no secret that plant-based diets are up the rise, and as this trend continues to grow, so too are companies' vegetarian and vegan options within the food and beverage industry.
According to recent data provided by the Plant Based Foods Association (PBFA) – a trade association representing leading plant-based food companies in the US – plant-based food retail sales grew three times faster than total food retail sales last year, with most plant-based categories outselling their conventional counterparts.
The data shows that plant-based burgers continue to lead the plant-based meat category as the top-selling product type, whilst the industry is also responding to consumers' desires for more variety within the 'meat' category.
The fastest-growing plant-based meat product types in 2021 were plant-based meatballs, chicken nuggets, tenders, cutlets, and deli slices, according to the findings.
You may also like:
There are many reasons for the rising trend in plant-based diets, including people becoming more health-conscious and a perception that this category is 'better-for-you', as well as a sharpened focus on sustainability. 
Major advancements have been made in recent years in terms of the production of alternative meat products to meet consumers' needs. Companies dedicated to meatless alternatives include Impossible Foods, THIS, Quorn and Beyond Meat. As a result, more and more traditional food companies have joined the race to expand within the plant-based space, including major restaurant chains such as KFC, Burger King – which even launched a plant-based concept store recently – Starbucks and McDonald's. Furthermore, we have also seen big meat producing names, such as Tyson, Kellogg and Kraft Heinz, expand their offerings to include plant-based products.
Related organisations
Beyond Meat, Burger King, Impossible Foods, Kellogg, KFC, Kraft Heinz, McDonald's, Plant Based Foods Association, Quorn, Starbucks, THIS, Tyson
Related regions