Burger King opens first plant-based branch in London's Leicester Square
Popular fast-food chain, Burger King, has launched its first plant-based restaurant, which will be open in Leicester Square, London for a limited time.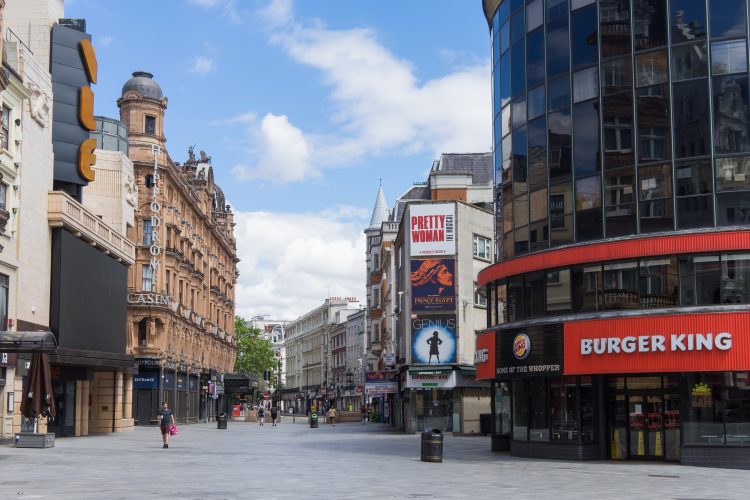 Fast-food giant Burger King is converting one of its London branches into a 100 percent meat-free restaurant, which opened on 14 March 2022. The plant-based concept will take over the chain's Leicester Square restaurant for a pilot until 10 April 2022. 
Along with a dedicated meat-free menu for kids, main-menu items available will include: a Cheeeze & Bakon burger, a Plant-based Bakon Double Cheeeze XL, Vegan Cheeeze & Bakon Royale and a Vegan Nugget Burger. There will also be sides including Vegan Chilli Cheeeze Bites, and desserts such as vegan ice cream from Ben and Jerry's. In addition to this, there will also be a Vegan Katsu range (which can be found in most of the chain's branches) and meatless versions of popular Burger King classics including the Whopper and Royale burgers.
The new concept comes shortly after Burger King launched a range of vegan items – including the first vegan chicken nuggets in a fast-food restaurant – earlier this year.
"PETA applauds the UK's first all-vegan Burger King – a whopping great step in the right direction for animals and the environment." said Dawn Carr, Director of Vegan Corporate Projects at Peta. "The planet needs a game-changing shift away from meat to combat the climate emergency, and Burger King is leading the way. We love its expanding meat-free range: from the Vegan Royale to the Vegan Nuggets, these plant-powered, protein-packed meals appeal to both vegans and meat-eaters!"
To further drive its sustainability efforts, Burger King UK will be donating 10p to Trees for Cities for every Plant-Based Whopper or Vegan Royale sold during the pilot.
"The limited-edition menu is a direct result of our focus on vegan and plant-based innovation and goes hand in hand with our target of a 50 per cent meat-free menu by 2030, as well as our commitment to sustainability and responsible business", said Katie Evans, Chief Marketing Officer of Burger King UK. "We can't think of a more fitting way to re-launch our new-look flagship in Leicester Square."
The fast-food giant will be keeping an eye on the most popular items from the pilot, with a view to making some of them available nationally in the future. The company will also note the concept store's popularity to see if launching vegan stores would be popular and profitable.