EFSA highlights consumer food safety attitudes in pre-accession countries
EFSA has added additional evidence to its Eurobarometer on food safety from Albania, Montenegro, North Macedonia, Serbia and Turkey, which generates insight on consumer attitudes and knowledge of food safety.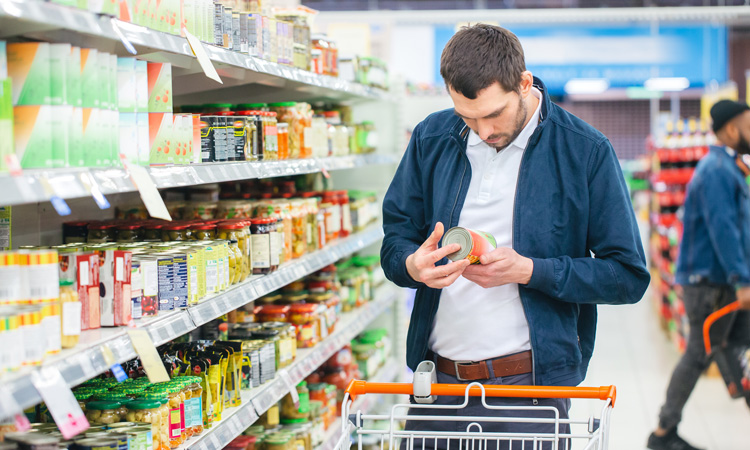 The European Food Safety Authority (EFSA) has added additional evidence to its Eurobarometer on food safety, which generates insights on consumer attitudes. Results from five out of seven EU pre-accession countries have been added to those gathered from EU member states in 2019.
"I am very pleased that, for the first time, we were able to generate this additional evidence," said Barbara Gallani, Head of EFSA's Communication, Engagement and Cooperation Department.
"Our cooperation with pre-accession countries has been growing over the years and the completion of this survey marks another important milestone. It is of great value to have insights on food safety perceptions from five additional countries."
Key findings include:
The most important factors for Europeans when buying food are where the food comes from (53 percent), cost (51 percent), food safety (50 percent) and taste (49 percent)
Nutrient content is considered slightly less important (44 percent), while ethics and beliefs (e.g. considerations of animal welfare, environmental concerns or religion) rank lowest in importance (19 percent)
In 12 of the 28 member states, cost was identified most frequently among factors influencing the choice of food
Overall, 41 percent of respondents said that they are 'personally interested in the topic of food safety'
Television is the most common source of information about food risks – more than two thirds of Europeans (69 percent) say that television is among their main sources of information about food risks. This is followed by the Internet (excluding social media) (46 percent), newspapers and magazines (38 percent) and family, friends and neighbours (37 percent)
Two thirds of citizens have changed their consumption behaviour as a result of information on food risks. Two thirds of respondents (66 percent) said that they have changed their consumption behaviour as a result of information that they have heard or read about a food risk; specifically, 33 percent made a permanent change and 33 percent changed their behaviour for a while
Over a third of respondents (36 percent) believe that 'food safety information is often highly technical and complex'
Around one in five Europeans say that food safety is their main concern when choosing food. A small proportion of respondents (five percent) say that safety does not concern them, because they assume that their body can handle food safety risks
By calculating an index of the overall level of awareness of food safety topics, the majority of respondents (55 percent) have a high level of awareness (i.e. they have heard about at least 8 of the 15 topics listed)
Respondents are most likely to be concerned about antibiotic, hormone or steroid residues in meat (44 percent), followed by pesticide residues in food (39 percent), environmental pollutants in fish, meat or dairy (37 percent) and additives like colours, preservatives or flavourings used in food or drinks (36 percent)
Europeans are most likely to say that they trust scientists (82 percent) and consumer organisations (79 percent) for information on food-related risks, followed by farmers (69 percent), national authorities (60 percent), EU institutions (58 percent), NGOs (56 percent) and journalists (50 percent).