Australia-UK FTA to serve up new seafood options for the UK
Dylan Skinns, Austral Fisheries' General Manager for Sales and Marketing, reveals Austral's unique seafood offering and how the Australia-UK FTA will help deliver these new, distinctively Australian, culinary options to UK consumers.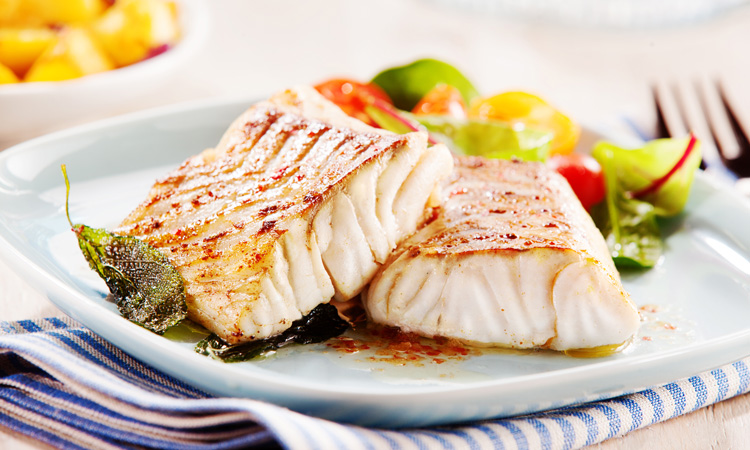 The Australia-UK Free Trade Agreement (FTA) will provide more customers in the UK with access to Australia's premium seafood, including our unique, premium, wild-caught brands of Glacier 51 Toothfish, Skull Island tiger prawns and Karumba banana prawns.
As a steward of the ocean and the environment, Austral Fisheries represents 71 percent of the entire Australian toothfish industry. It also accounts for 30 percent of the Northern Prawn Fishery (NPF) – Australia's largest.
At Austral Fisheries, we welcome the reduction in tariffs that will come into force under the FTA. This will allow us to meet pent-up demand from the UK for premium value-added seafood.
Many seafood importers and wholesalers based in the UK have reached out to Austral Fisheries over the past few years to request supply of our MSC-certified products; however, to date, Austral has exported only small quantities. Yet with the historic signing of the Australia-UK FTA, that is about to change.
Glacier 51 Toothfish – a premium wagyu-like white fish
Glacier 51 branded toothfish (also known as Patagonian Toothfish, Chilean Seabass or Mero) is caught 4,000km south of the Australian mainland in freezing 1-5°C sub-Antarctic waters, beneath the southern tip of one of the most inhospitable islands in the world – Heard Island.
The Glacier 51 name refers to the glacier on Heard Island, which our Austral skippers use as a marker to set their fishing lines. The toothfish is wild caught using a bottom longline method. Wild-caught fish are a naturally regenerating resource of high-quality protein.
[The FTA] will allow us to meet pent-up demand from the UK for premium value-added seafood
With a high fat and Omega 3 content, Glacier 51 Toothfish is well suited to both dry and moist heat preparations, with the flesh providing a perfect canvas for any number of flavour profiles and combinations and making it well suited to a broad range of cuisines.
Its wagyu-like characteristics, snow-white flesh and broad scalloping flakes that possess a clean and sweet flavour make this white fish a favourite at some of the world's top restaurants. At Austral, we are excited about bringing this unique product to the wider UK retail and hospitality industries and offering more high-quality and sustainable seafood options to UK consumers.
The first carbon neutral-certified fishery in the world
At Austral Fisheries we developed a state-of-the-art open supply chain platform to trace fish from the minute it is caught to the moment it reaches the consumer. We achieved this with assistance from Boston Consulting Group and the World Wildlife Fund.
Powered by blockchain technology, the OpenSC platform is the latest path in Austral Fisheries' sustainability journey. Consumers can trace their product's supply chain by scanning a QR code using their phone. A compatible product displays information regarding its source, how it moved along the supply chain, and the measures in place to ensure it is sustainable.
As part of that sustainability commitment, in 2016 we became the first seafood business in the world to be certified as carbon neutral. The company offsets emissions by planting more than 220,000 trees every year in the Yarra Yarra Biodiversity Corridor, situation four hours north of Perth, Western Australia.
We believe that the Austral Fisheries attributes of high-quality products produced to look after the environment and fished to a managed quota system, will add real value to both the UK and international markets; particularly given that the UK is rated No.1 in the world for its use of the Marine Stewardship Council logo. This is the big blue tick on all Austral Fisheries' premium, wild-caught brands of Glacier 51 Toothfish, Skull Island Tiger Prawns and Karumba Banana Prawns.
To learn more about the Australia-UK FTA and its impact on what UK consumers will be eating, look out for the forthcoming issue of New Food.
About the author
Dylan has spent his entire career in the fishing industry and has a keen weekend passion for recreational fishing. Dylan is the GM for Sales & Marketing at Perth-based Austral Fisheries, responsible for a sales portfolio of AUD$150 million seafood sales annually. Graduating from the Australian Maritime College (AMC) in Tasmania with a bachelor's degree in Fisheries Management, Dylan started his first job at the Australian Fisheries Management Authority (AFMA) in 2000 in the Southern Ocean management team before moving across to Austral Fisheries in 2002. Dylan spent valuable early years in Australia's sub-Antarctic catching the prized Patagonian toothfish and in Australia's north catching banana and tiger prawns, going on to develop world-class multiple award-winning brands for Austral's products such as Glacier 51 Toothfish and Skull Island Tiger Prawns.