Innovations in the quest for sustainable seafood
Jackie Bowen talks sustainable fishing and the innovations which could hold the answer to environmentally-friendly seafood.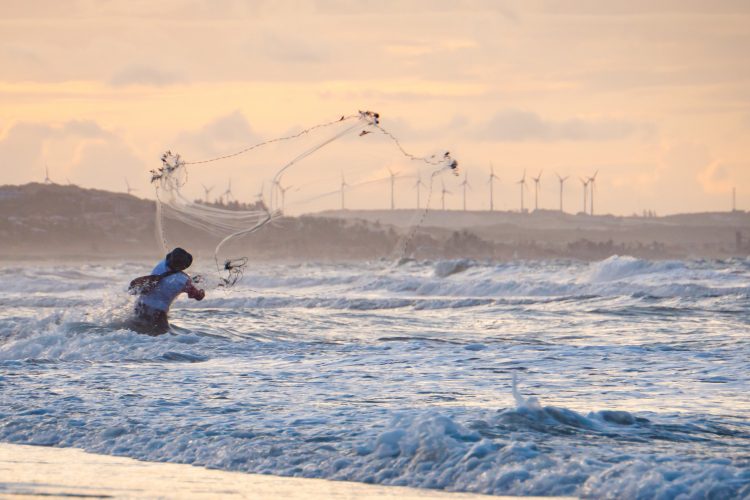 According to the World Wildlife Federation1, two-thirds of the world's fish stocks are either fished at their limit or over fished. The United Nations (UN) Food and Agriculture Organization (FAO) has estimated that 70 percent of the fish population is fully used, overused or in crisis. Meanwhile, according to the European Commission,2 global seafood consumption has more than doubled in the past 50 years.
As demand for seafood rises, the sustainability of fish stock becomes an ever more pressing issue. Consumer advocacy groups and industry alike are mobilising to create market incentives to protect, restore, and replenish fish supplies in addition to coming up with new and unique ways to satiate the growing global demand for fish-based proteins and flavours.
Leading sustainable seafood certifications
According to the Environmental Protection Agency,3 given the complexity of a product's potential environmental impacts and attributes, manufacturers have a tough job in trying to communicate the above information to buyers. Often there is little space on a product label or on a website for environmental information. A growing variety of communication tools and messaging techniques have entered the marketplace as manufacturers try to differentiate their products and consumers demand more environmental information. These tools include certifications.
Marine Stewardship Council
The Marine Stewardship Council (MSC)4 is an international non-profit organisation that recognises and rewards efforts to protect oceans and safeguard seafood supplies for the future. The MSC Fisheries Standard is used to assess if a fishery is well-managed and sustainable. The Standard reflects the most up-to-date understanding of internationally accepted fisheries science and management. When a fishery is successfully certified to the Fisheries Standard, its certified catch can be sold with the blue MSC label.
Certification to the MSC Fisheries Standard is voluntary and open to all fisheries who catch marine or freshwater organisms in the wild. This includes most types of fish and shellfish.
Aquaculture Stewardship Council
The Aquaculture Stewardship Council (ASC)5 is an independent, international non-profit organisation that manages the world's leading certification and labelling programme for responsible aquaculture. The ASC works with aquaculture producers, seafood processors, retail and foodservice companies, scientists, conservation groups and consumers to transform aquaculture.
The certification and use of the logo are a key part of ASC's effort to move the aquaculture industry toward sustainability. The logo provides companies with a competitive advantage and is proof of achievement in a market leading programme for the production of responsibly farmed seafood.
Naturland Seafood
For more than 35 years, Naturland Seafood6 has been a driving force in organic agriculture. As one of the major international associations for organic agriculture worldwide, Naturland partners with over 65,000 farmers, beekeepers, fish farmers and fishers in 58 countries throughout the world to ensure organic, social and fair economic activity.
Since the mid-nineties, Naturland has been pioneering work and developing standards for different species and production systems in aquaculture. Operations in 18 countries in Europe, Latin America and South East Asia produce fish, shrimp and mussels according to Naturland standards.
Details of the Naturland seafood standards include:
The Naturland social standards apply both on board ship and in the facilities on land
Respect for animal welfare
Protection of the marine environment and of the surrounding ecological systems on land
Transparency from the catch to the table
Organic processing of Naturland fish and seafood
GMO-free.
Industry innovations
Change in the seafood industry has been incremental only for the past 50 years or so according to GreenBiz.7 Now the sector is on the cusp of thoroughly re-imagining products, supply chains and technologies.
A variety of global trends are driving market demand behind this transformation, including new seafood sources, the growth of the plant-based marketplace, and aquaculture's rapid expansion.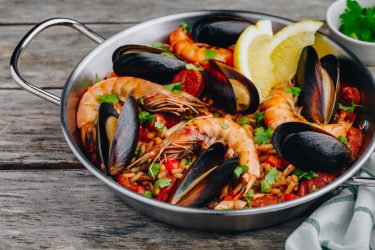 New types of seafood being served in restaurants
According to the James Beard Foundation,8 sardine cakes, jellyfish stir fry, and seaweed brownies are just a few of the unexpected items that seafood lovers are starting to see on menus across the country. Shifting away from traditional seafood picks like salmon and shrimp is no longer just about trying new tastes – it is also being encouraged as a good strategy for consumers to eat healthier, save some money, and help protect the oceans. Experimenting with lesser-known, responsibly procured seafood is on the rise in restaurants, and taking a chance on a new type of seafood when formulating can positively impact the economies of both local producer communities and eaters worldwide.
Growth of aquaculture
The global aquaculture market is experiencing robust growth, which is likely to accelerate through the year 2022, according to the Global Aquaculture Market report from the market research firm Technavio.9
The report attributes aquaculture's rising success to the world's growing human population, its hunger for seafood, and the decline of the captured fish industry. The growth of the retail sector and globalization, which has led to improved logistics systems and trade facilities, provides a favorable environment for the aquaculture market.
The report predicts a compound annual growth rate for the global aquaculture industry of 4.46 percent through 2022.
Other key factors identified in the industry's promising future include improvements in aquaculture systems, sustainable practices, and diversification of species. The report anticipates that aquaculture will likely overtake wild-caught fisheries within the next five years.
Plant-based proteins
It is a good time to be a US plant-based food producer, according to new data released this past summer by the Plant Based Foods Association (PBFA) and the Good Food Institute (GFI).10
The research, which was commissioned from wellness-focused data technology company SPINS, shows that the plant-based food category erupted by 31 percent over the past two years into a $4.5 billion (€4.01 billion) industry at the national retail level, with 11 percent of that growth occurring just last year alone. Meanwhile, the total US retail food market grew by two percent in dollar sales during that same period – indicating to PBFA and GFI "that plant-based foods are a key driver of growth for retailers nationwide".
Seafood Source described plant-based seafood as a small, but growing segment of the overall market. While plant-based beef and chicken products are relatively common, categories like fish and shellfish are underrepresented in the plant-based market. While retailers carry an average of 41 plant-based milk products, they carry an average of 24 plant-based meat and seafood products. Plant-based fish and shellfish present a massive market opportunity, especially with growing unmet demand for seafood globally.
Recommendations to brands formulating with fish or fish by-products:
Be part of the solution. Knowing that there is a global crisis when it comes to fish populations, ensure that your sources are truly reputable. Where possible, buy from certified sources.
Communicate your sustainable ingredient sourcing practices with consumers. Consumers are expecting transparency and want to know that they are supporting brands that align with their social, nutritional, and environmental priorities.
Consider alternative proteins. Given the growth of alternative protein sources, consider these in future formulation research and development activities.
Don't lose site of authenticity. Seafood is consistently ranked as a high-risk food fraud industry sector. As supply becomes tighter, seafood fraud could increase.
As always, use independent testing. With high-risk sectors and suppliers, trust but verify.
References
About the author
Jaclyn Bowen MPH, MS is the Executive Director of Clean Label Project and a food safety and quality systems engineer. Prior to coming to Clean Label Project, she spent 15 years at the World Health Organization Collaborating Centre, NSF International, working on the creation and enforcement of food safety and water quality standards and compliance systems. She is also a member of the New Food advisory board.