Five key food and beverage industry trends for 2022
New Food's Assistant Editor, Joshua Minchin, looks back on his predictions for 2021 and makes five more for the year ahead.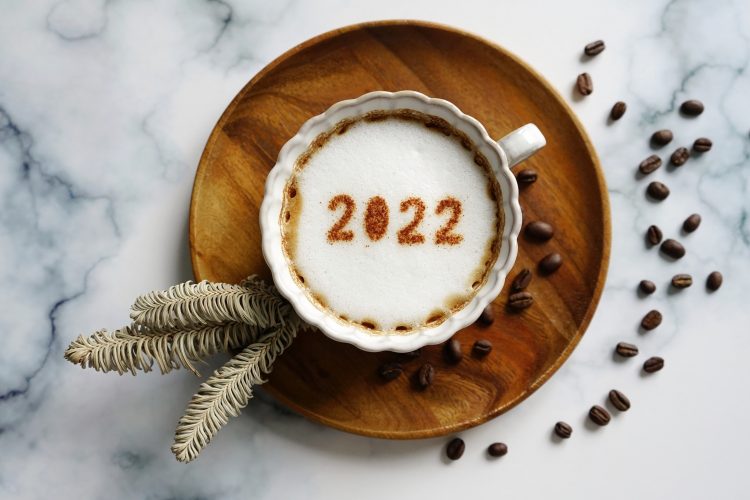 Last year I predicted seven key trends and challenges for the food industry in 2021 – and I feel a pat on the back is in order. Listeners of the New Food podcast Food to Go will know that I am no stranger to making predictions (based on varying degrees of expertise), but this time there is genuine cause for (quiet) satisfaction. I have rather graciously given myself seven out of seven in terms of correct predictions, but it's never a good idea to mark your own homework, so do be sure to have a read and moderate my results.
So here's my next lot; five things the food industry can expect in 2022 – and I'll see you next year for another victory dance.
1.     Indulgence will continue
The past 12 months has presented tough challenges on a global scale, just as the previous 12 did. It is dangerous to frame everything through the lens of COVID-19, but it is also difficult to avoid doing so when the pandemic has had such a huge impact on our lives. How many of us reached for the chocolate during a particularly low evening, or opted for treats on a lonely Saturday afternoon during endless lockdowns?
Anecdotal evidence from colleagues and friends of increased indulgence, especially when it comes to snacking, has been supported by research now too. Mondelēz International, one of the world's biggest manufacturers of snacks including Cadbury's chocolate and Ritz crackers, has published its third annual 'State of Snacking' report, in which it surveyed more than 3,000 consumers from marketplaces around the globe, including the US, Canada, China, India, and the UK among others.  It found that 85 percent of respondents eat at least one snack for sustenance and one for indulgence every day, with 42 percent opting for an indulgent snack between lunch and dinner. In addition, 88 percent of respondents said that a balanced diet can include some indulgence.
"Snacking is much more than a source of nutrition and indulgence; it also is a source of social connection and inspiration for broadened experiences. Notably, consumers continue to prefer snacking occasions throughout the day over traditional mealtime – as this growing behaviour, accelerated by the ongoing pandemic, increasingly becomes part of daily life," said Dirk Van de Put, Chairman and CEO of Mondelēz International.
This is a shift from the no carbs, no refined sugar diets being adopted (and, in some cases, promoted) by celebrities pre-pandemic. We have become more forgiving to ourselves as a result of the pressure that COVID-19 has exacted on us, and this newfound permissibility looks set to stay the course in 2022 as consumers realise that an indulgent treat here and there might actually be a good thing.
2.     Home cooking here to stay
Another major trend enforced on the food and beverage industry is home cooking. With hospitality settings experiencing a back and forth on forced closures around the world, many took to their own kitchens to fill the gap that a well-prepared meal out can provide.
"Last year, even as many Americans returned to work and eased back into social gatherings, it became apparent that new habits were formed in 2020 and that they are here to stay – including cooking more at home. Customers are enjoying the convenience, affordability and just plain fun that comes from preparing meals at home," Stuart Aitken, Kroger's Senior Vice President, Chief Merchant and Marketing Officer commented.
"As at-home meals remain a staple, Kroger is proud to provide customers with fresh food options that meet them where they are in the kitchen – whether that's a fresh heat-and-eat meal on a busy school night or a four-course recreation from your favourite restaurant you've missed."
Restaurants have adapted so much over the past two years and will need to continue to do so if they are to stay ahead of the curve. Several big brands have launched meal kits to cater for consumers wanting to recreate the magic at home, and once again the evidence from market leaders such as Kroger is that this trend is set to continue despite the pandemic beginning to come to an end.
3.     All quiet on the cannabis front
The cannabis, CBD and hemp markets have been growing continuously for some time now, yet this potentially huge sector still feels like it is teetering on the cliff-edge of mainstream success. So, with that in mind, is 2022 the breakthrough year for cannabis and CBD?
According to Chase Terwilliger, CEO of CBD retailer Balanced Health Botanicals, erm…no. Although he does suggest there could be more progress towards widespread acceptance, particularly in the US. "In 2022 I think you'll see the Food Standards Agency (FSA) in the UK approve (validation stage) natural-CBD novel food applications and therefore it will be able to be sold more freely, with companies focusing on gummies and beverages.
"In the US neither Food and Drug Administration (FDA) nor Congress will act to regulate CBD. Therefore, you won't see the proliferation of hemp-derived CBD-based foods or beverages. You'll also start to see more minor cannabinoids hit the main-stream market in the US, such as CBN, CBG, and CBDa."
There was a feeling throughout 2021 that momentum was building for this sector – several states moved to legalise cannabis and even marijuana – but at a federal level at least it looks like it could be another year of waiting for CBD and cannabis manufacturers and retailers.
4.      Functional foods and personalised nutrition  
As food and beverage manufacturers will know only too well, consumers are demanding more from their food. Safety is not a selling point anymore, it's a given; consumers are beginning to choose food based on what it does for their body rather than simply opting for whatever tastes best.
"Consumers are looking for function," Dr Jeffrey Blumberg from the Friedman School of Nutrition Science and Policy at Tufts University told New Food editor Bethan Grylls. "They want foods, beverages, and supplements that have the ability to improve their mood and boost immunity, sharpen their cognition, help with their athletic performance, or improve their skin or sleep.
"We are also seeing a push for food as medicine; products that can reduce the risk of or even treat disease. In the US, we even see some doctors writing prescriptions for fruits and vegetables."
Again, it is difficult to get away from the impact of COVID-19 here, as the advent of a dangerous airborne virus brought the immune system – and the role food has in protecting it – into sharp focus very quickly. In the year to come, retailers will have to adapt to this and offer consumers more information on what their product can do for the consumer's body, not just how good it tastes or how cost-effective it is. Of course, there's a regulatory minefield to be had here – one cannot claim such things without scientific evidence.
"There'll be apps that you can link with an online food shop that help inform you on 'better' choices; consumers will be able to filter based on what is the healthy choice for them," predicted Dr Blumberg. "I can also see the supermarket experience changing, whereby the retailer puts together a meal kit based on one's personalised nutritional needs and goals."
5.     Low and no boom to continue
January brings with it new diets, exercise regimes and promises. It's no secret that the majority of these fall by the wayside come February or March, and that can also be said of Veganuary and even Dry January.
In the case of the latter, this perhaps should not come as a surprise…it's a difficult sell for many, after all. Giving up alcohol for a month is achievable as a challenge, but going tee-total full-time is a life choice. However, 2022 could well be the year when more Dry January partakers take the plunge and switch to low or even no alcohol options. The British Beer and Pub Association has claimed it expects nearly eight million pints of low alcohol drinks to be consumed in January 2022 in the UK, with the majority sold in supermarkets. While this calculation has been projected for Dry January, the continued launch of more non-alcoholic versions of popular drinks could well carry this momentum throughout the year. Beer and spirits giant, Diageo, recently launched Guinness 0.0, while the likes of Heineken, Brooklyn Brewery and Carlsberg have been producing alcohol-free beers for a while now.
The choice for those opting for low/ no has been stark, but what once claimed one shelf in the supermarket now dominates its own area. This signposting will no doubt encourage more to switch out their favourite brew for a low/no alternative, particularly as we see an uptake of big and small brands perfecting their recipes.
The tee-total will no longer feel left out, as drinking experiences for no and low become on par with their alcoholic counterparts.