Stabilising ingredients for vegan foods
Hydrosol have developed stabilising ingredients for vegetarian and vegan food manufacture, whilst promising to keep tastes and textures the same.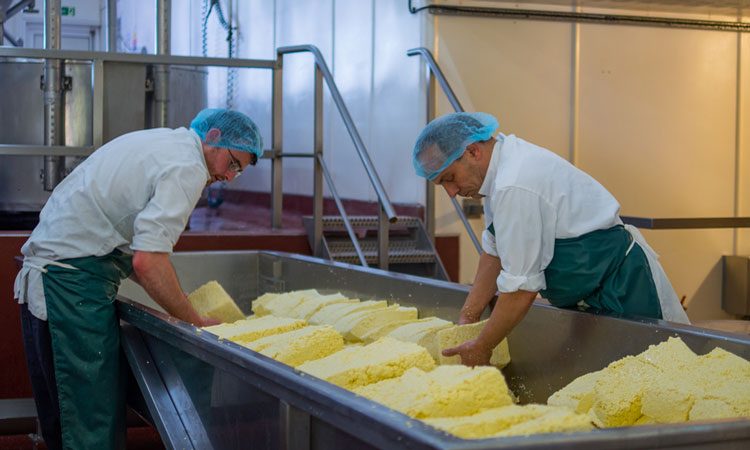 A company is looking to launch new stabilising and textuirng systems enabling food companies to make high-selling 'trendy' products. Their focus is on the company's many ideas for plant-based alternatives to dairy, texturing systems for those wanting reduced-sugar foods, and economical solutions for chicken products.
As the demand for vegan, vegetarian and flexitarian diets continue to rise, plant-based alternatives to dairy products are strong drivers of growth in the food manufacturing market. The company, Hydrosol, has developed individual stabilising and texturing systems for a wide range of dairy alternatives, that give very similar properties as products made using cow's milk.
The functional systems within the company allow food manufacturers to adjust the products to get a texture comparable to yoghurt, or to the creamy consistency of vegan creamed cheese. These ingredients can be used to ensure that vegan cheese gives consumers the ideal melt properties, as well as the same taste.
Hydrosol also works with alternatives to both animal and soy milk, using ingredients such as sunflower oil and oats. Other alternatives offer include plant-based, dairy alternative ingredients for soft vegan ice-creams.
As the obesity crisis continues to grow and governments back plans for less sugar in food and beverages, many look to other flavours to provide the same tastes as sugar. Many companies offer alternative to using sugar as an ingredient in food manufacture, and Hydrosol offers alternatives using hydrocolloids, starch and plant fibre, offering a functional system that can enable different sugar content levels, from eradicating it completely to simply reducing it.
For poultry products, Hydrosol offers various functional systems for poultry and ground poultry products, including tailored ingredient combinations for high-end products.
Hydrosol is part of a group of companies owned by Stern Wywiol Gruppe, which also owns a number of food manufacturing ingredient companies, such as SternVitamin and Herza.